ES short term trading 7-22-10
ES short term trading 7-22-10
Numbers for tomorrows day session:
1091
1086 - 1087
1079 - 1080..HV
1073 - 1075 ...singles will fill and closing
Vwap
1066
1061
1053- 1056
1048
keep in mind we have singles from 70.25 - 74.25
Will refine them once we see what overnight brings
Range based
S/R
R1 = 1094.50
R2 = 1101.25
S1 = 1054.25
S2 = 1047.50
Range is on the large side hence the big spread of these numbers but as we saw today at least one of them will attract/repel prices.
Here is a time cycle using Kool's method on a 30 min chart. Interesting it shows the bottom from early this morning.
Click image for original size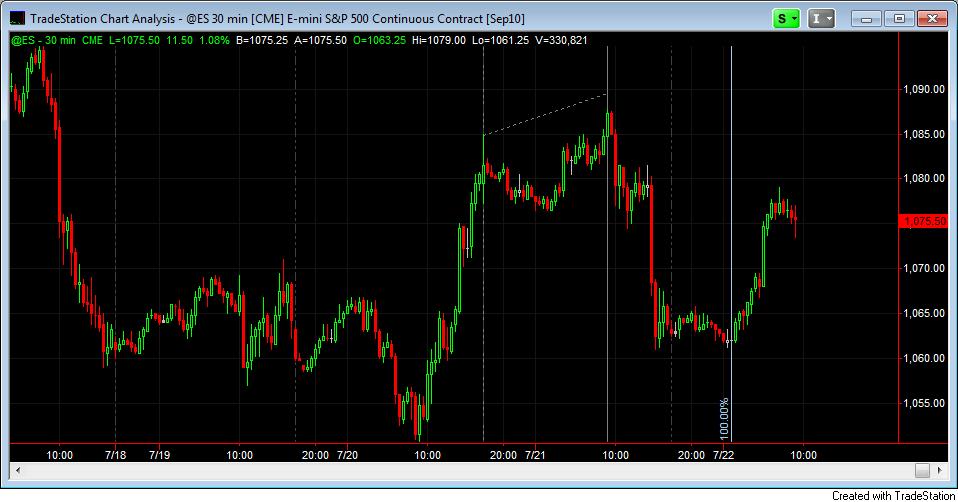 Here is the same chart with a 30 min projection (red) up from Tuesday's low.
Click image for original size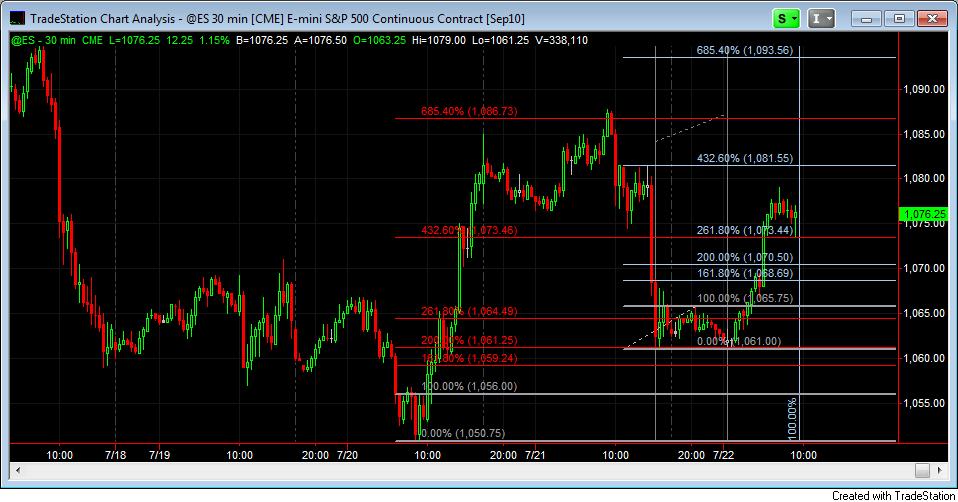 Using current 1 min bottom from the 8:30 news here is projection up (red).
Click image for original size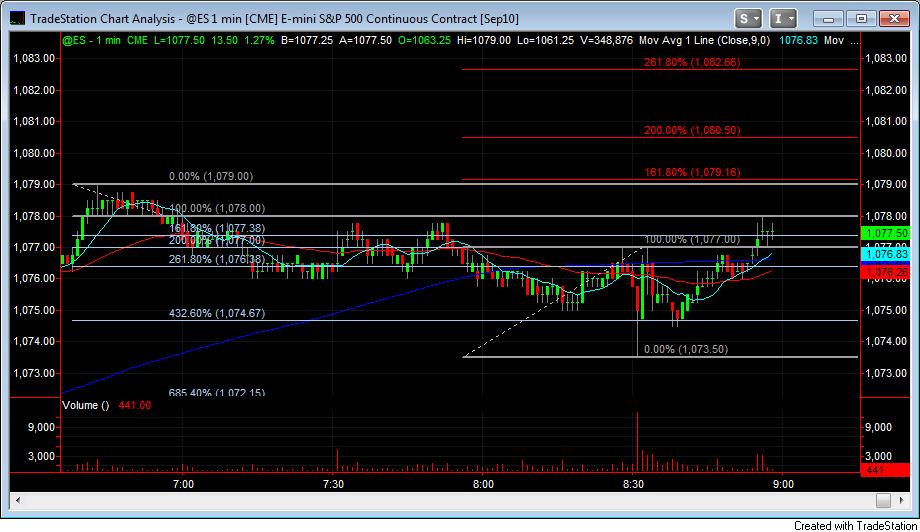 Thanks Lorn...what I'm specifically looking for are just the major ones to see if any coincide with my numbers....I'm also curious to know how often the 30 minute and 15 minute change each
RTH
session...
I see the majors from your charts...perhaps if you have time during the session you can post when the change and the new levels...the charts are great but I'm interested in the actual numbers....so whatever is easier for u
OK, you got the explosive rally off of the 12-13 day low. If you go back and look at my charts you will notice the high never comes in untill day 5 at the earliest, more commonly day 6-8. Friday would be day 3 ,the way i count it. however you have this little demon to deal with....Closing
tick
+1238! And you know how i feel about that! I would not be surprised to see some back and fill tomorrow.certainly by the close mon! ... good trading all!!!