Crude oil 7-26-10
First, let me re-visit some longer term stuff for perspective: a look at seasonals=
Click image for original size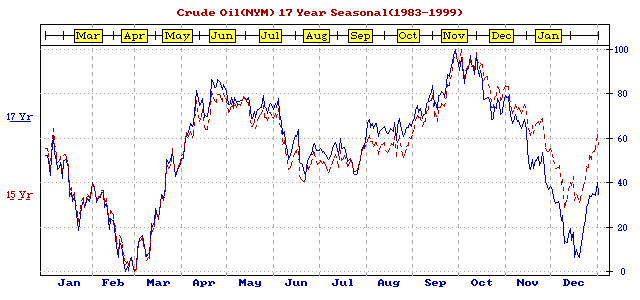 Click image for original size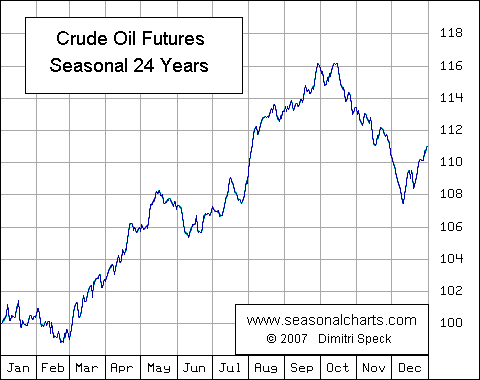 conclusion: looking closely , it would appear that both charts seem to be somewhat bullish in posture, but call for an important low in late July. Is last weeks enough? The 64000 question...
Be advised that crude has been tracking the es fairly well, and that index may begin to retreat as soon as tues!...Also its due for a major low sep-oct! .. So you could also make the case for a huge
head n shoulders
forming or even a large
bear flag
! The next 2 weeks should provide some clearer answers!
I wish I could! I am not at all proficient in that type of thing but I have asked someone at
sierra
to do it. He said he would but only if he has permission to use the original code. So far the author(s) have not responded.