Crude oil 8-02-10
Last week i laid out the case for a rally possibly to the 82.60 area. I still feel as though oil is way overpriced up here , based on fundamentals. On the short term im expecting some resistance at 72.62-72.65...
Click image for original size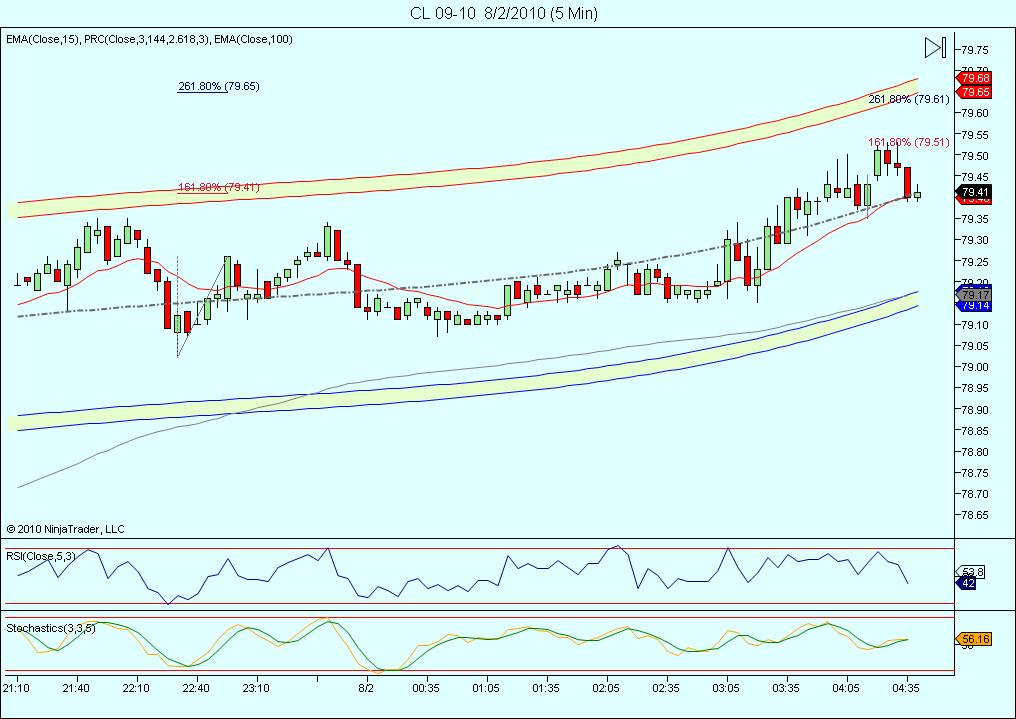 but not today so far .....
Originally posted by prestwickdrive

looks like the 20 ma wants to cross the 50 ma on the 1 min which some look at as a sell trigger

first down projection hit today - maybe sentiment is changing
Originally posted by prestwickdrive

8155-8145 >>> 8129