Crude oil 8-02-10
Last week i laid out the case for a rally possibly to the 82.60 area. I still feel as though oil is way overpriced up here , based on fundamentals. On the short term im expecting some resistance at 72.62-72.65...
Click image for original size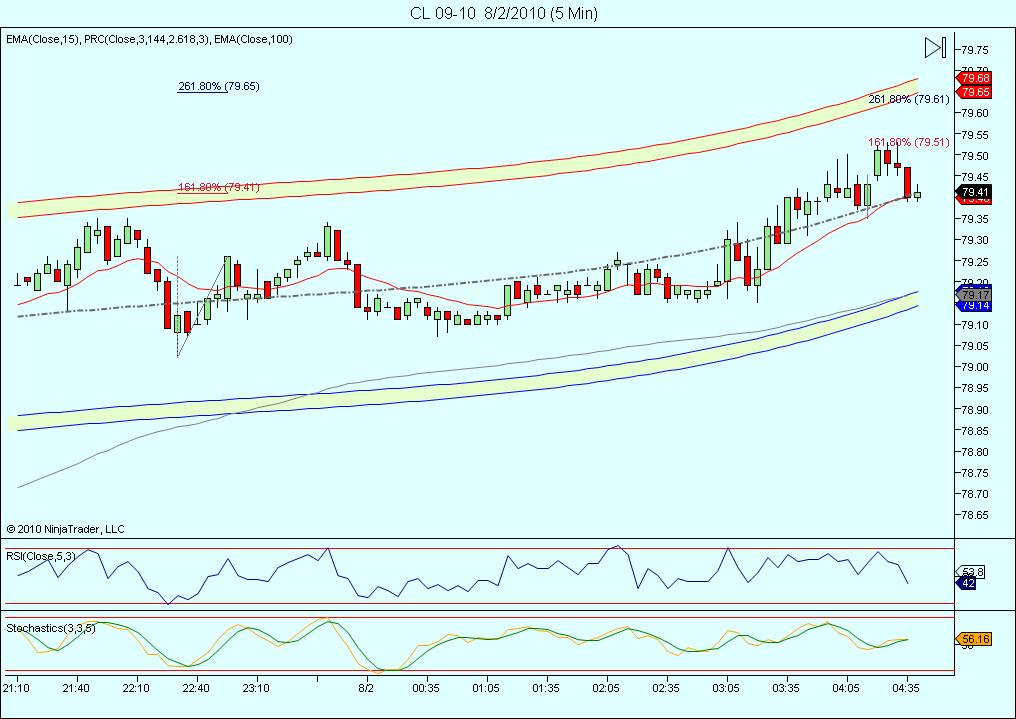 congrats Einstein
Originally posted by einstein

nice trades guys. Scalped a few cents too.

i am using 8172-8158 >>> 8135 fwiw
Originally posted by koolblue

ooops ,actually proj (1.618) 81.072-81.58=81.49.. i'll exit 81.54

ON THOSE KIND OF SITUATIONS I ALWAYS GO WITH THE TOUCH THAT
HAS
THE LARGEST INITIAL MOVE... THEN
IM
SURPRISED LESS OFTEN...LOL
Holy crap!...i was so busy posting here, and on the es thread that i missed my 81.30!!! oh man...