Crude oil 8-02-10
Last week i laid out the case for a rally possibly to the 82.60 area. I still feel as though oil is way overpriced up here , based on fundamentals. On the short term im expecting some resistance at 72.62-72.65...
Click image for original size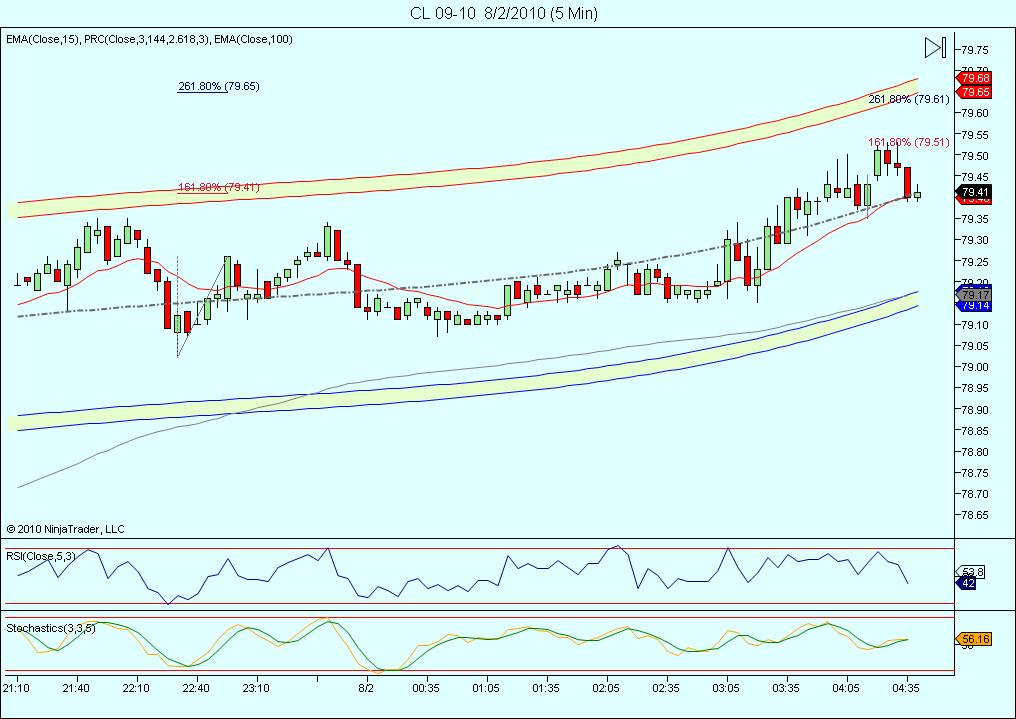 GM
KB. From
Glbx
low 7883-7927 >>> 7998 which we got within 3 cents of and 7883 - 7935 >>> 8019 which is could be hit on a stop run of 8000.
Yeah, i show it on my chart... the reason i didnt wait is EVERY timeframe that i follow is extremely overbought here. So if there was ever a reason to turn at a 1.618, instead of a 2.618, that would be it... also my stop (81.06) would protect me...
Yes KB. I see that you showed it. Talk about Karma ... look at the time of our posts. What are the odds of that?
lol..... Hope this works out as i feel the es has 10 handles to go today, and crude usually follows es