ES Short Term Trading 8-5-2010
ES Short Term Trading 8-5-2010
Range Based
S/R
R1 = 1129.50
S1 = 1108.75
R2 = 1132.875
S2 = 1105.375
Steenbarger Pivot = 1122.00
Wow glad i just got up.
When range air filled I just got re-short at 24 and covered at 21.75 in 30seconds. 21.50 is no longer valid for price proj. New one came in at 18.75 (19 is where this move just turned). Everything happened way to quick, I tried to get a chart up for you guys. Now we got air at 22.5, if we break 19.75 I think we can get it
Click image for original size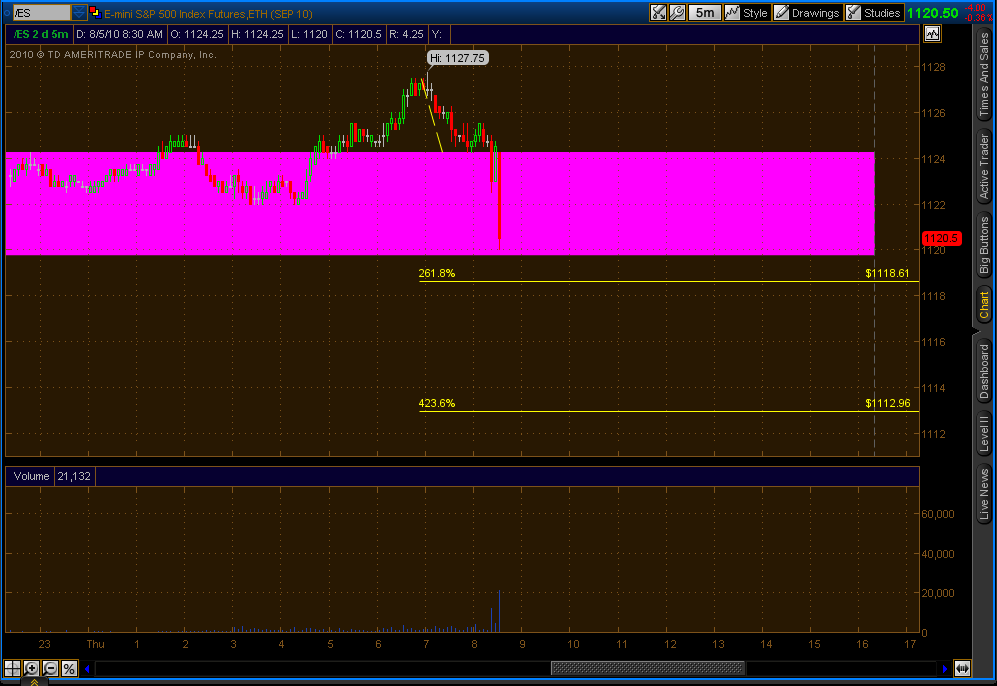 Thanks
RB
...many expecting a bullish response tomorrow...we'll see
further downsdie is that 16.75 number that somebody protected YD for anyone that may be trying for more downside
Lowest volume point on Histogram is 21.50..If this was the day session I'd be trying to get long down here for the retest. We'll be watching where we open in the day session for a clue. We may just have another consolidation unless we get some signs that somebody is positioning in front of that report
if low of 18.25 holds price projects up to
vah
24.25, and then to high of 28.
Click image for original size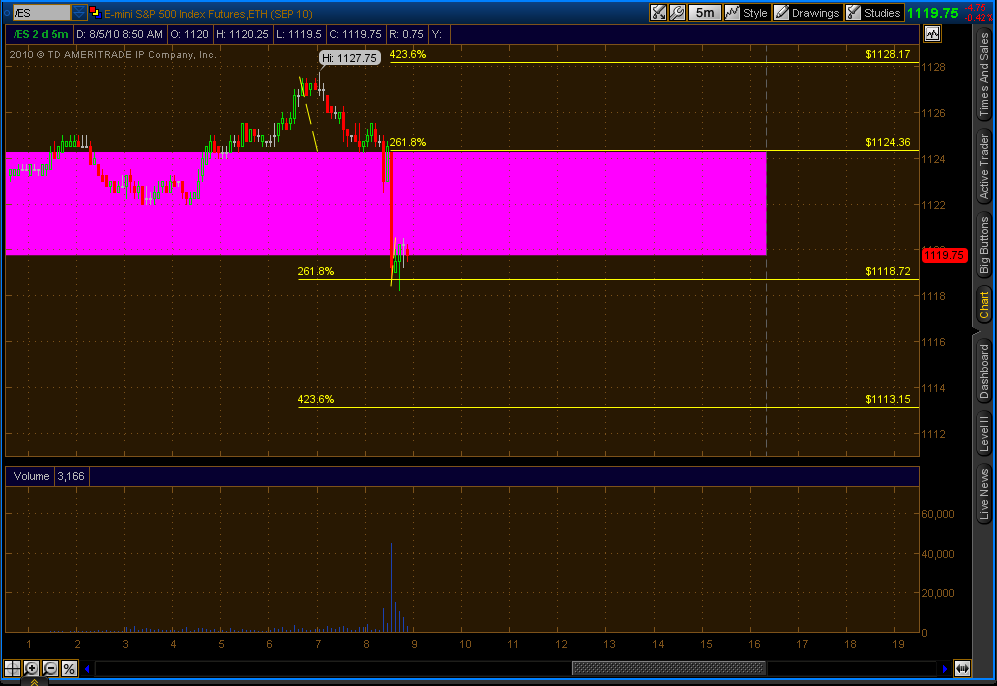 pit session
single prints
from yesterday's pit low from 16.25-16.75
they just ran YD
triple
....without me on board
They don't keep
triples
around for too long but trading for them is a differnt story.....hard to hold sometimes
consolidations are tough as there are just too many freakin numbers today...I'm going to see what happens with volume in
RTH