Es short term trading 9-3-10
Es short term trading 9-3-10
Here are my Supp/Resistance numbers ahead of the big report..

89 - 91.50...this is the highest volume of any price when we combine the profile from May6th forward ********** big kahuna

1101.75

1106.75

1110.50

1115.25

1118.50 ***** ( Ok maybe not tomorrow)


Support

1083.50


1077.50 - 79 ***

1070 -1071.75

1065.75

1059 - 1060.25

51 -53.25

46.25
ym is trying to lead higher..never like that..if it wasn't for that report I'd be aggressively short now
flat at 96.75......not sure from here.....1/2
gap
traders below and
air pocket
above
air fillied in at 98.50....didn't get long but knowing that helped me take a good profit...just an FYI..
Here is that
gap
at 1102.75 and the reason i added to my short above
Click image for original size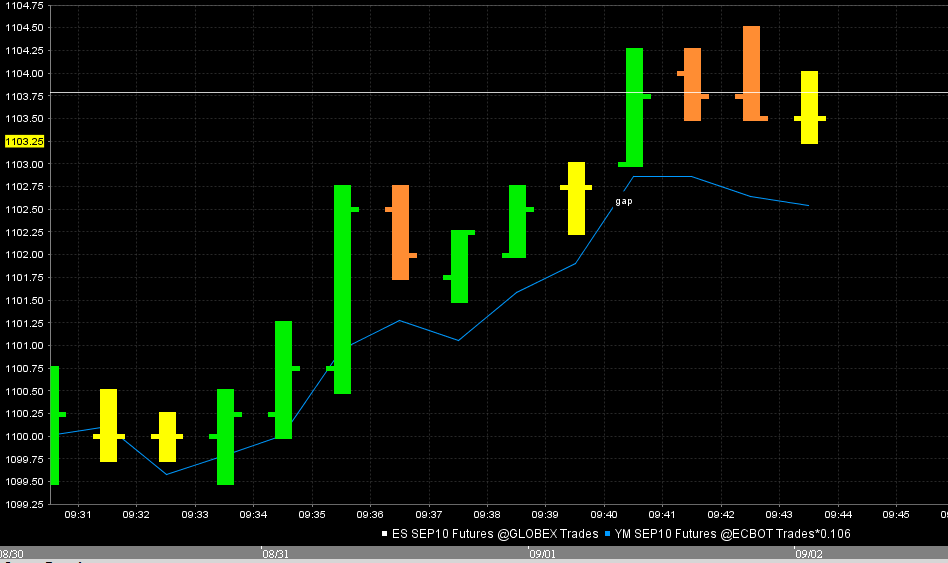 How are you two today? :)
I'm late to the gate today and may have to be in and out.
First thing I noticed when I ramped up my charts a few ago was the equality of today and yesterday so far. 14 points? 1076.5-1090.5 & 1090.5-1104.5 Equal in distance if exclude
O/N
.
Broke that 1098.5 and was being R til 12:30. Will still keep an eye over the shoulder
Just for noting. If this is a C wave up the minimum target is 1137. We'll see. There are still a possibilities of down by
EW
rules.
1115 the major R above.
Also, BKX up to 46.87
hod
and backed off some here., but remains sub 50.
Treasuries definitely flipped negative last 3 days.
Of interest(to me),
GOOG
at 470
S/R
. Semis still down.
INTC
under 18.5
I don't know if there's more for today. I would think the 1100 and
hod
would be key levels to watch up and the 1098.5 and 1093/4 levels down. Usually don't try to kill em into labor day because you've got the whole month left to do it.
Click image for original size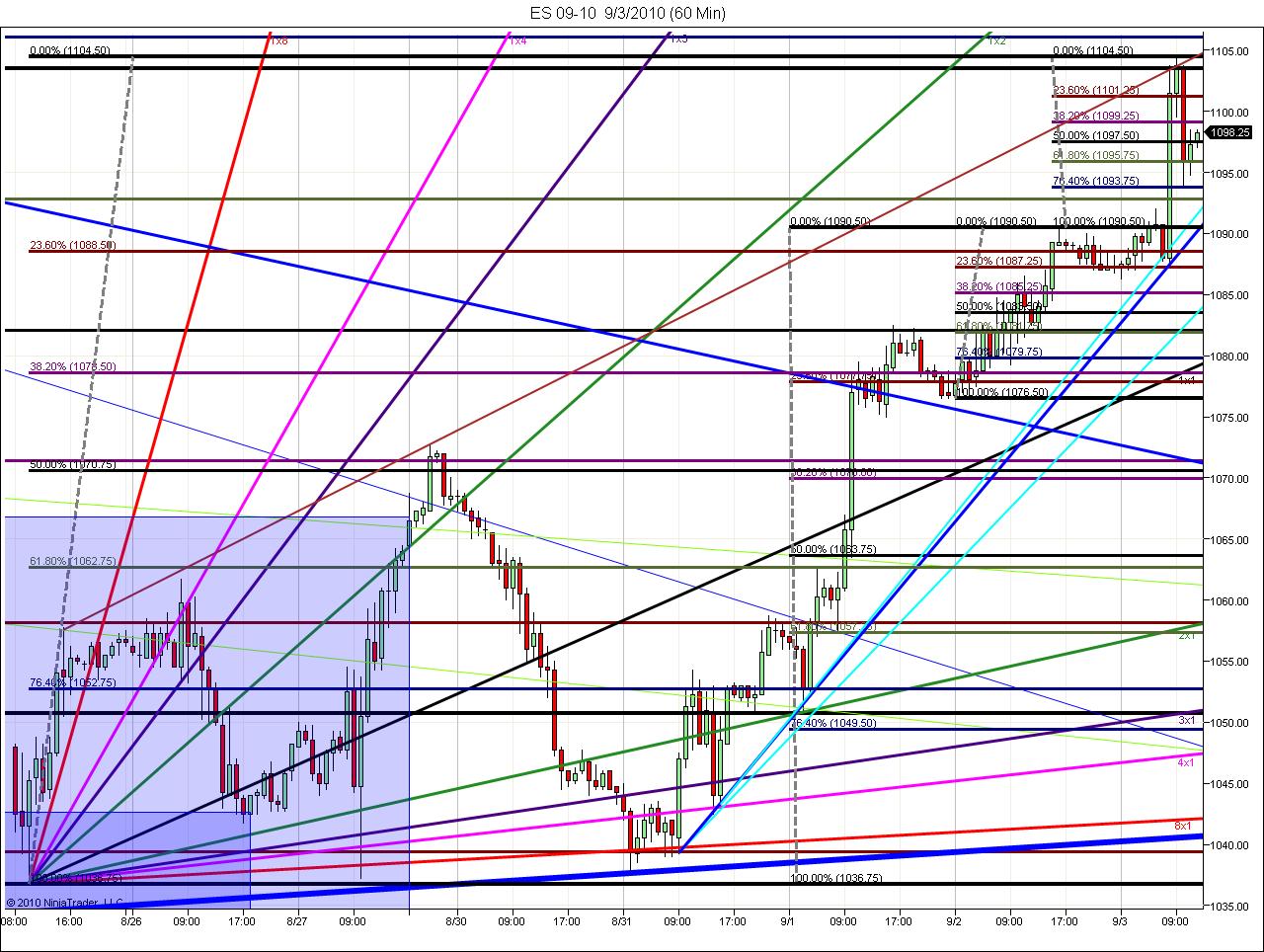 Yea its Friday and a 3-day weekend....thinking of taking the rest of the day off.

Cheers!
a great ending......hope all enjoy the 3 day weekend....here is how it looked in my world......I'm not showing the one minute micro
gaps
on this chart....
Click image for original size