ES short term trading 1-21-11
ES short term trading 1-21-11
Coming into the end of a down week , as expected. We are in the midst of a rally off of yesterdays low (as expected), but my bias is still negative for today....
Click image for original size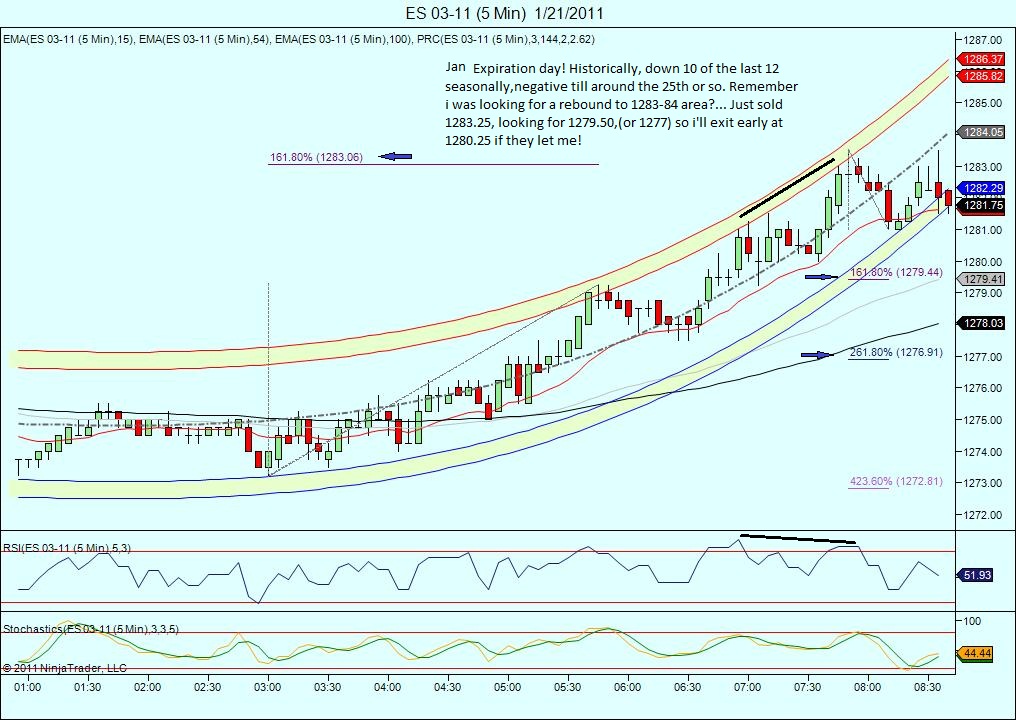 We also have a
Gap
down to yesterday's 75.75 but.... on the
VWAP
it has been able to push down through the first line. This could be a trending day that never looks back.
Click image for original size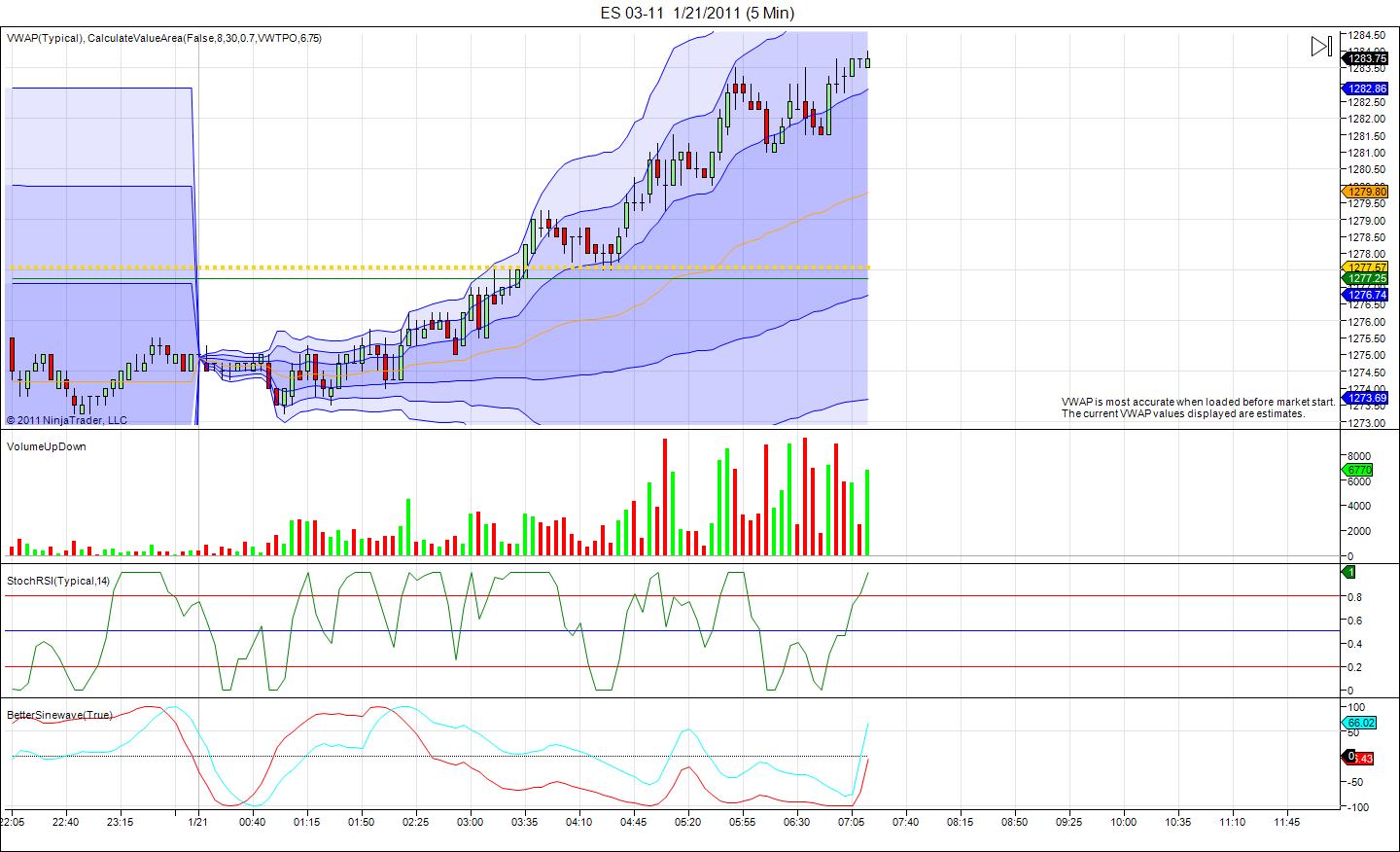 I'm on shorts lite at 84 print...watching
single prints
closely near 86 area....don't want the 10 am close to be above there...
will be more agrressive in day session
sorry, i meant to say it hasn't been able to push down through the first line all night.
initial target for me will be in 80.50 area as that will be yd high and half
gap
fill from my entry...will re- adjust if I need to
add
on in day session
Dam!.. I had lowered my freakin stop to 1285.00 and just got taken out.. now im down 3.5 handles. Still like a short up here tho, for a possible retest of yesterdays close
revision to first target to 81.50....
I still like the original 1279.50-75 target, seen on my post of the 5 min chart. Even tho by Kools tools rules, it was negated with another touch of the high, the latest one min chart shows an initial thrust from 1286.25 to 1283.75=2.5 which x 2.618= 6.5 and subtracted from the start of the move gives 1279.75
short fill @ 85.75 i'm out at 84. i just don't see it going much lower. at least not in the morning hour.
adding above 86.50 if it prints
Originally posted by BruceM

and while I'm thinking here...what happened to Paul and Phileo...? Just two of the many posters who have past through and moved on from the Mypivots day trading threads...


Last I remember Phileo was taking a JPJ trading room trial and then POOF.....he's gone !!
I see Phileo posting on Twitter now and then:
http://twitter.com/Phileo99