ES numbers for 3-15-11
1300
1295
1291.75 **** good volume from Monday
1284 - 1285 last weeks low and big volume surge from Monday....testing and running
triples
down there as I type ******* big area
we'll see what the
O/N
brings after 3 A.M eastern
i will say what i always say at jim's forum''' in the end i do not matter.. all that matters is the tools'' i use a very simple set of tools... a simple line connecting 3 pivots, medianline sets( standard,
gap
and modified schiff), jim's complete set of fib numbers, and jim complete set of trend continuation patterns, the cardinal and cross from sq9 and a set of indicators understood not as overbought and oversold but as time. to honor the fact that computers run the markets, i trade my tools in the light of six predefined trade setups that i have found in the markets. that the computers hit endlessly that i have collected at least 3000 examples.. the favorite at the kane forum is one have shown there for 4 years the.886 on
gap
on 5... i have also shown this setup so often in public that i am surprised no one has yet to try to sell it...the previous weekend kool made a bullish post using his tools.. that very day i had taken hours at jim's forum showing my fellow forum members my case for down in post called'' the coming crash. so i thought i would simply say i did not agree and i showed a simple chart...with a price level i knew i would be wrong....i thought that simplicity would be the most useful to most people.the context was this. every member of jim's forum knows as a matter of fact the the computers favorite way of signaling they are about to bust a stock or index is to set up the .886 on 5... at the day of the top in the $
NDX
at a price level every member knew to be looking for at top( anyone who has taken the time to read jim's free stuff would have known that number) the computers gave the bust signal bysetting up the .886 on 5. i said geez.. the closest target is so far away that a sharp selloff is at hand... EVEN
MY
FELLOW FORUM MEMBERS THOUGHT I WAS WRONG THIS TIME... BUT I PATIENTLY MADE
MY
CASE... i showed them that endless stocks were being busted by the .886 on
gap
on 5... i showed that based on the charts of hundreds of stocks STRICTLY USING THE TOOLS OF THE FORUM that endless stocks had sells in place and that a move to the minimum targets would produce sharp sell and a move to the second targets woul lead to a crash...i would note that today at the forum i posted charts showing that this mornings lows were key numbers based on our tools and that if the lows can not be taken out, the selloff my be over...
Click image for original size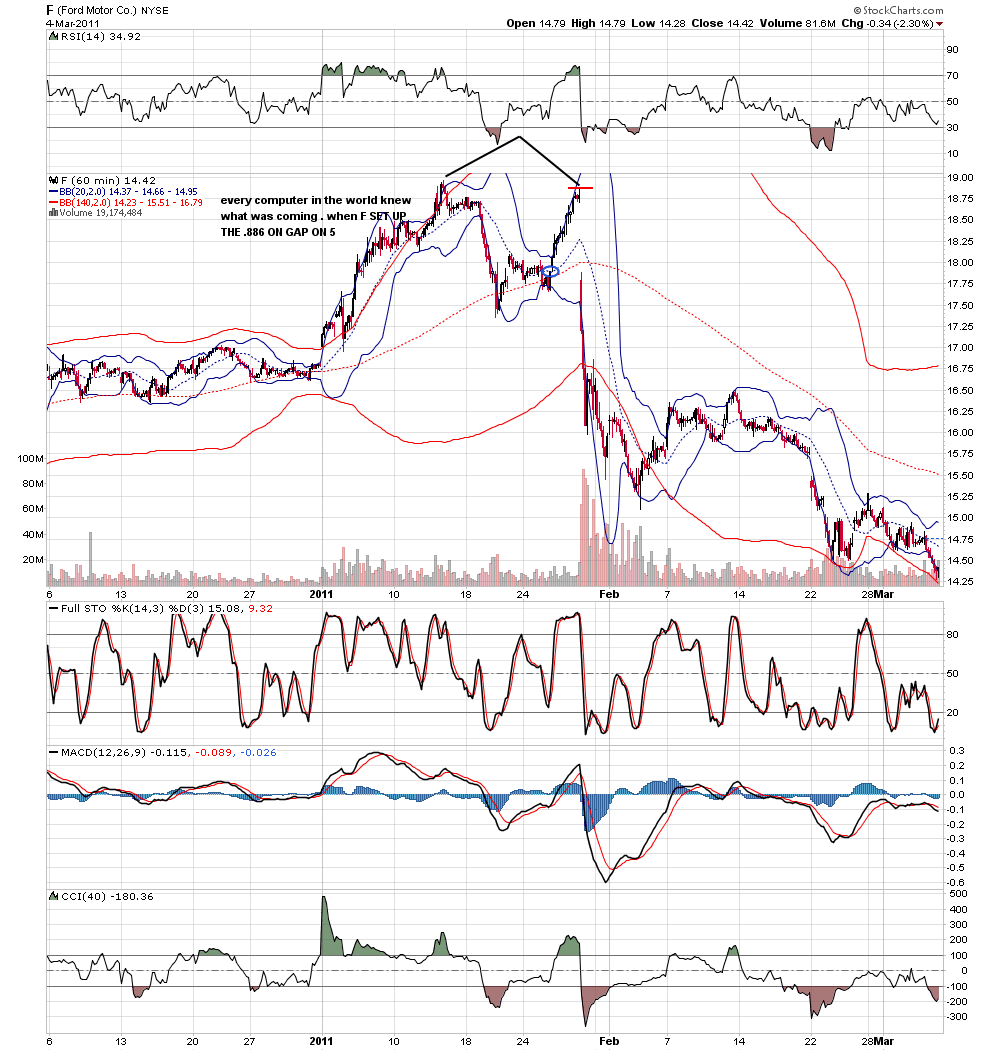 Click image for original size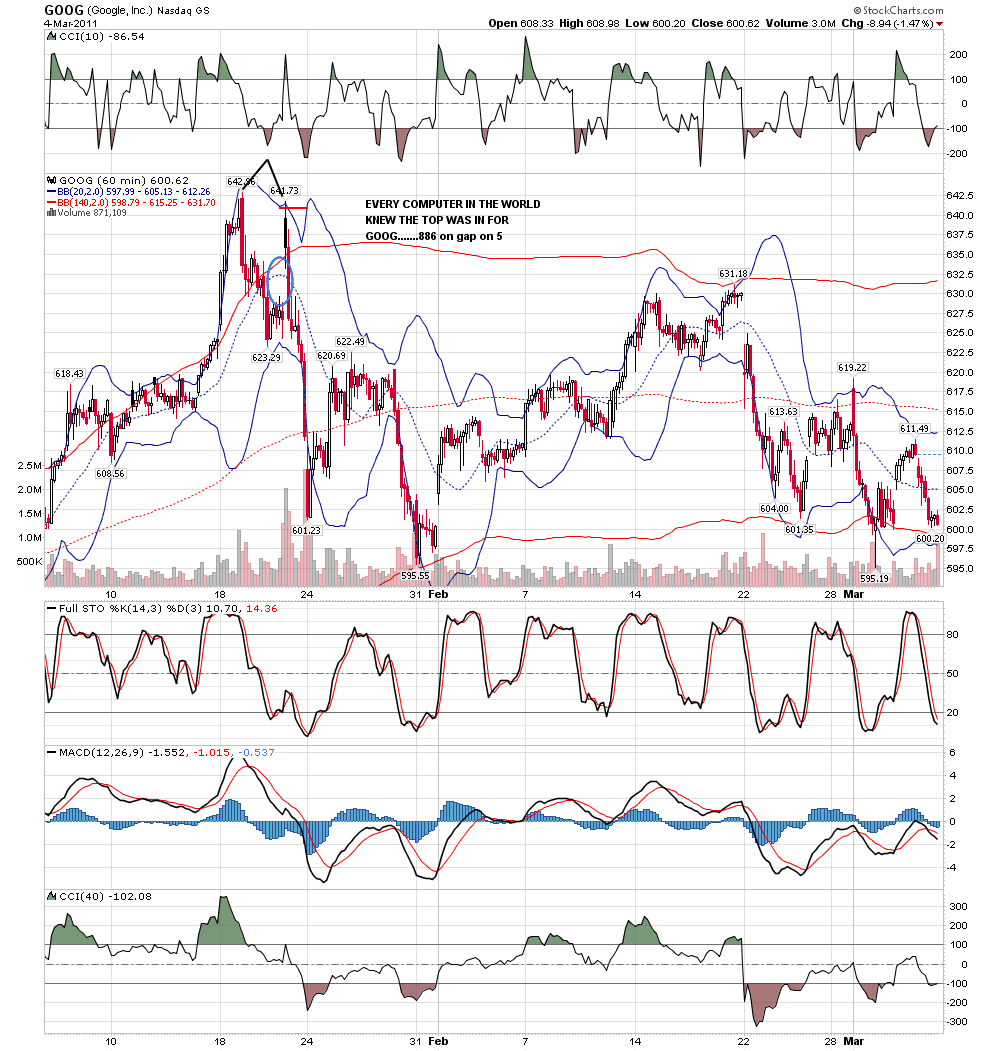 more examples....i claim no discovery or creation in this... i do the work to see for myself the setups the computers use to telegraph their intent then i report them to traders so that they may know...as far as jim goes i do not even know what he looks like or how old he is, all i know is he lives on the west coast somewhere.. we get in mad dog tussles at his forum all the time and it has gotten so heated in the past that i have left on occasion..we have only one bond...the tools.
Click image for original size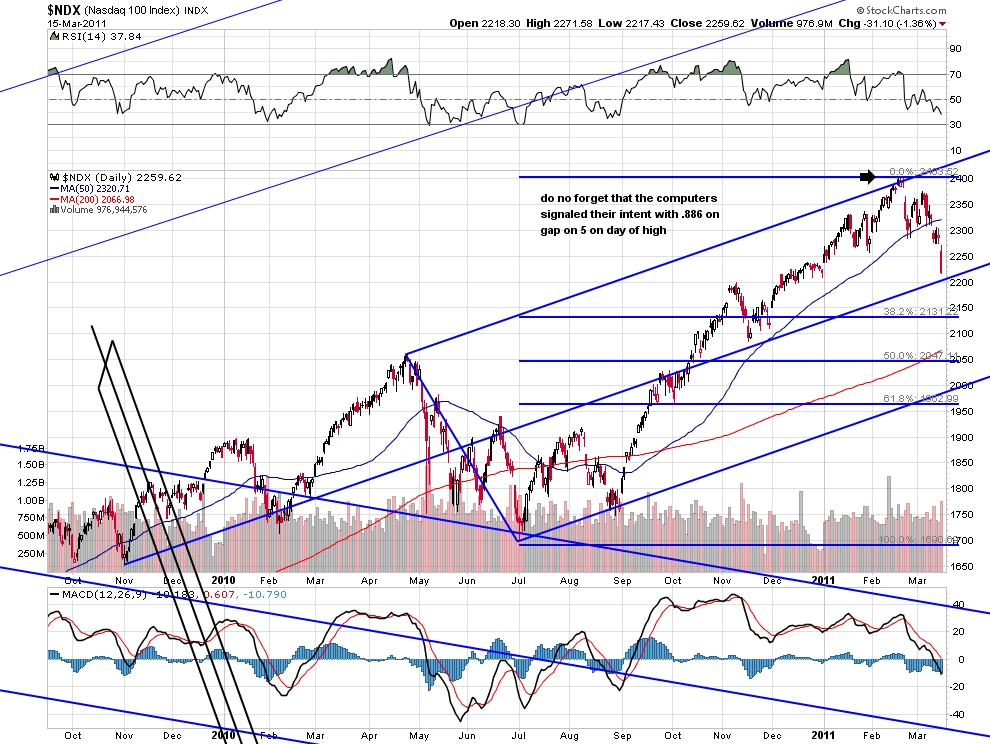 Click image for original size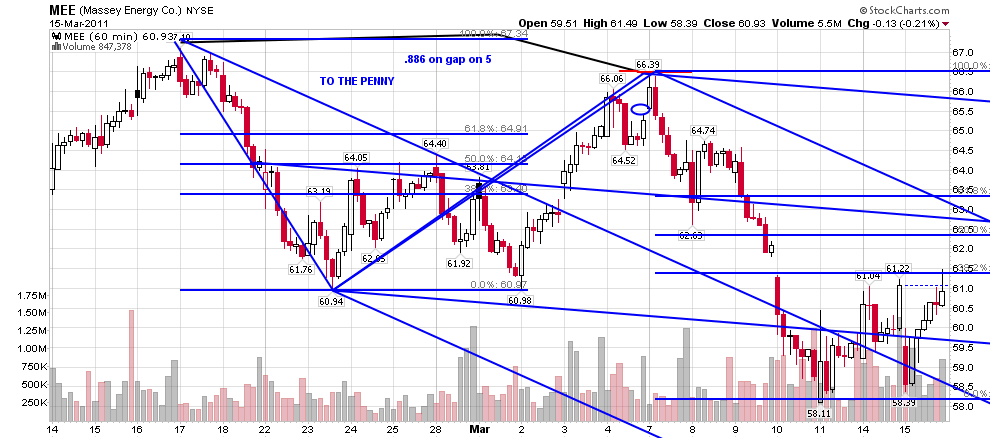 Click image for original size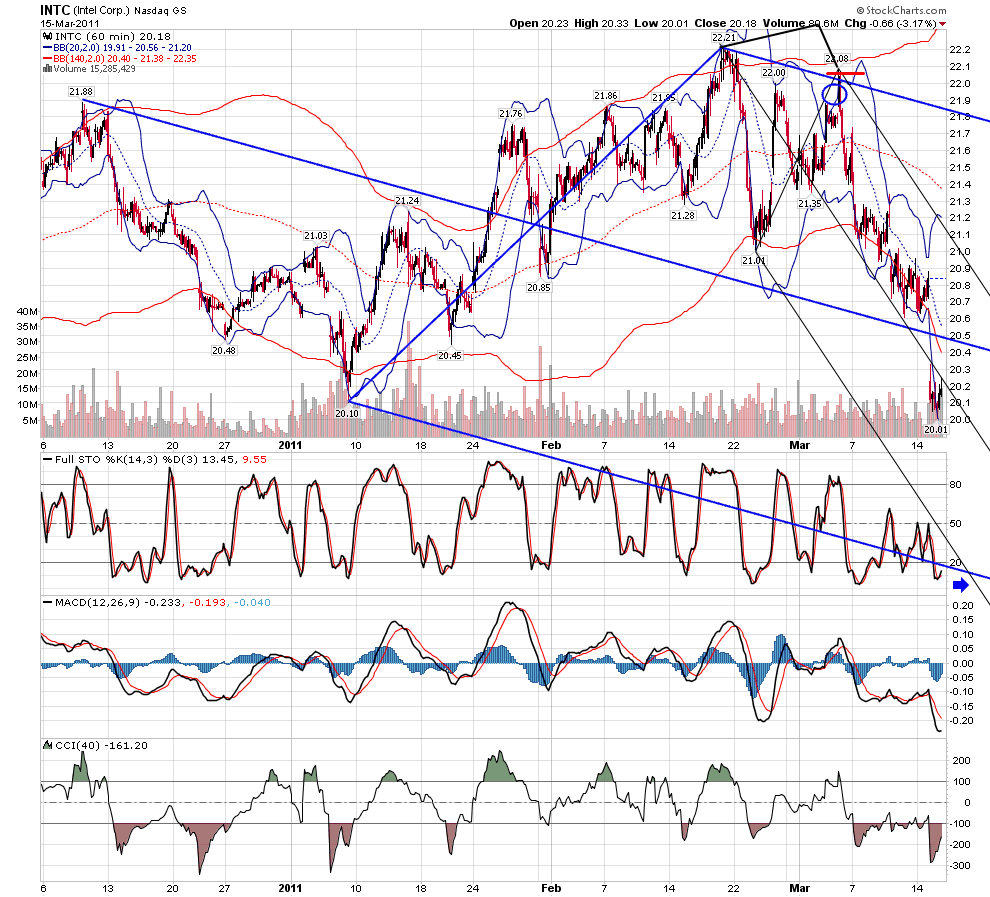 i had stated that i was using the same tools that called for the spike in oil.... here is the progession of charts i posted.at jim's forum. first the warning of the trade setting up.. then POUND THE TABLE... EVERY TOOL IN OUR TOOLBOX SAYS
NOW
!.. then, in the face of the craziness in oil, the tools, not me, said move over and for the time being, so it was...perhaps the fault does lie with us, the use of the tools is so everyday to us that when we discuss them it is no big deal to us.
traders at jim's forum know that i trade the same indexes and stocks over and over i would hazard a guess that most could list every stock i trade.. in fact i even explain why i am watching a stock if it is new.sometimes they posts the ..886's trades faster than i can.... i will trade MEE and
FCX
every time i get a predefined setup... again the .886 on
gap
on 5 from today....
Click image for original size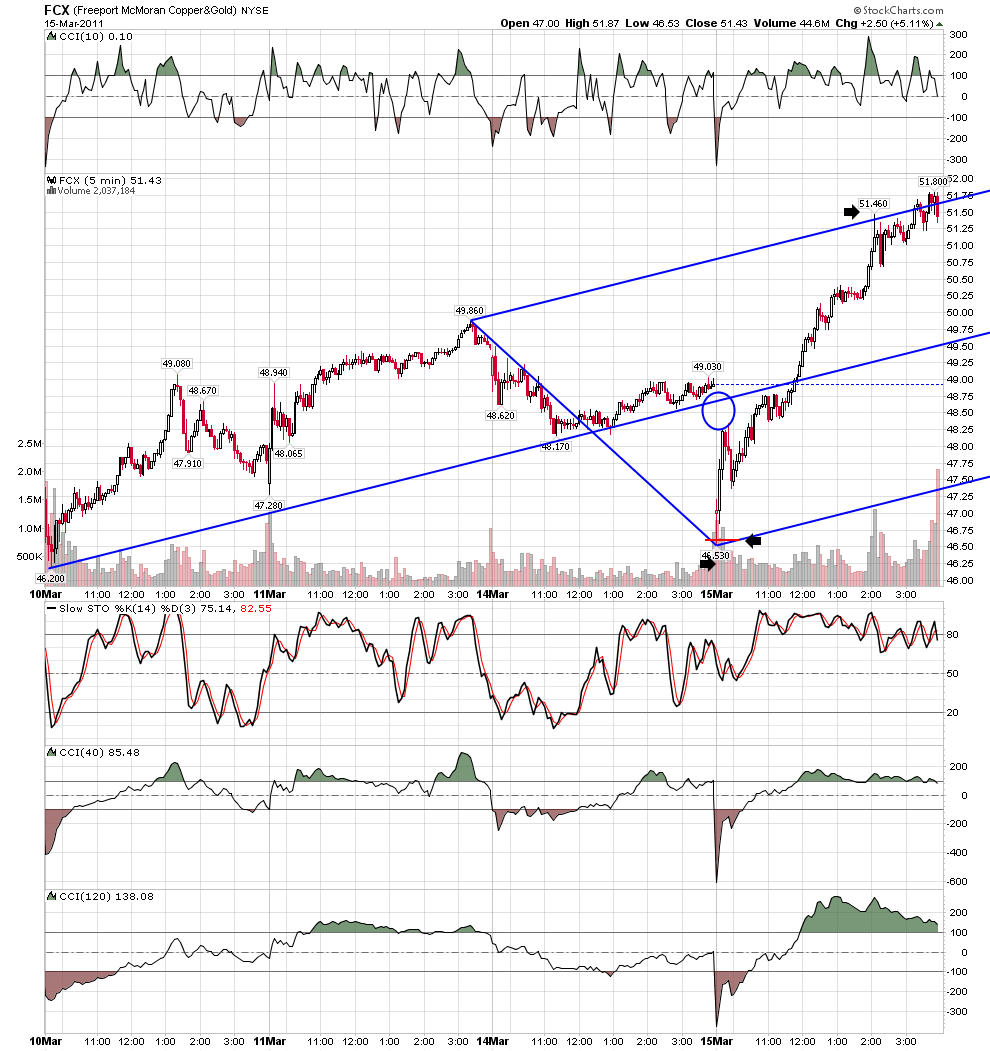 Click image for original size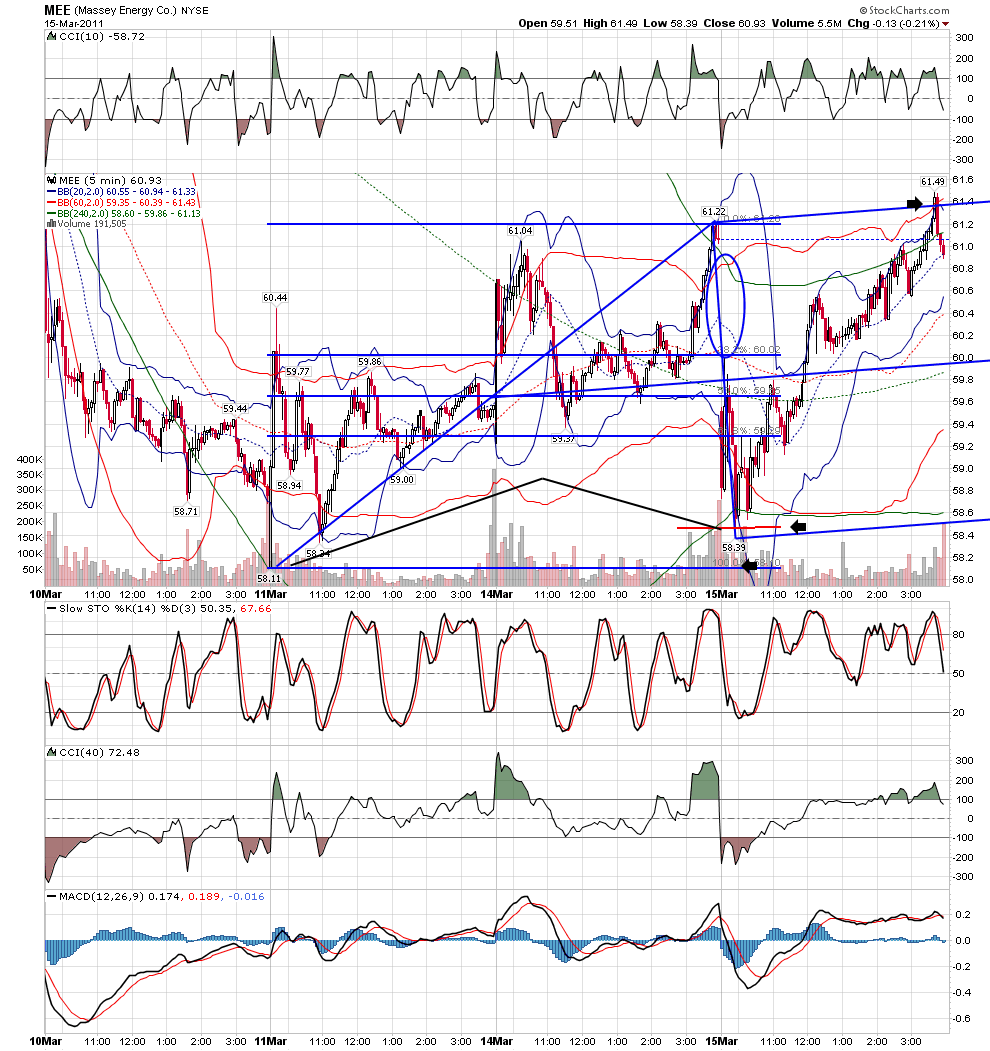 trading .886 is done in the context of the other tools.. i do not blindly trade every .886: doing so would blow up my account.the computers know this.. time and again the computers will gun price to a .886 in the morning WHERE THERE IS NO OTHER GEOMETRY IN SIGHT... let it sit there for 10 minutes inviting traders who are new to the trade to enter,,, then blow them away...my mentor said this'' before you trade a new setup, know that setup so well that you would be willing to risk your family's well being on that setup alone... short of that, don't trade it''