ES trading 4-5-11
I just updated my video from Friday which hopefully has better sound...please let me know if you can actually hear this one

I update once every morning but your data coming from
IB
in packet form you might need to update more often.
Originally posted by Lisa P

It worked. Chart looks like yours now. Do you update your data during the day? IF so, how often?

[quote]Originally posted by Lorn

Try downloading a fresh set of data and see if it updates for you.

DRob,
check inbox for code
I'm throwing this out there just for the folks who actually started reading Jpearls thread........The skew is down.....PVP is above
Vwap
now....so the majority of todays bulk volume is below the 30.75 price....
Vwap
splits the days volume in two...equal volume above and below....
doesn't mean we can't go higher into new lower volume area but mathematically it is interesting.....`1330.75 holds the key up here!!!
Just something FRESH to think about.......
Failures above YD
RTH
highs if they come(
low volume
trade)will go right back to 30.75
wow- no action- watching paint dry
FED minutes released at 2:00.
Originally posted by palmer

wow- no action- watching paint dry

back!...storm is over so maybe i can sqeeze in one trade before it gets too late...
Click image for original size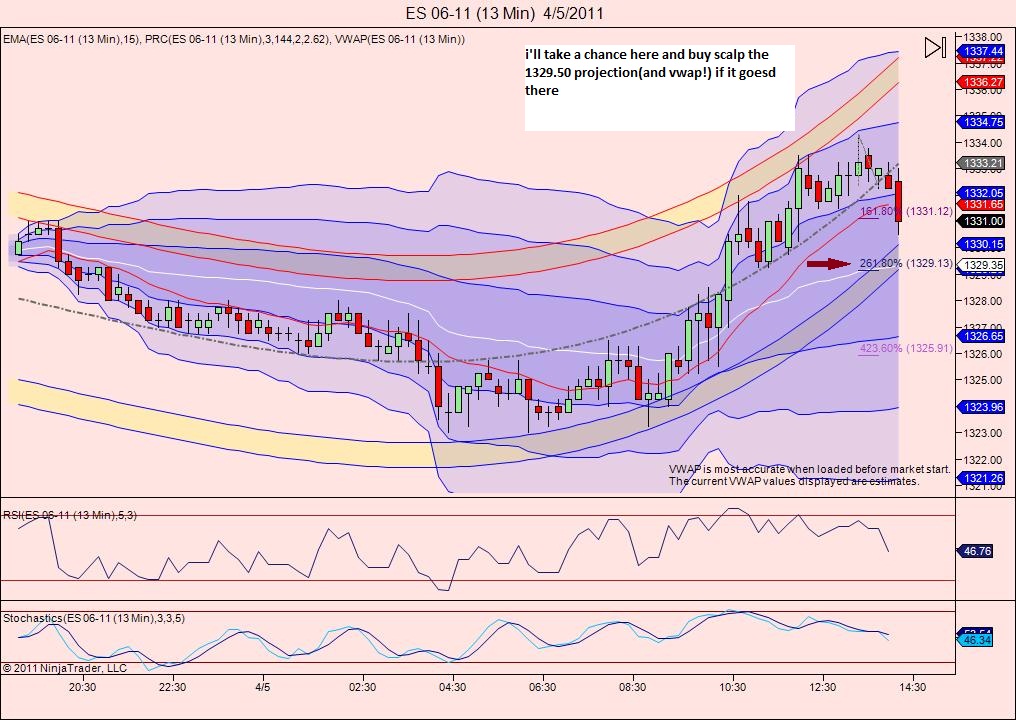 overall, basically a fairly bullish day,yet again. Over the past 5-1o trading days ,however certain numbers seem to keep appearing from several different highs and lows. Even on different time frames... those numbers are 1337 and change, and 1440.25 on the upside and 1318.50 or so on the downside.. going forward those areas should be kept in mind!... Right now, 1328.25-1329.50 looks to be a decent buyzone.. 1334.25-1337 and change SELL...
just trying to get 2 handles here(and hence im using a 2 handle stop again)
Click image for original size