ES TURBO Analysis for 6-22-11
ES TURBO Analysis for 6-22-11
Just wanted to share my simple and basic analysis for
ES
trading coming off the heels of the first day of Summer (vice versa for Australia etc.) The following charts consist of two 30m with a purist, common sense approach which leaves no question as to where the market will trade throughout the trading session for Wednesday.
Here's the initial "look"
Click image for original size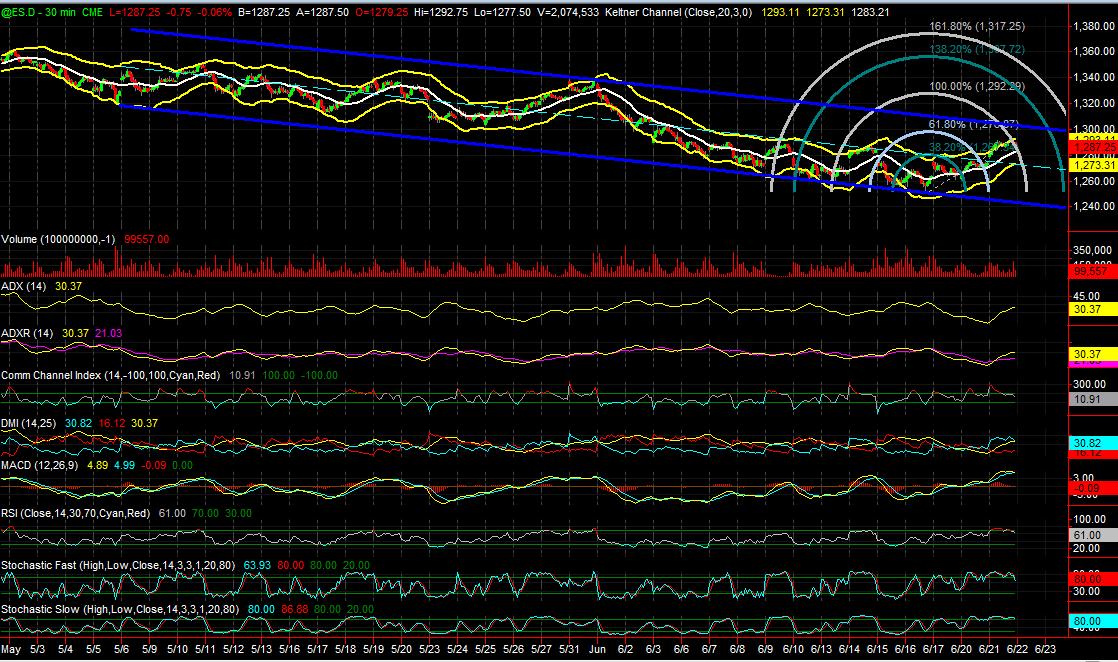 The chart speaks for itself ... 1306 is DEFINITELY the upside target ... with the downside offering plenty of opportunity!
we need to keep in mind that this entire consolidation is happening just above last weeks
RTH
highs near 1287...just something to think about...