ES TURBO Analysis for 6-22-11
ES TURBO Analysis for 6-22-11
Just wanted to share my simple and basic analysis for
ES
trading coming off the heels of the first day of Summer (vice versa for Australia etc.) The following charts consist of two 30m with a purist, common sense approach which leaves no question as to where the market will trade throughout the trading session for Wednesday.
Here's the initial "look"
Click image for original size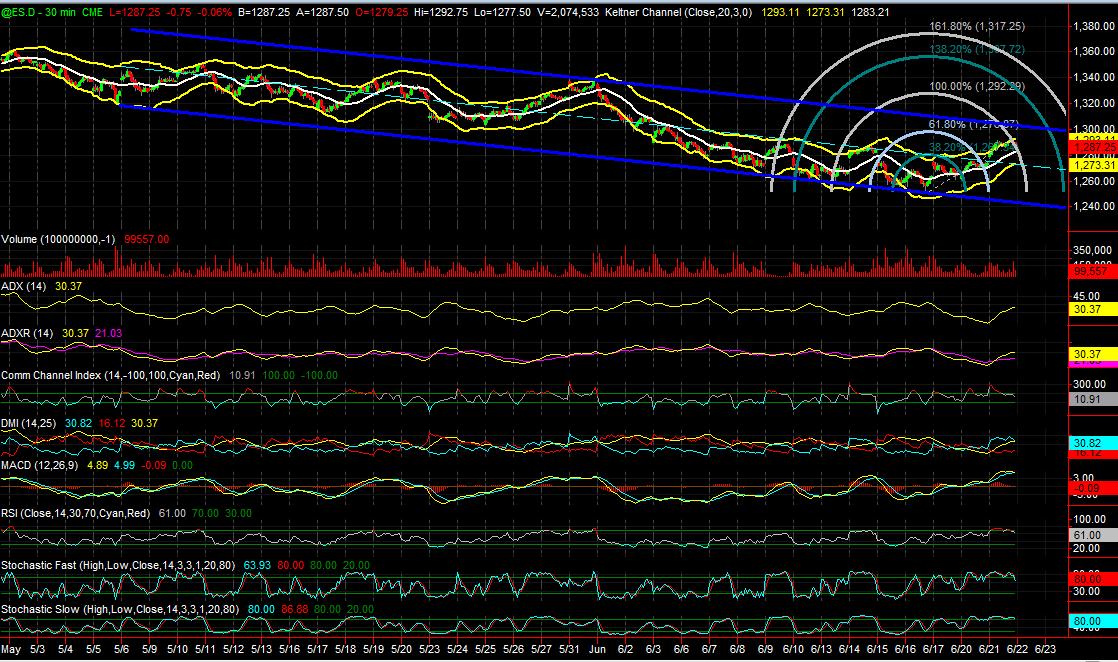 The chart speaks for itself ... 1306 is DEFINITELY the upside target ... with the downside offering plenty of opportunity!
And to fold in a couple of basic trendlines for the "bigger picture" ... I'm including another multi-day 30min chart. Ya can't find this kinda quality of prediction - even when ya pay for it.
Click image for original size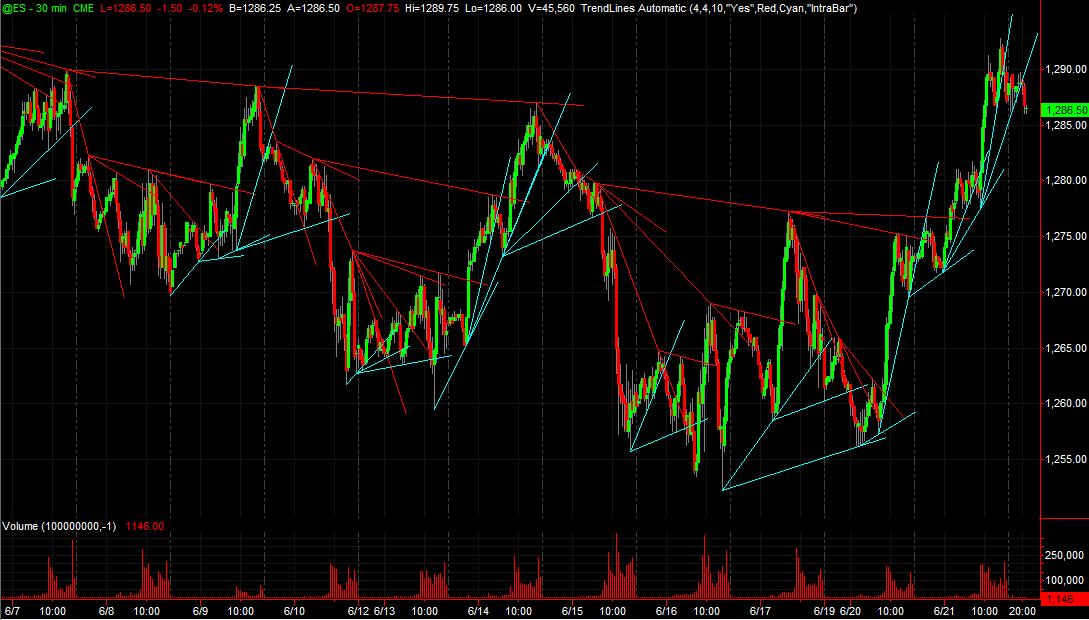 Now let's look at where we are right now. This motor scooter is packed with potential. Notice how the
RTH
Daily bar is really, really greenish. And, for now, during the overnight, the unfolding
price action
has a Magenta or ... or actually a really, really RED tint to it fwiw. Hope this helps. Take advantage of my analysis while it's free!
Click image for original size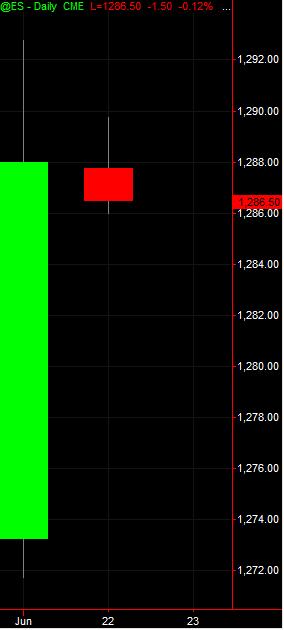 Good Trading to Most (not all)!
Where the F* is Bruceifer and the Lorn-enator?!?
MM
wow...I think you got a hold of my kids etch - a- sketch.....for tomorrow I'm using my magic 8 ball !!
Okay, secret's out ... got a price line on close with a "volume car" indicator beneath. $10 bucks to get a hold of one of these, programmed with proprietary market analysis parameters. It's a turn-key solution. The 8 ball is not as robust ... big draw downs.
Click image for original size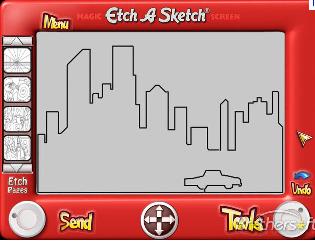 looking for shorts at 86.25 , 89 and 92 this morning.....and the only long trade I will try is down near
single prints
and On low at 82 area ..if it drops there first
I expect to see an upside push that hopefully runs out of steam early on at one of those key areas mentioned...hopefully the
pitbull
numbers will light the way...many will be frustrated by the lack of back and forth trade yesterday so will try harder today
Bruce,
what is volume
poc
for yesterday? I have not so great
TS
activity bar (akin to Vprofile), and
Vpoc
looks like 1289.00
do you think this has to be tested?
other note... today is one of those new
FOMC
days, rate decision at 12:30, news conference at 2:00pm (I think)
yes Paul...88.75 - 89 is Volume
poc
....starting sells there now...plus 2.5 just hit too...will
add
higher.....good odds we come back to open print..
added at the plus 4...87.75 is air fill - pocket
I think your expectation for back and forth is going to find me in my woodshop looking for a new project today.

chop
not looking or expecting a repeat of yesterday when they blew out the
O/N
high and kept going...they just took out the
O/N
high!!