ES Mon 8-8-11
Friday's low was 1163.25 and so far the overnight session for Monday's trading day 8/8/2011 has a low of 1161.50. That's 1.75 points below Friday's low. Given the nature of the news released this week about the US credit downgrade I think that the markets are behaving in an unusually calm manner. Is this the quiet before the storm?
Click image for original size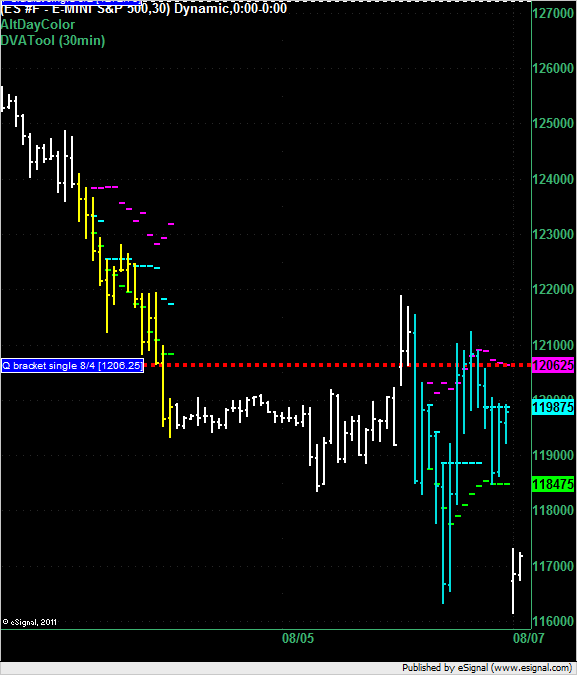 Yes red - I believe it was.