ES Mon 8-8-11
Friday's low was 1163.25 and so far the overnight session for Monday's trading day 8/8/2011 has a low of 1161.50. That's 1.75 points below Friday's low. Given the nature of the news released this week about the US credit downgrade I think that the markets are behaving in an unusually calm manner. Is this the quiet before the storm?
Click image for original size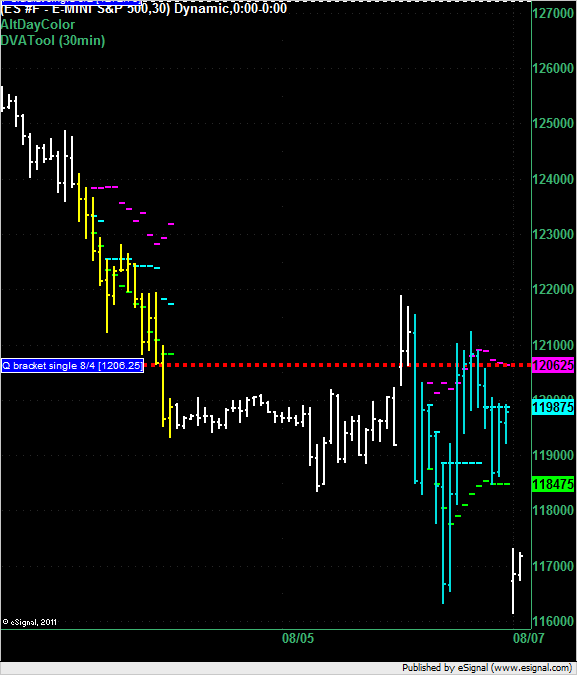 maybe they are going to downgrade China too.... fat chance....lol
its like that ad on
TV
725 , 745 , the third is now 625 you and I would pay more now fpr a car or house
Red, I think it is... just slighty higher than Fri which I believe was an all time high
Thanks Chrisp;
I'am in 6e most of the time .. Friday was the record I didn't even look ...
Yes red - I believe it was.