ES Tue 8-23-11
The chart below is from Monday's trading. The blue bars on the right are Monday's
RTH
session and the white bars to the right of them are the 30 minute bars after market close to 8:30pm
ET
.
A
Single Print
was left behind in the F Bracket at 1131.50 and mentioned in yesterday's topic. This is a short signal if the market moves back up to it. Had you taken that short at 1131.50 you would have suffered a 2.25 point
draw down
to 1133.75 and subsequently a best run-up of 13 points to the low of 1118.50
Click image for original size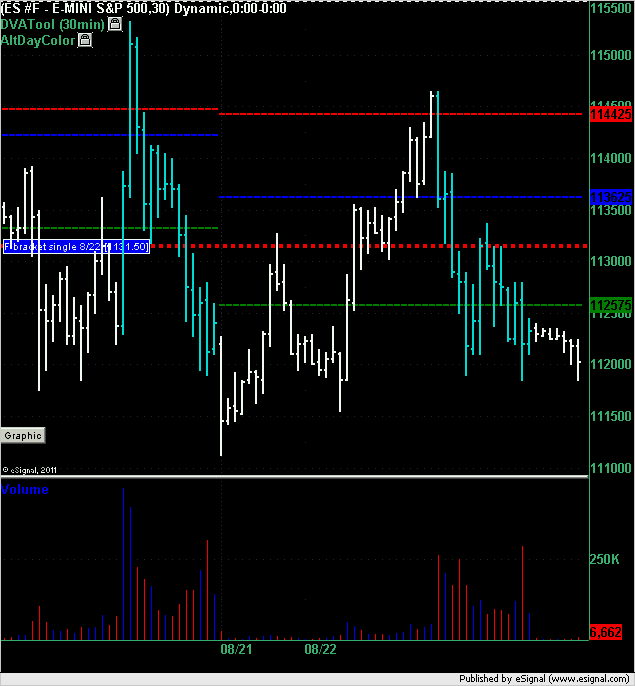 Good morning
I see a low vol area around the 31.25 lisa DT do i see rite?
Della, move up looks strong, so careful with shorts, wait for a signal
@ Lisa : great Job every Day thx lott

Big time very big help to us all
Thanks for you kind words, guys
39.75 - 41.50 is the second set of singles fill zone!!