ES Tue 9-13-11
We started out Monday bracketed by the
single print
above the market at 1158.25 and below the market at 1125.25. However, during
RTH
we did not touch either so there were no
single print
trades on Monday. A new
single print
was created at 1151.25 which is a long signal if we open above it and trade down to it today (Tuesday).
Click image for original size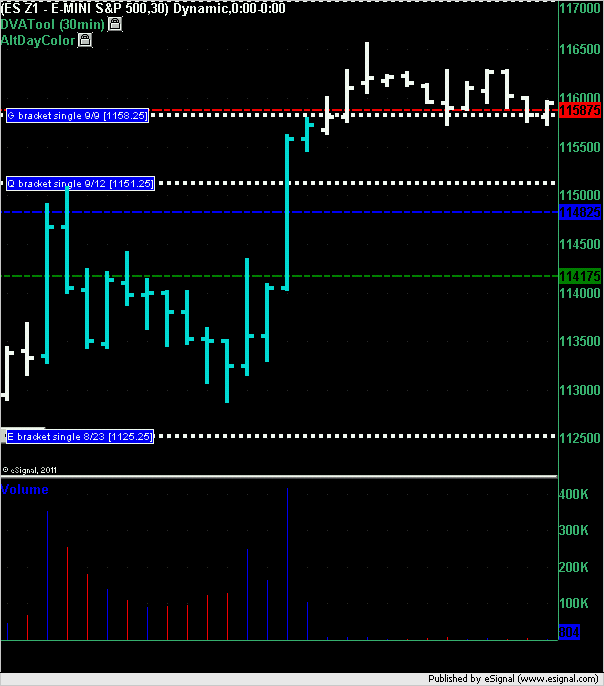 Originally posted by della

GM are the singles for the RTH or can they be fill early??
I've only ever worked with them as signals during
RTH
so not sure how well they work outside of that.
If im rite then next stop is 58.25 if im thinking like bruce

I'm still long adding some more avg 60.50 target price 75 we need a 15 min HH to get this thing started again....61.75
2 HH on the 15min and one HH on the 30min
so Joe, do you look for a
margin
of 3 to take the trade? Cause I was looking for 4, but we didnt get there.
Originally posted by drak

we opened up above the 58.25 single. Does that mean its off the table? Or do we wait for the market to get below it and retest?

Sorry I'm so late responding to this question but yes, it is off the table. See Wednesday's topic for today's summary.