ES Tue 9-13-11
We started out Monday bracketed by the
single print
above the market at 1158.25 and below the market at 1125.25. However, during
RTH
we did not touch either so there were no
single print
trades on Monday. A new
single print
was created at 1151.25 which is a long signal if we open above it and trade down to it today (Tuesday).
Click image for original size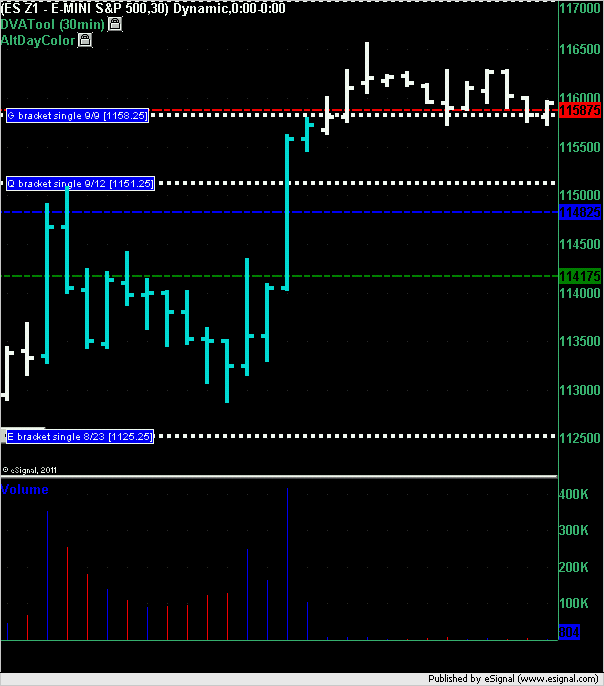 I still think this trend started too early...I'll be surprised to see this trend into the close off our key zone...and will be poorer!!
Looks like you are right Bruce

I'm out that just felt weird. May be looking to get some
SPY
puts today if they can put a 2 legged pullback from this high. 2nd time 30min
ES
has deviated to an extreme on its 20ema. So may have put a top in.
looks like i will not be selling that number..here comes 1154-56 area

take care
duck
scaling down into the 66 area as that is original entry zone...had 69.25 entry...if you have the footprints, then you will see that last entry...without explaination.....don't be pigs....final target is going for 61.50 still....

and here comes retest of previous bars low.....

Rock on !!
Been out of balance since the lows today. Now where getting back into balance
Click image for original size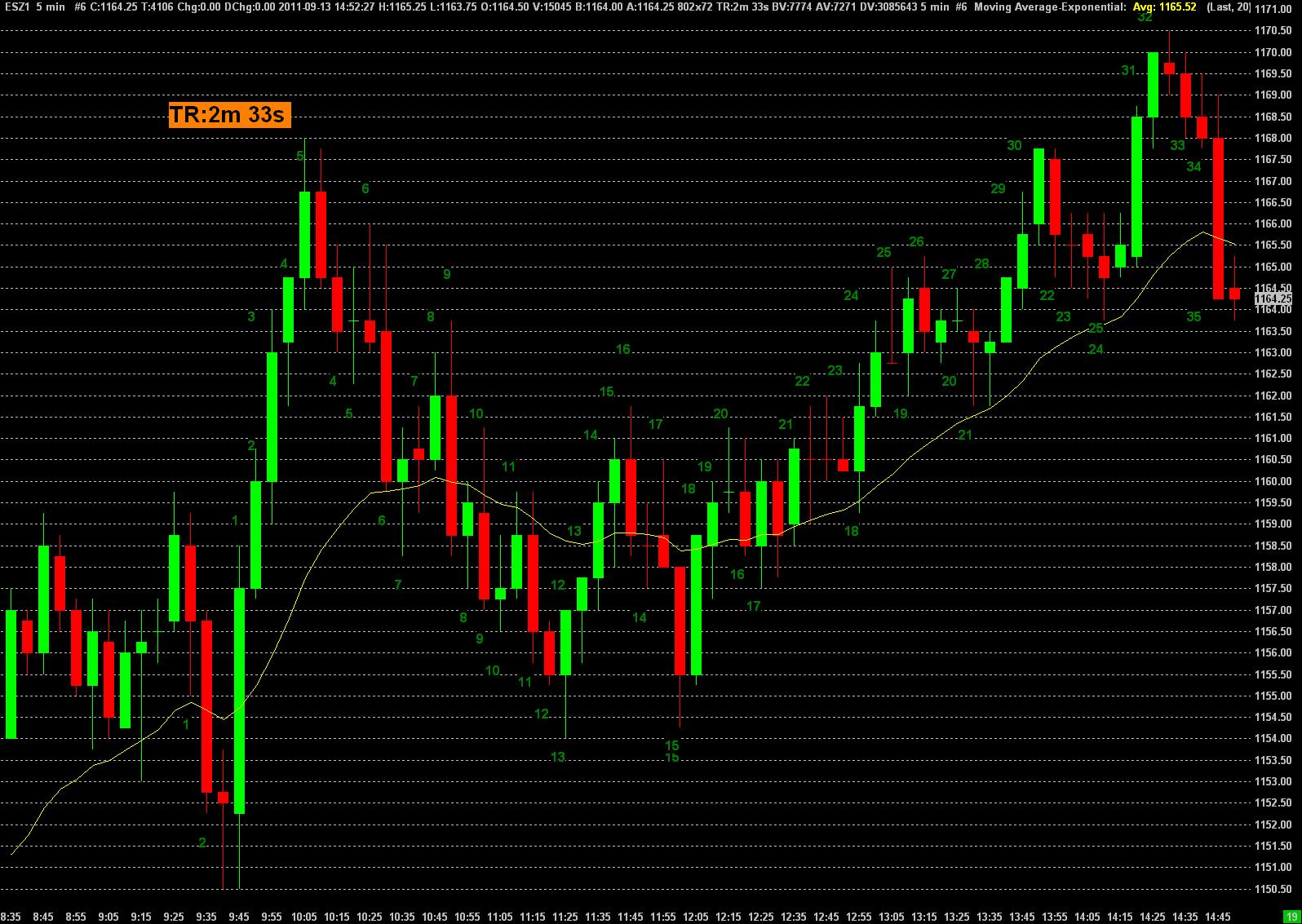 flat on last at 59.25...that was peak volume for today.....c ya !!
Originally posted by drak

we opened up above the 58.25 single. Does that mean its off the table? Or do we wait for the market to get below it and retest?

Sorry I'm so late responding to this question but yes, it is off the table. See Wednesday's topic for today's summary.