ES Wed 10-26-2011
i would not trust these numbers. i am new at picking key numbers. also i dont know how you people post and trade at the same time. my hat is off to you. just maybe someday i could do the same.

ok here what i got

1250-52.5
1240-42.5
1234.5-36.5
1225-27.5
1214-1216
1206-08
1200-02

take care
duck
yes..I get out in front of them on runners just in case somebody front runs them and SELLS in front of them in this example....27.50 is still
low volume
yesterdays trade and 28.25 is peak volume today...I'd prefer sells up near 30 - 32.25.....may not give us that one up there though
bounce off 50% level
retrace levels are 25.25, 28 and 30.75 from 39.75
23.75 and 1215 break gives target of 1282
I see the 1211
current hourly S level-23.75,current hourly R 27.75
it's the bomb either way
hold above it a positive but all those R levels now
32.50 the main R for the area
23.75
Comments from Brussels are expected at 1:15 EST. Time for lunch

Originally posted by BruceM

yes..I get out in front of them on runners just in case somebody front runs them and SELLS in front of them in this example....27.50 is still low volume yesterdays trade and 28.25 is peak volume today...I'd prefer sells up near 30 - 32.25.....may not give us that one up there though

A look at what Bruce is describing in this comment. Zones are quite clear, be prepared for news out of EU to cause wild gyrations though.
Click image for original size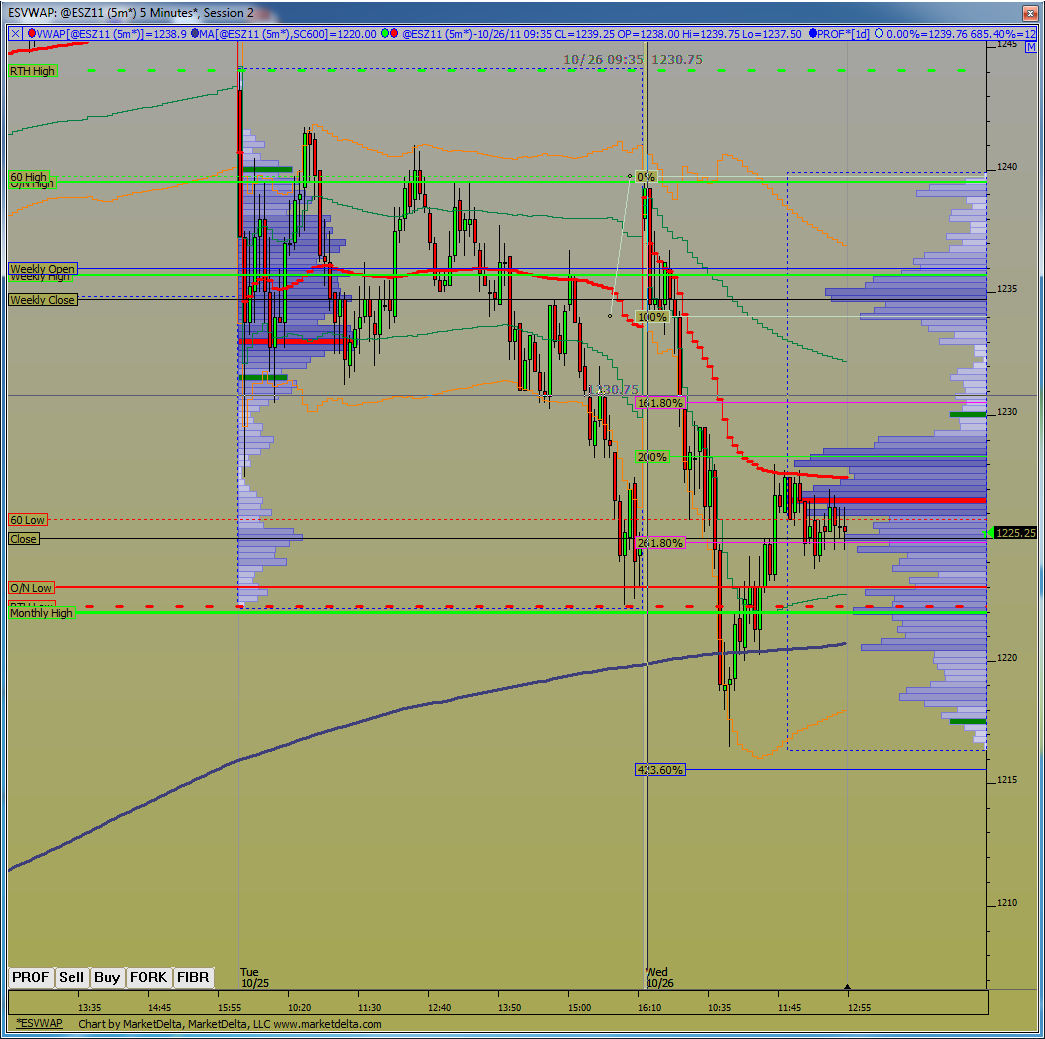 Not trying to be vague but the drop below 23.75 not a positive
I think 5 waves up complete but an extension possible. I can always be wrong
Doesn't matter what I think if 30,32.50,38 areas break and hold in quick succession or 23.75 and 1215 lost on the flip side here
lower highs must be taken out for higher
32 the approx mean today
ES
11786 the approx for DJI
should be quick
WED midday
31 the 62% retrace and holding so far
want a break above and hold
retest now
32.50 needs to hold,possible correction down target is 27.50 area
if those levels lost
Eurozone finished their meetings. Welcome to United States of Germany...
we own germany now wow no passport

Y, I agree.. it turned out to be a
wash trade
for me... I shorted 2 at 38/38.75, took one off for a nice profit, added 1 again back up and got stopped out on both....
the primary reasoning was
LV
,
HOD
and
DX
was basing with strong ledge support underneath so a runaway to the upside seemed less likely to me but got stopped out never the less...
BTW - a few other traders got 42.50 as a number, one was an old
POC
from Dec2010, another had doubles up there... My question is are doubles significant? Are old
POC
and value areas going that far back still potent?