ES Friday 10-28-2011
Yesterday's profile with a fib projection pointing down. I'll
add
that projections down from the
O/N
high and the secondary high at 1282.25 both have zones in the 1272.50 area which is lining up nicely with that important
LVN
at that level.
Click image for original size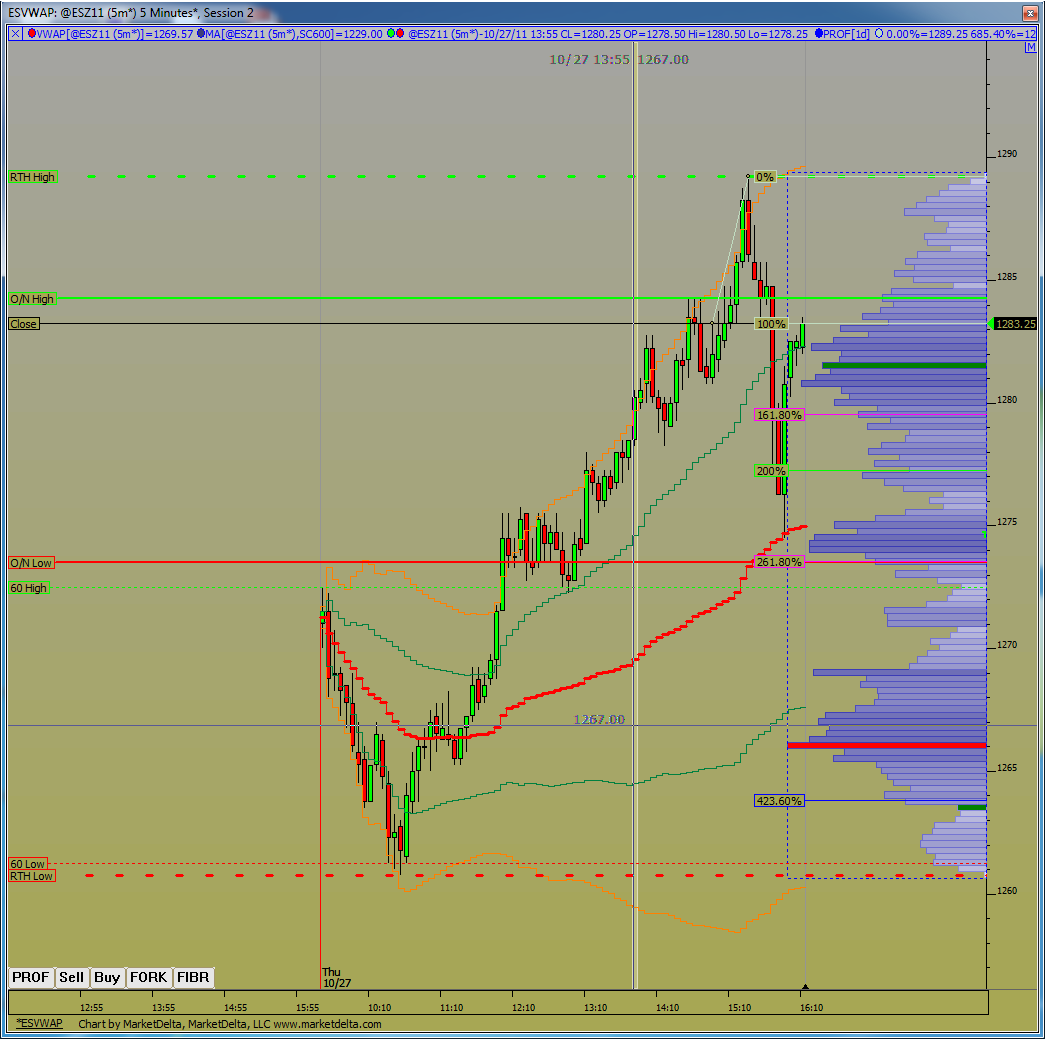 So far that secondary bell curve from the
O/N
above 1282.25 has held prices in check. But I agree with you, better shorts are just above that small bell curve.
Both
NQ
and
YM
have closed their respective 4:15 closing
gaps
but
ES
so far has not and the euro has just been sideways all day. No big runs in either direction unless euro breaks out one way or the other.
Originally posted by BruceM

failure at this 78 area to hold longside seems to imply they want 74 and lower...there are good reasons I don't trade inside the hour range later in the day and always prefer to trade at extremes of ranges...IT"S FREAKIN HARD TO FIND ANYTHING THAT WORKS !!!

a bigger picture seems that they are filling in the upper half we talked about earlier...not enough time to really fill in all of the lower half today but they could START to fill it in and finish up on monday!!