ES Thursday 1-26-12
Looking at 29 - 31 as a potential resitance zone as we approach the 9 a.m time frame...then I have the 21- 22 area as first real support ..below there is the 16 - 17.50..
biggest support zone will be the high and
low volume
combination down in the 1311 - 1313.50 area from yesterday
as usual we will see what the
O/N
ranges finalize at and where our
pitbull
numbers fall
revising a key zone down to 20 - 21...not that it shoud matter too much but that is a better area..
Square of 9 numbers also fit in well with Bruce's support and resist..they are 1333 and 1315..with 1315 cleared 1333 should be hit in the next session or two....
I'm trying to hold for the minus 4....
this is runners and watching the segment count....pitbullers crushed it today..!...GOTTA GET THROUGH YESTERDAYS HIGHS...
that 29.5 area looked good for a short but unfortunately for me it came right before the 10m data releases, so i passed

good job bruce
thanks nick..they pushed out the plus 2.5 and look what the segment count was doing on the way up...nice structure
G-morning. In for a little while. Volume. IF we do not bounce here - these traders will push it down
Click image for original size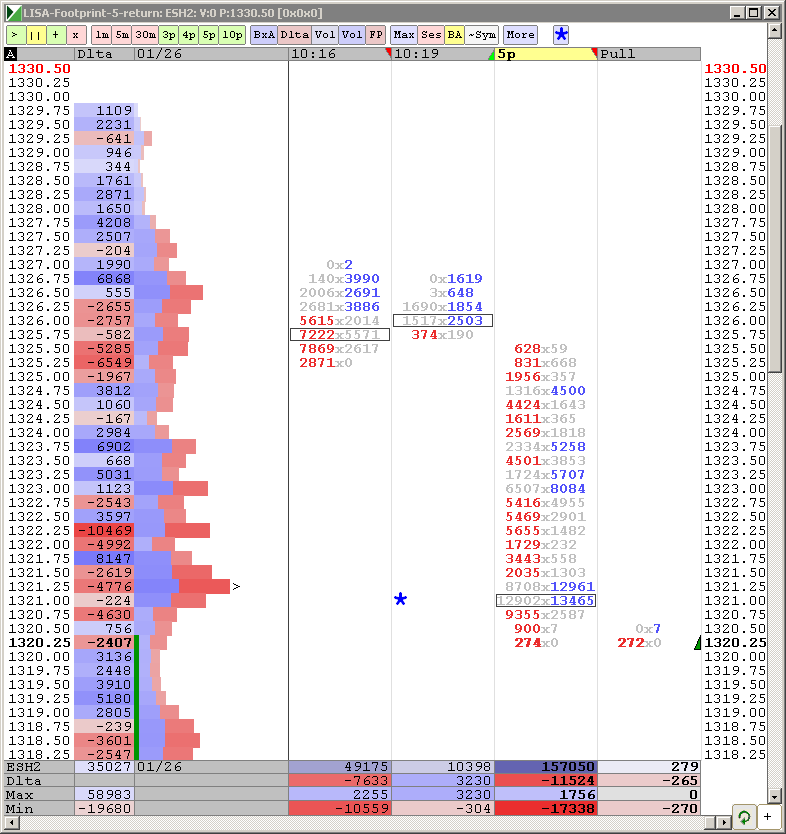 Bruce,
terrific on the 29-31 as potential resistance, but what made it resistance? what was it you were looking at?
yes..that and just the plain old bar charts that you can get from the site...I don't use this site specifically but I will look at it to confirm my data when needed