ES Wednesday 3-21-12
A bit different post to launch the
ES
Daily topic today. There are
SUPPORT/RESISTANCE
fee for services out ther that I've alluded to before. One had a promo online gig Tuesday night. They had a chart with just
S/R
lines drawn in cyan based on past chart price swings. Then, after describing how they incorporate multi-time frame
S/R
, Fib analysis, the variety of calculated pivot formulas, Ewave, Moving Averages,
Volume Profile
,
Market Profile
, and the KITCHEN SINK thrown in ... they showed the subsequent weighted statistical alalysis chart displaying their final and best way cool UBER
S/R
ZONES in thick Red lines. Here's a comparison of the initial chart ... and the proprietary high-end analysis chart. Ya gotta love this:
Click image for original size

I've got the before chart on the left with the after chart on the right. And, I drew Yellow lines across both that shows how much high-end statistical/multi-framed/20-types of analysis hones down the valuable and high-probability UBER ZONES for
S/R levels
/zones.
Notice anything interesting? They're the freaking same price levels except for one they "killed off" on the initial/left chart ... it wasn't a good line to begin with. So, ya can pay for this stuff or do your own ... easy peasy! And now,
MY
famous high intensity
S/R
MONKEY ZONES. Btw, they were derived from only the prior
S/R levels
I visually observed and drew in ... the same as the fee for service (left chart) from a vendor. I'm curious how similar the MONKEY ZONES line up with the vendorama's zones for Wednesday's trading levels. Anyway, hope it's helpful to some as a MAP for trading tomorrow.
Click image for original size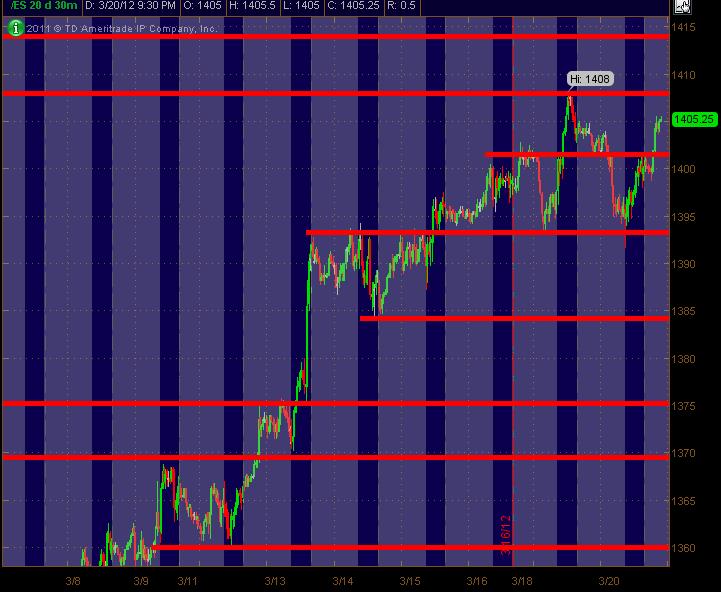 These are the official KICK ASS MONKEY ZONES!
I'm
MM
, and I approve this message.