ES Tues 9-25-12
Here's my Daily (continuous contract) chart where it shows a stair stepping upwards appearance on the chart. A number of days comprising sideways (resting?) action with a day or two that spikes out of it. Currently, it's in the sideways/consolidating phase. Lotta folks could say overbought on intermediate and even on short term
price action
. But, this is the current MODE of the market and, for now, would expect another spike type of move out of the area price is now inhabiting. The longer, the bigger magnitude likely (up or down) ... but the trend is UP.
Here's my visual of how I see the
ES
Daily.
Click image for original size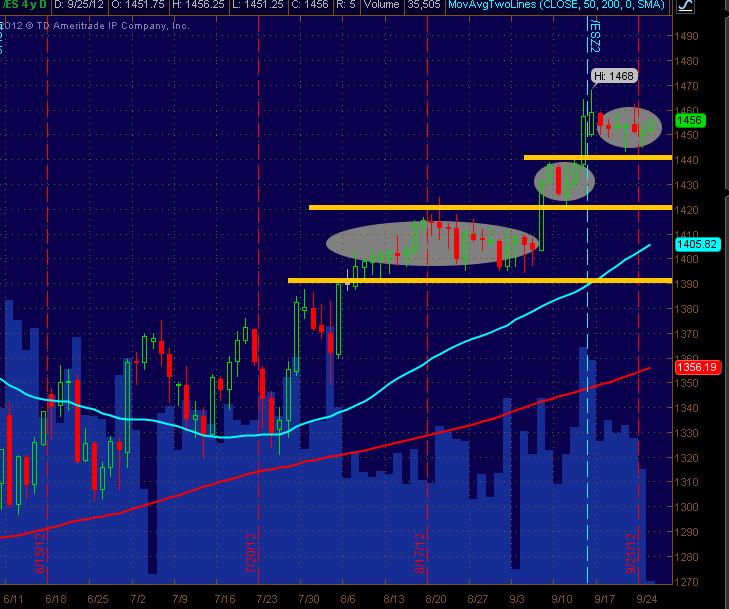 Yellow lines would be likely support levels if mkt moves down.
JUST TOSSING THIS OUT SINCE THE SITE HERE AIN'T HAD MUCH POSTINGS LATELY (Bruce and others ... y'all backsliding?!?)
The following chart is my typical MAP of
PASR
levels on the 30min
ES
.
Not sure if 31 is resistance or support, prices dancing on either side.
VWAP
and daily
POC
, I guess thats value for now.
@ 6pm edt open I am watching 1432.25 pivot (9/26)