ES 3-26-13
The
Va high
from yesterday falls right at the
POC
from the current
O/N session
- 1549.50 .. so that is the magnet....I prefer to try sells above the
O/N
high as close to 1551 -1553.50 as possible...that is the start of the
single prints
and the
IB
range from yesterdays trade
I only really like longs initiated below the
Low volume
and the
VA low
at the 1540 - 1541 area...
multiple reports at 10 a.m to be careful of..
the other magnet if we can get a good runner trade will be the time spent at 47.50 yesterday which is also the closing price..
be careful if you diddle in the middle today !! I think it pays to be more selective than usual
double red lines are the one minute opening range from Monday....see how market stopped there today so far.....point is to know where that one minute opening and your closing range is..
this went well with last weeks
RTH
high too...I don't think we are done up there but sure wish we would be
Click image for original size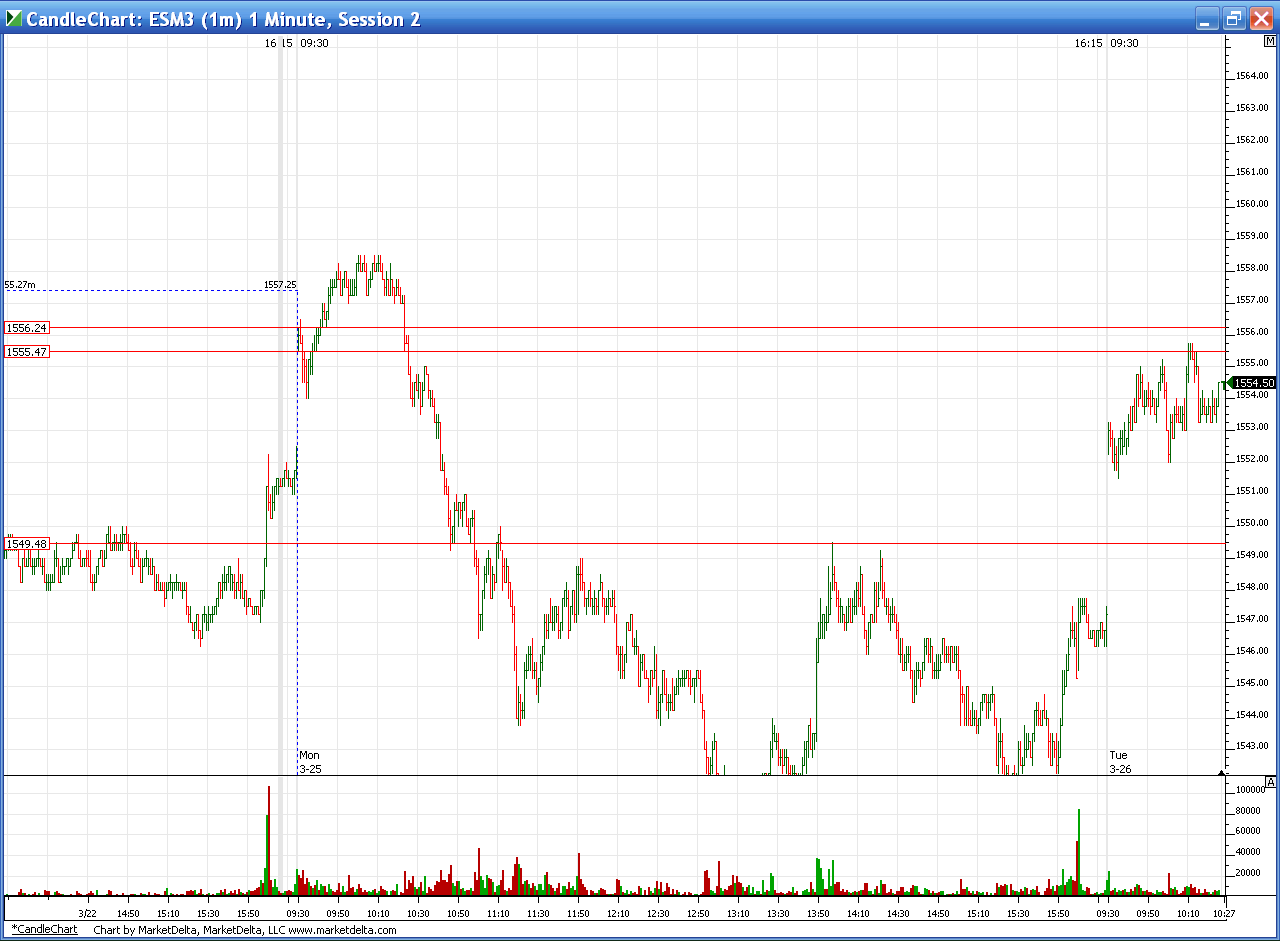 a challenging day for runners ......especially for runners. !..here are just some more thoughts and other reasons why I have those magnets where I do...biggest in concern is that the
low volume
single print
breakdown point from yesterday may have turned into good support...so all
fades
have been smaller up here for me
no
pitbull
window run yet today.....they still have some time if we are lucky
last weeks
POC
just printed and was suppose to be the first target earlier that failed to hit so I'm not gonna be a pig down here