ES 3-28-13
Here is how I see it...we need to wait to see where we open...basic plan is to sell above the 58 highs and use 56 as initial target then if lucky the bigger target of 53 - 54...
If we open and drop then I will try to buy the 53 - 54 first for the 56 retest and will also try to but the 49.75 - 51 area for the 53 - 54 retest..
additional sell point will be up at R1 of 1563 too..
lets see where we open and where the
pitbull
shows his ugly head
reports at 9:45 today !!
forgot to include this on the video...this is time for Mon - Wednesday...the key areas jump out better on here
Click image for original size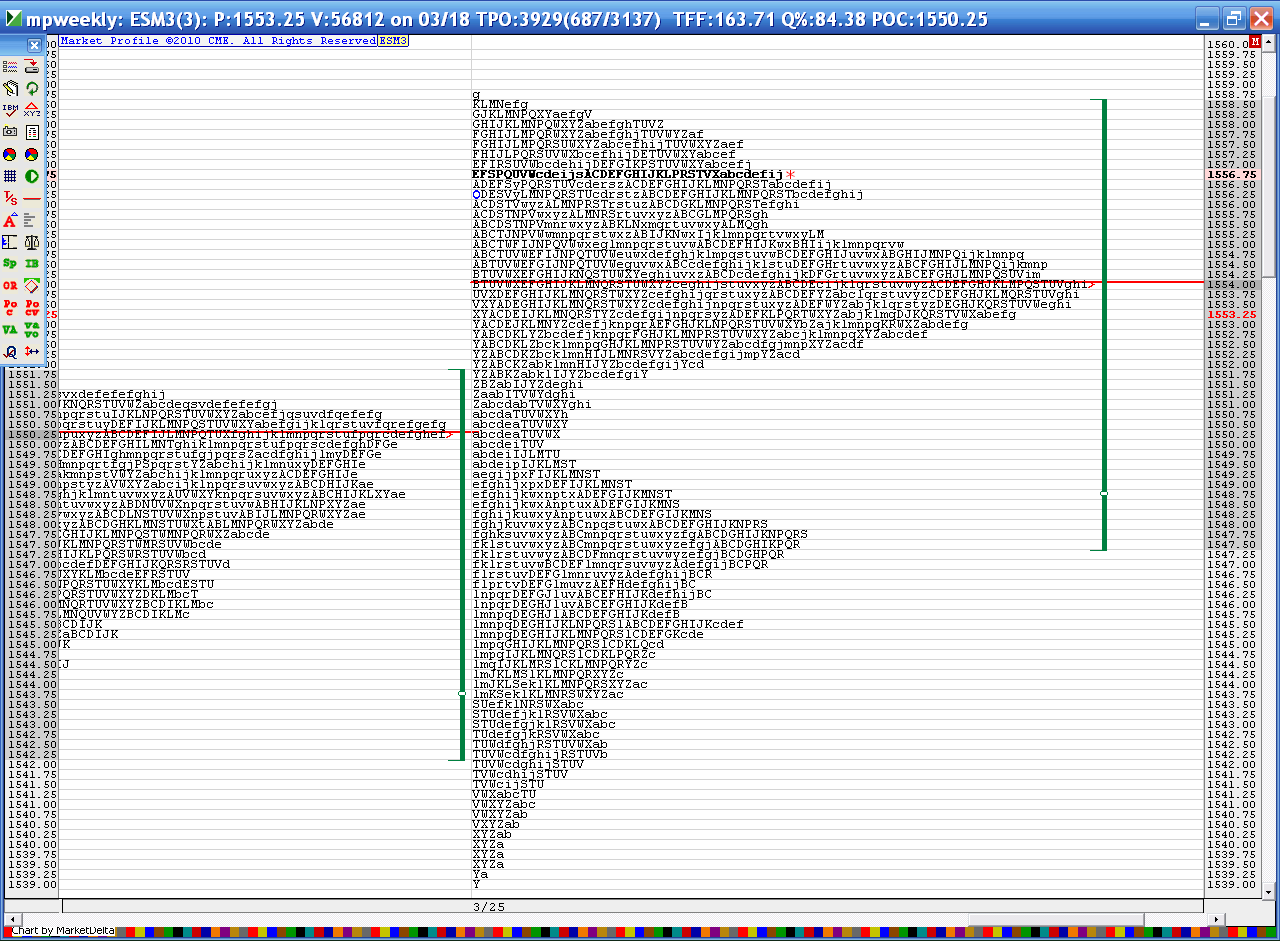 duck,
were you making an observation that you can see selling coming in at 62.50, or was that a declaration that you are selling at 62.50?
I like that idea Duck but probably gonna have to just watch this one...I wanted a bit higher above the 63 would be ideal to satisfy the
IB
breakout traders...and the R1 targets..
i was selling the 62.50 but didnt get fill..
I think I need a lesson in math..
IB
was 5 points...so 1.5 times the
IB
is 62 and then twice
IB
is 64.50
hope it keeps dropping for ya Duck..nice one
damn it Duck..ya gotta use market orders or else go back and see if if over the long run market orders would be better...see how many missed trades you have by using limits...perhaps it's not worth it..

sorry u missed it
bruce once again no fill on my order
ya bruce i got to do something about this..its happens alot to me..wish they would accept mit orders..
yeah..that sucks Duck...I feel for ya...singles still haven't filled in yet on the
Ib
breakout but I missed the short too and won't chase it
it's always frustrating when you have a good trade idea and target but just can't seem to find and entry or u just don't take the trade for some other mental reason
double
tpo
's on the highs exist....it would be cool if they run out that high into the 63 - 64.50 before those singles fill in ..
I'm making a note in my journal to have a separate chart so my software can calculate the 1.5 and 2 times the
IB
...reason I don't have it on current chart is that I don't like too many automated lines...
but the software does simple math much better than I can - !!
that's it for me that was the offical test for me.....as with many probabilities they are cool to know about but often very difficult to hold trades for..


I'm on daughter duty now and glad to be....I hope all enjoy the break from the markets and enjoy the holiday or whatever it is that you do this weekend !!