ES 5-3-13
The super secret chart from yesterdays day session.
87 - 88 and the 92.50 are the biggest numbers to watch. Report at 8:30 may change all this.
There is also a
low volume
area and
single print
at 85.75...so if we open in Value and drop down we have two key buy points. Or just snap a line at 86 - 88 and use that as a zone
Click image for original size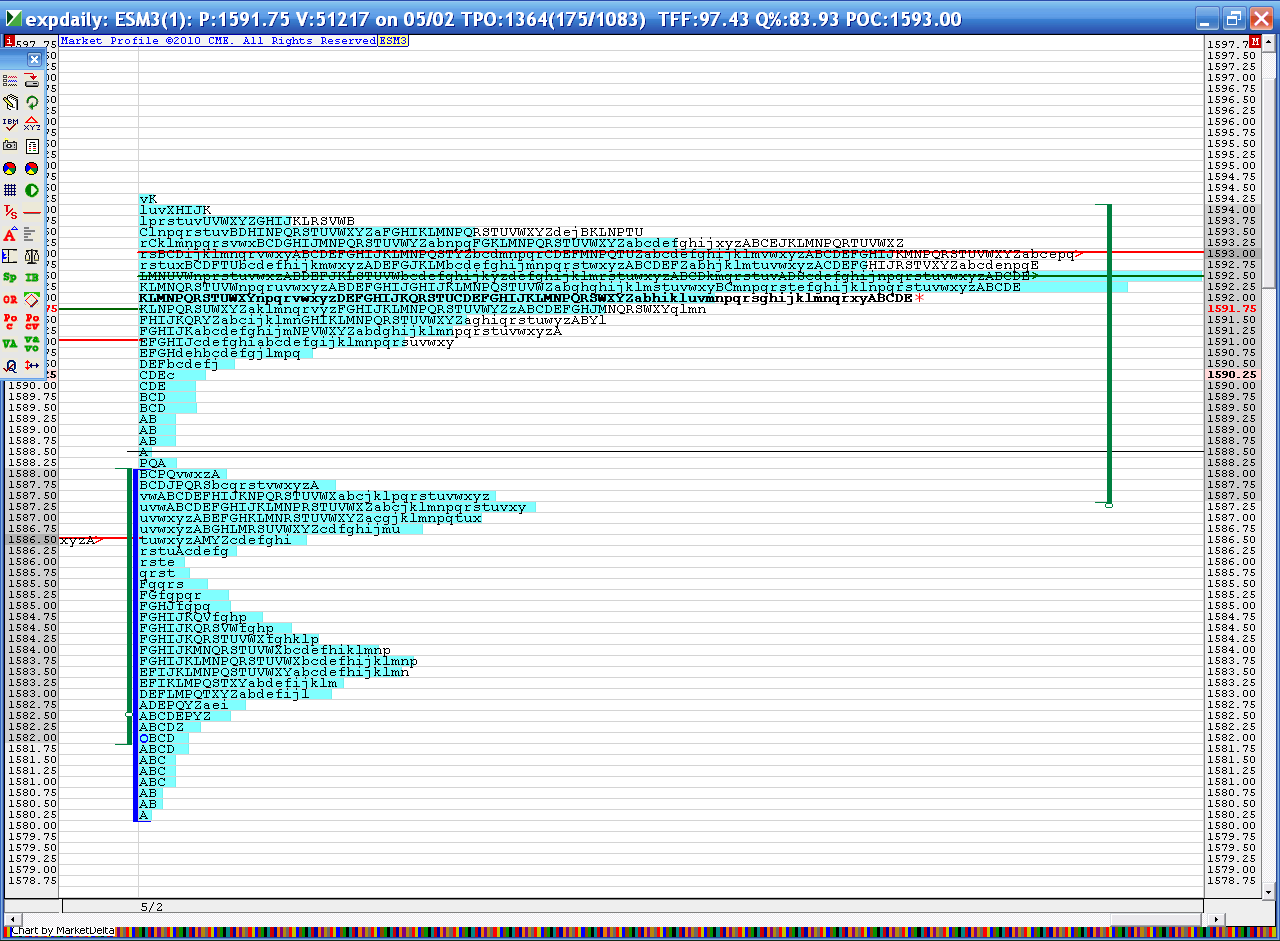 here is how the weekly looks so far..note the low / high volume combination at 87 - 88.25 this week..
Click image for original size
and here is traditional
MP
chart
Click image for original size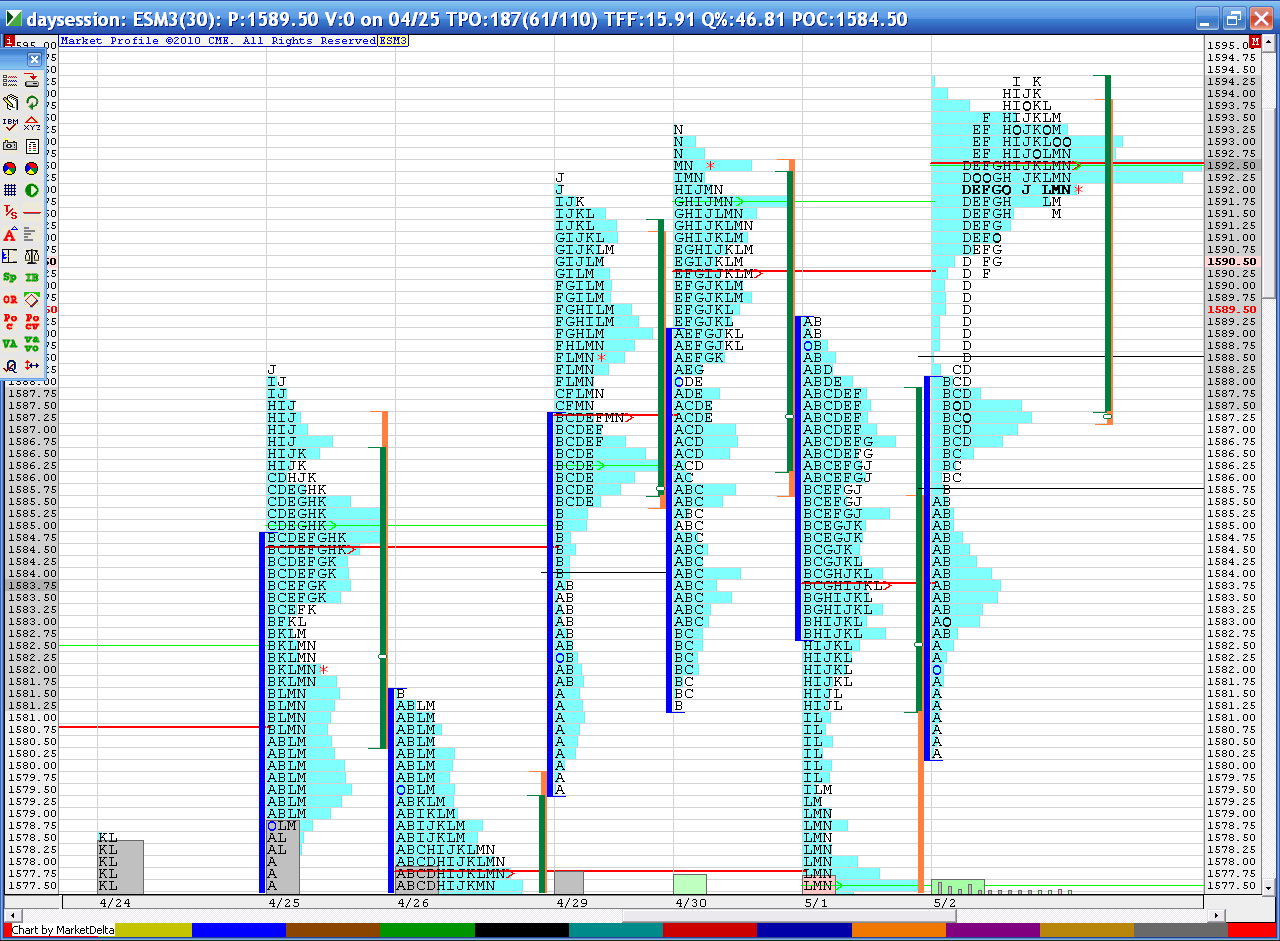 I like the concepts you and Thomas are talking about. The only thing that concerns me is that we have a poor high from Friday - Look at that double top in "C" and "D" periods...that doesn't show aggressive sellers. The other concern is that the Monthly R1 level comes in exactly at 1614.25 and look where Fridays high is.
Hopefully the overnight session will give us some clues.
Here is a quick look at that double top
Originally posted by aumadvisor

Just curious of everyone's thoughts, but in my mind the chart from Friday looks promising to set up an island pattern. We have a huge runup with high volume and rounds out on the top. If Sunday opens with a gap down I think we have a good chance of hitting 92.5 as early as mon, Tuesday at the latest. Bull and bear swings typically end with a sign of "excess" such as this. This week should be interesting.

Click image for original size