ES Wednesday 9-11-13
Heres how I see it so far...will come up with a plan closer to the open...and lets not forget those who died in the 9-11-01 massacre

Thanks for the video Bruce. Certainly an ugly picture painted yesterday. Here are the levels I'm watching. Simply derived from a 30 minute chart with
support/resistance
levels defined by my assesment of LNMs and closely associated swing hi/los.
ON Hi 84.00
YD double low 76.75
LVM 68.25
LVM 60.25
LVM 56.00
Click image for original size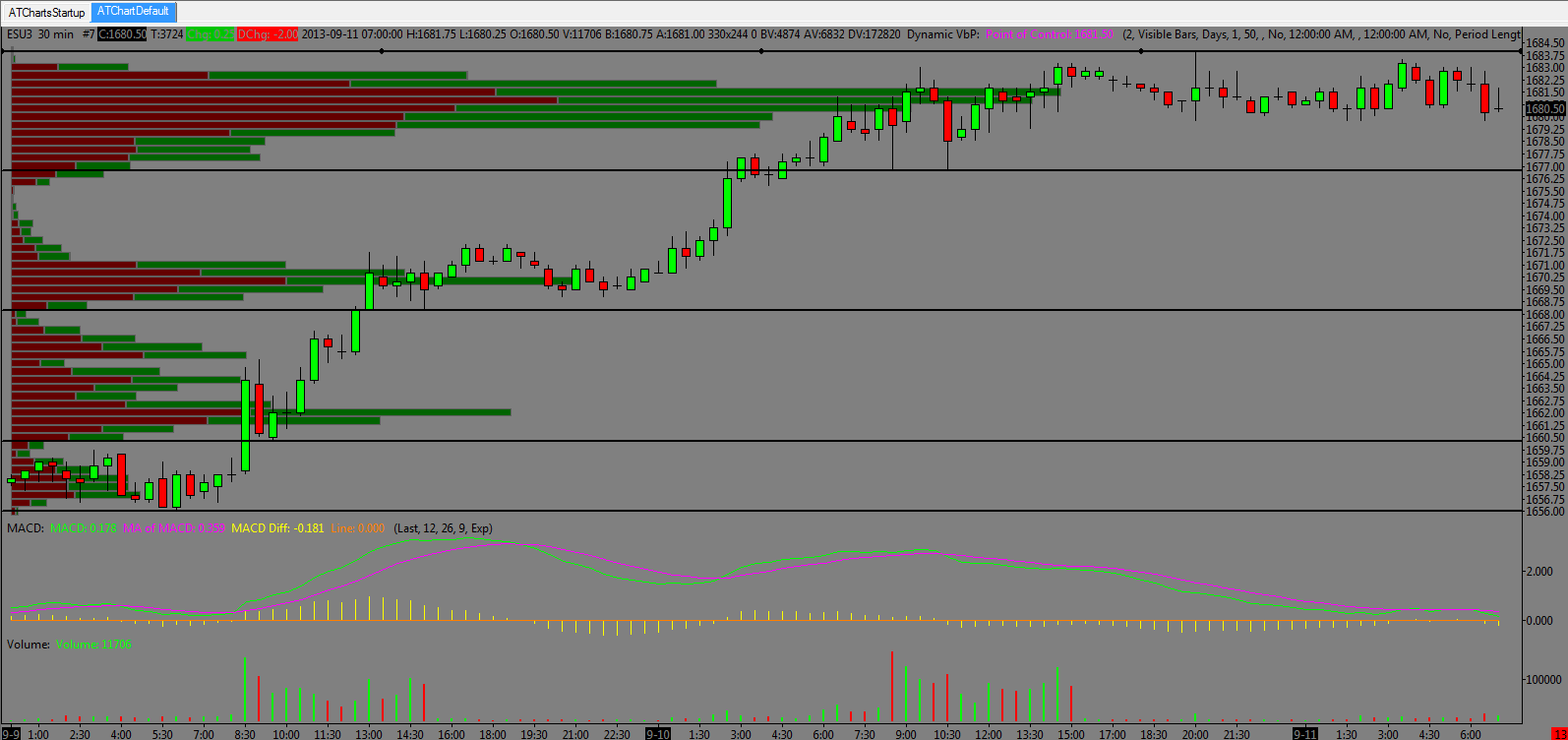 very high odds we will see 81.75 today in
rTH
so I am long at 80.25........only a 1 % chance it doesn't print in
RTH
the scary part is that yesterday was a super low range day but after 3 days of a rally I don't expect a big trend again...it seems like a good probability to work with today ...If we start making new lows I will have to revise the target on my probability trade
It is much safer to try this idea in
RTH
under the 78-79 area..
watch where the On midpoint falls and get out in front of that by a tic or two .
added at 79.50...same target...smalll untill day session opens
81.25 is targe.t..revision
coming all out....filled at 81.50 ...no trades until we break an On high or low now...so waiting
Nothing for me until above 84 or below 77
very find trade Bruce. Too quick for me
I think today may be a good day to see where we are right before the 10 am report hits and then expect a possible return to that price.......so now I am not only waiting until after 10 but need one of those On extremes to get cleared...I prefer to see the highs run out first...I think we have a better chance to get sells that work in the 84.50 and then up above 87.50 then we do to have our longs work
fading a run down is a much harder trade because that puts us BELOW the
gap
days low too once the report hits..
thanks
RB
......I agree it was quick..today was a day you really had to be in from the
O/N session
to make it worth the try......I had to try with only a 1% chance of that area not trading..........but still we can lose a lot of money the 1% of the time it doesn't work...so always best to go lighter in
O/N
trades.......also another reason to come all out at the target and not try to hold anything
Originally posted by rburns

very find trade Bruce. Too quick for me

thanks Bruce, that was very helpful. I understand what that means now...