ES Tuesday 10-22-13
currently there is a
single print
in the overnight at the selling tail extreme of YD day session...noticed after i finished the video...so if you take
fades
then watch for the retest of 42 as a target here in the
O/N session
,,,,
here is todays video
here is what I mean about
single print
..just made it quick..go get em !!
going in light at 44.25...just above the
rat
number.......not being aggressive as they have that report as bullish and they could push to 1750 if the buyers step up on the open
double top in
O/N
made me exit before day session opened...trying again above On highs for 43.50.....trying from 45.50...ledge at 43.50...look at one minute
Heres a look at how i see the upside numbers....tried to sell just in front of equality at 1746.25 but no fill. the best short would be the 1750.25-51.50 area, however.
Click image for original size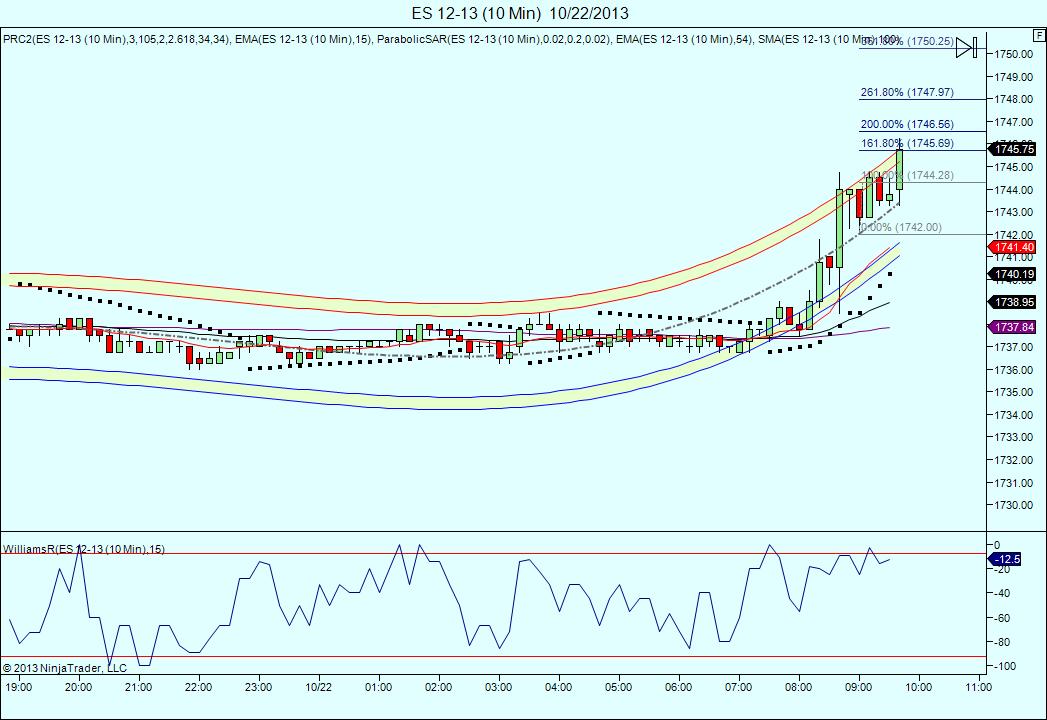 using 43.75 as the target even though I thinkk that ledge will still get run one tic below that...just to be safe
really stinks of manipulation on this open...I got stopped at 45.75...will try again hopefully above those current highs
I'm waiting until I see 45 print again...if it even does...or else I will try up towards 1749
oh man...look at that reaction off the
single print
and yesterdays selling tail...see post one from today or the videos for reference........and with all that babble, I missed any try at the longs.......this is just too funny...but what a reaction....a real thing of beauty