ES Friday 10-25-13
Two videos today...one showing the Automatic Line Generator Method...or affectionately know as the A.L.G.M.... Ha ! .second video covers the profile to just confirm the areas and the daily bar





49 my best fill...holding only one now for 46.25 or else 50.75 stops me out
Bruce I will try not to swell your head too big but I have traded on the floor of the AMEX for over 20 yrs. You are one of the best traders I have seen. But what makes you the best is your willingness to come here most days and teach. Thanks
Thanks Rburns...appreciate the comments.....it isn't all that selfless though......every time I type or make a video it also helps me BURN things into my brain that much more....so it's a win/win .......in my normal life I am a humble guy and somewhat reserved at times....so the market is great place for me to let out aggression and be more assertive....LOL!
the 48 - 49 zone is too strong for my shorts...nothing working...sure seems like they are trying to base it again to move higher..and so far two tries outside the
IB
lows that failed to push lower........gotta run...hope all do well from here and have a great weekend
Thanks, Bruce. Have a great weekend!
they caught my last piece at 51.25....that's it for me for today....good luck
isn't that interesting and cool how they brought it back to the other line...the 51.25......sorry you got stopped Nick ( I did too and only slightly lowre) but we had a good run down
nick can you explain how you u use your indicators in the lower panels...?
Originally posted by NickP

here's what i am seeing

this looks poised for a breakout after nq keeps making all time highs...will be extra careful given taht it is friday and they proly want thte new all time high headlines on the 7 o' clock news !




Click image for original size



a look at how the lines did - you watched those be drawn this morning on the video....not perfect but pretty darn good...ok, a bit of gloating on my part....I didn't trade after 11 today...but just thought I'd post this as we get close to the 4pm cash close
Click image for original size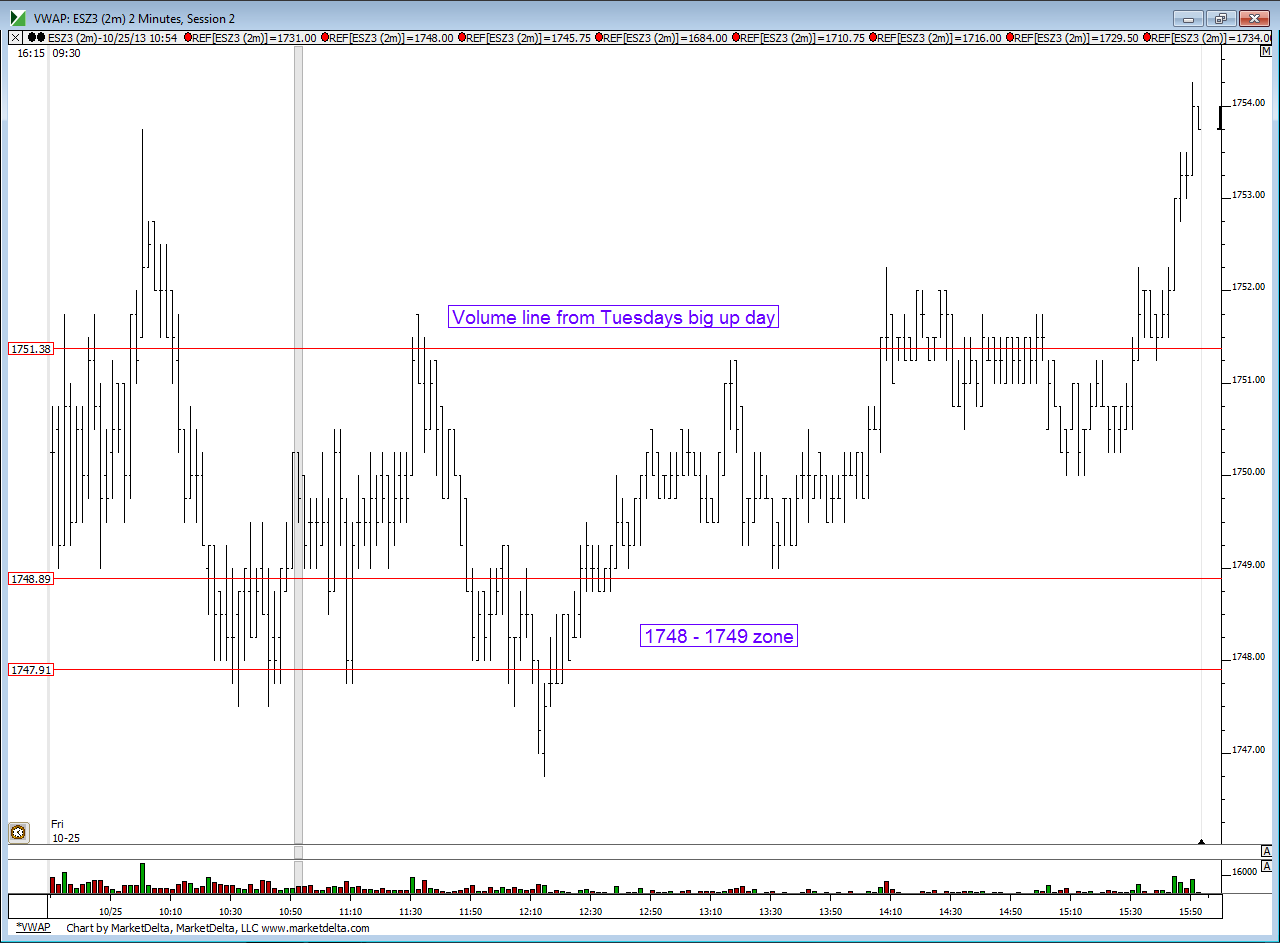 i don't bruce....they are there because i have it on all my charts (just simple
macd
and
rsi
indicators) but i just don't pay attention to them...sorry
Originally posted by BruceM

nick can you explain how you u use your indicators in the lower panels...?

Originally posted by NickP

here's what i am seeing

this looks poised for a breakout after nq keeps making all time highs...will be extra careful given taht it is friday and they proly want thte new all time high headlines on the 7 o' clock news !




Click image for original size