ES Tuesday 2/25/14
Good morning. I'm still looking at that 4600 number as a critical bull/bear line this morning. We tested it a couple of times
O/N
and got pushed back. I also have a t pivot right at that number and the
VAL
from yesterday is just below at 4500. So we either saw a spike above value and we have reentered the range or they will try again to push above. Will we open in value or not?? We are flirting with that now 9:08 est. Good luck all.
thanks for kicking us off Bkay...and great work yesterday...
here's what I have...yesterday is sloppy and I have an obsession with the On midpoint ..wherever that falls today as a target
Click image for original size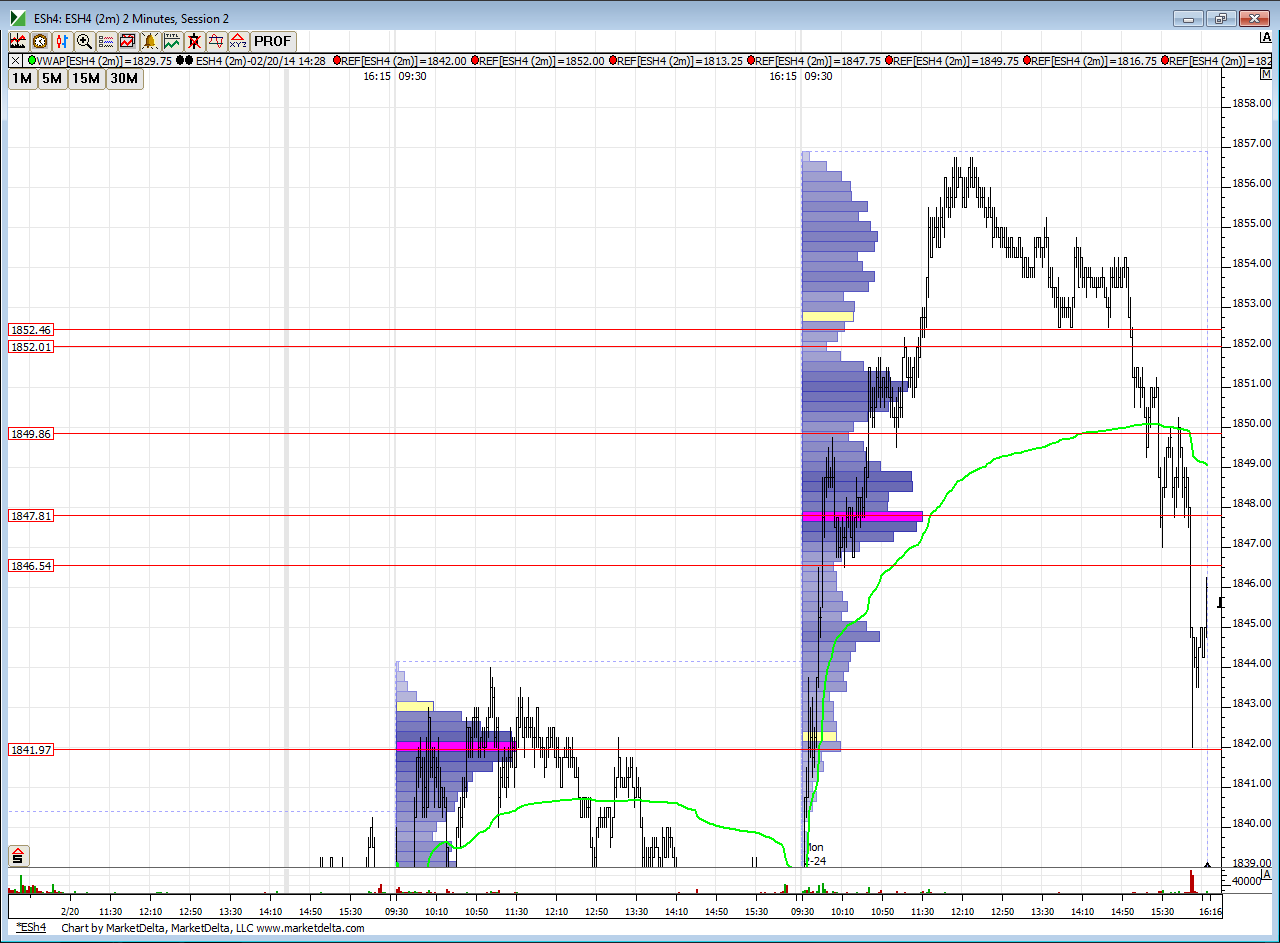 and a video with some babble about context etc
as it stands now I am trading for a retest of 43.75..and will try small shorts at 9:15.....better trades will be in day session but will try off of 45.50 now
Thanks Bruce. I too would say I'm leaning bearish today. Considering we made that move up through 50 and then had the weak close below it. I guess we'll see how it plays out.
Also for anyone watching, Consumer Confidence at 10:00 am est, just be careful trading around the report.
ideal first sells in
RTh
will come between 46.25 and 47.75......that 1.5 range is my first good spot in
RTH
..
will use 44 as ultimate target but will try to get 2.5 points off the high if we r lucky
best fill is On midpoint.. a beauty !!
Got your mid point test, way to go!
Good call to not take longs!
I like this break of 40 but too close to reports for me
I refreshed my data and there is no double top at the highs...just an FYI if somebody was trying for that high