ES Thursday 2-27-14
some context first... a look at how this week is unfolding....basically same as context chart we have been using
Click image for original size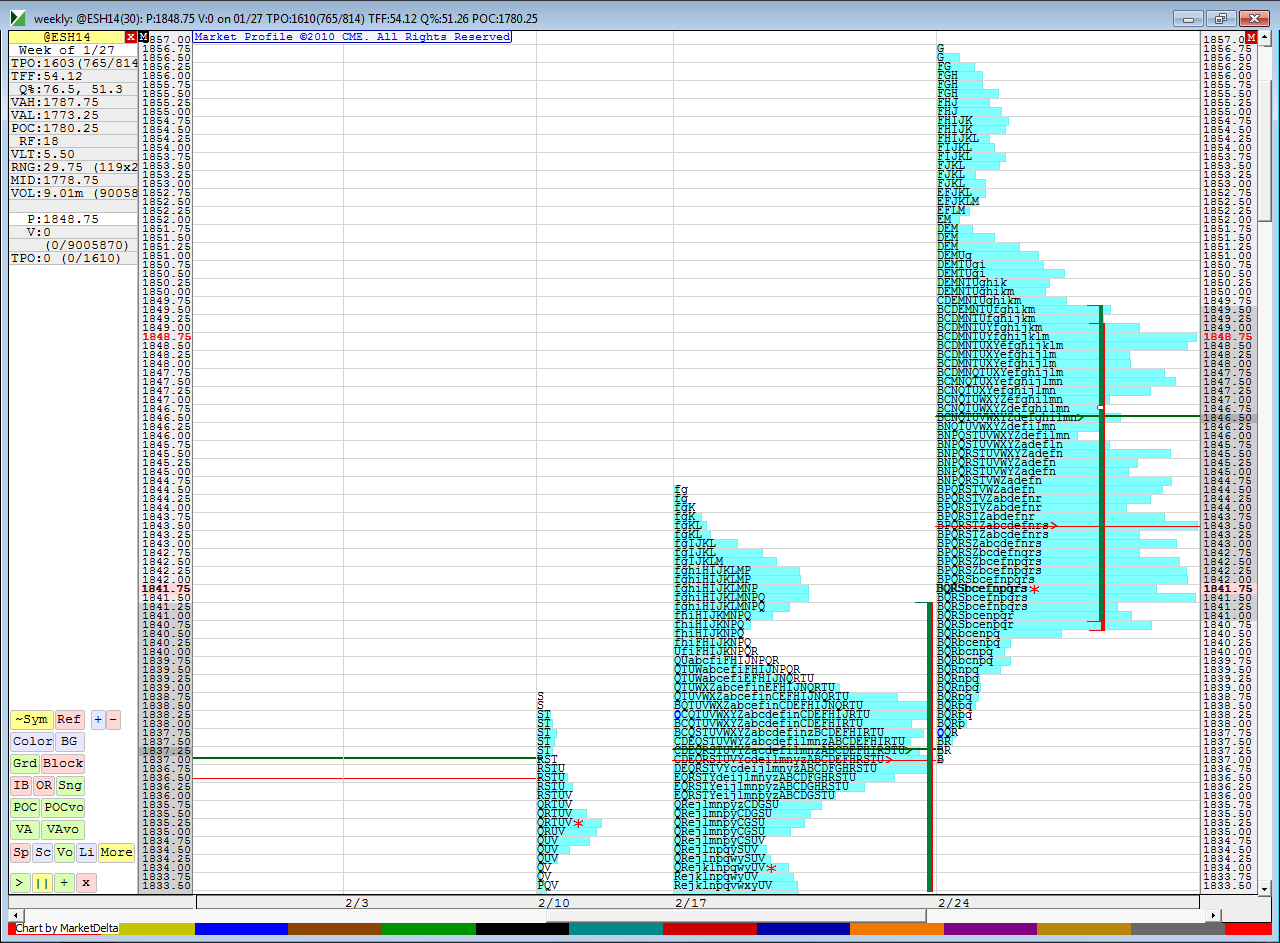 next we look at Wednesday double distribution day.....note the two separate bell curves with an
LVN
in the middle at 1844.75...where is last weeks high ??? ok..u get it
Click image for original size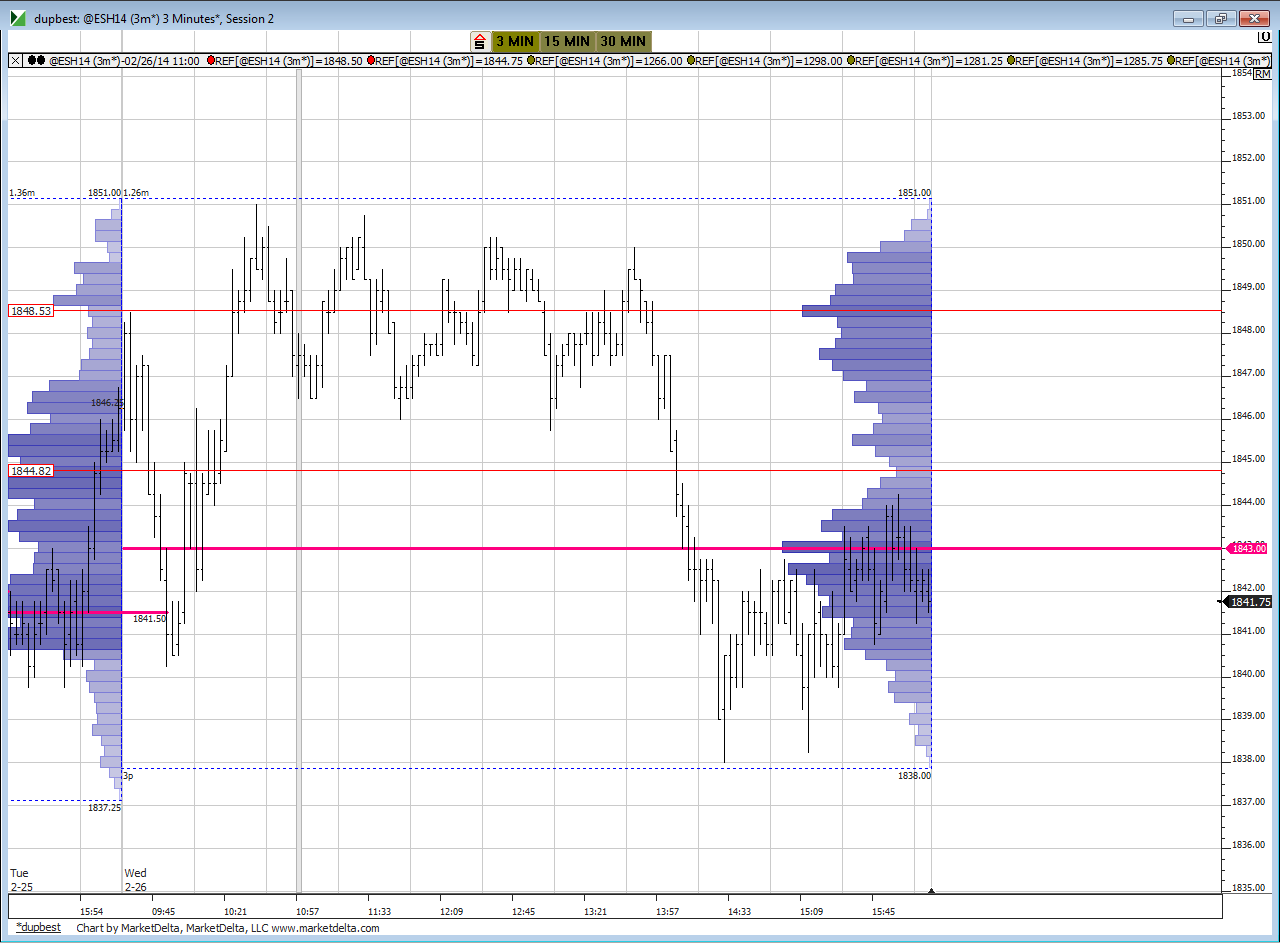 still no test of last weeks close ..an 85 % probability...so that 44.75 becomes real important as we go into the last two days of trade
8:30 reports tomorrow morning so won't even attempt to formulate a plan yet until after those hit the market....
This 40-45 area is so cluttered I can't see anything. I think I will stand by until we see 38(
RTH
low) or 47(ON high).
we hit into last weeks close overnight but that wouldn't count as per our statistic.........I'm refining my zones and a lot of this will depend on where we open but I am using 43- 45 as my first resistance zone...but we also have numbers at 46 - 48.50......so it may get tricky ...hoping it doesn't...this is assuming we will open under these two zones........as support I have 37 - 38 as thee critical area but one other area is 40.50.......not sure where we will open so I don't know about that 40.50 yet.....then below will be 32.50 - 34....
gap
fill and swing low area
as a fader you should be more cautious as we have had two days that were inside to Mondays range and Wednesday was inside Tuesday...so we may be tightly wound up and poised to trend in
RTH
...we will be opening under all the volume and time that has built up so far this week so I plan to more aggressive on shorts and less aggressive on longs...overall more cautious on all trades though...uncertain about that 40.50 still...here is how
O/N
has shaped up against just yesterdays
RTH
session
Click image for original size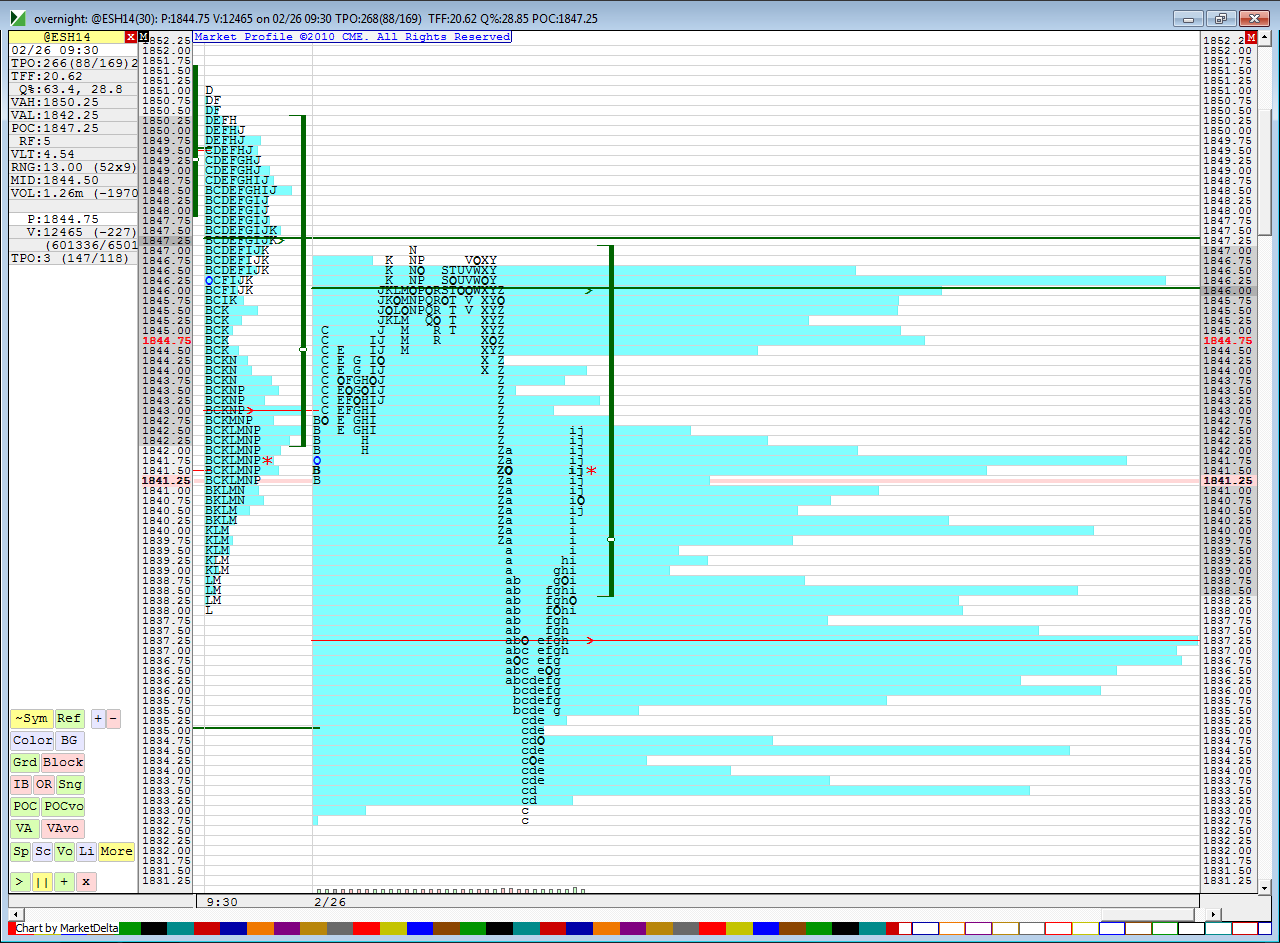 if the first one minute bar tests 40.50 and closes on the high then I will try to buy that high break as long as we haven't traded above 43 yet ( if we get a big one minute bar into 43 then I won't try it)..otherwise I would like to try the buys at 37 - 38 and use that 40.50 as a magnet......other plan is that we rally up quickly into 44.75 and look for sells in the first zone mentioned above and try to use 43 as a target..overnight
vpoc
just shifted up into 40.25 so that is telling us something about that number
real aggressive if you take that one minute high breakout...so close to the 43 target......keep it small if ya do it...
taking all off at 44.75..we are in the the
LVn
from yesterday....will look for shorts in here....hard part is that opening range low held and also On
vpoc
...so this may be tuff
s 44.50 and small..will take mulytiple tries
gheesh..only trying to target 43 and they won't give it to me yet
cool....so we are treating yesterday as two separate days....we trade into the
LVN
above and came back to test the middle at 43....we really can't ask for more
not holding any runners now
took last off at 48.25...made us work 15 minutes xtra today but it payed off........a great example of how probabilities can hurt and help in trading...for me they seem to hurt more than help ...like trying to get yesterdays lows...but we did use it to get the
O/N
high....so a mixed review of probabilities for me today