ES Wednesday 1-7-15
here's how I marked up my chart....Blue lines are
Va Highs
and lows....will confirm in the morning with Overnight action...
FOMC
today
Click image for original size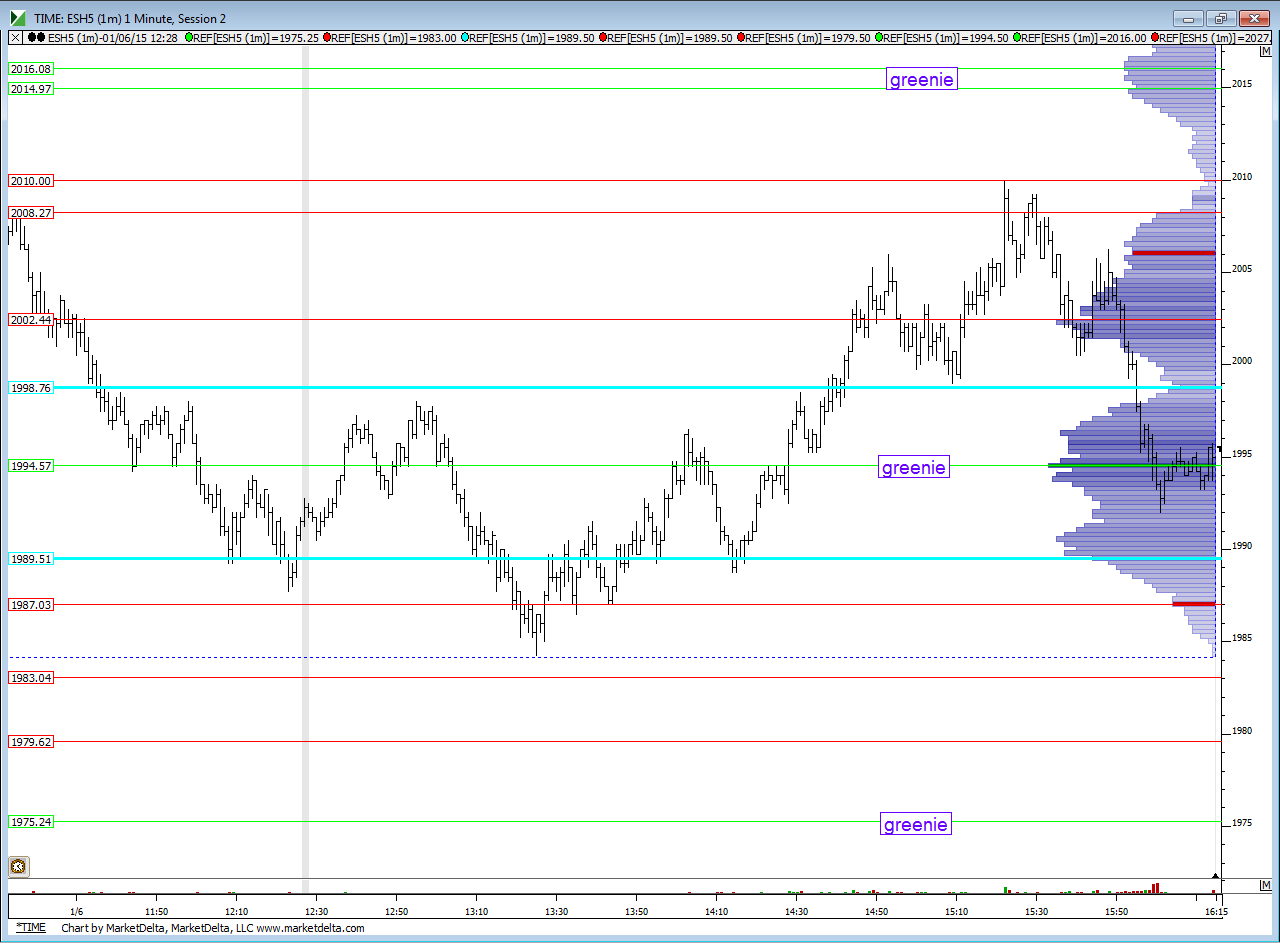 UPDATE :here is how the overnight has played out against our zones.....two greenies on the chart and they will print at least one today ...so Greenies/Volume at 1994.50- 96 and also at 2014- 2015....sure seems like the 2008.50 - 2010 will the deciding factor as to which one will print today....also watch that 2002.50- 2004 as that was a key line and On midpoint rests there as I type
Click image for original size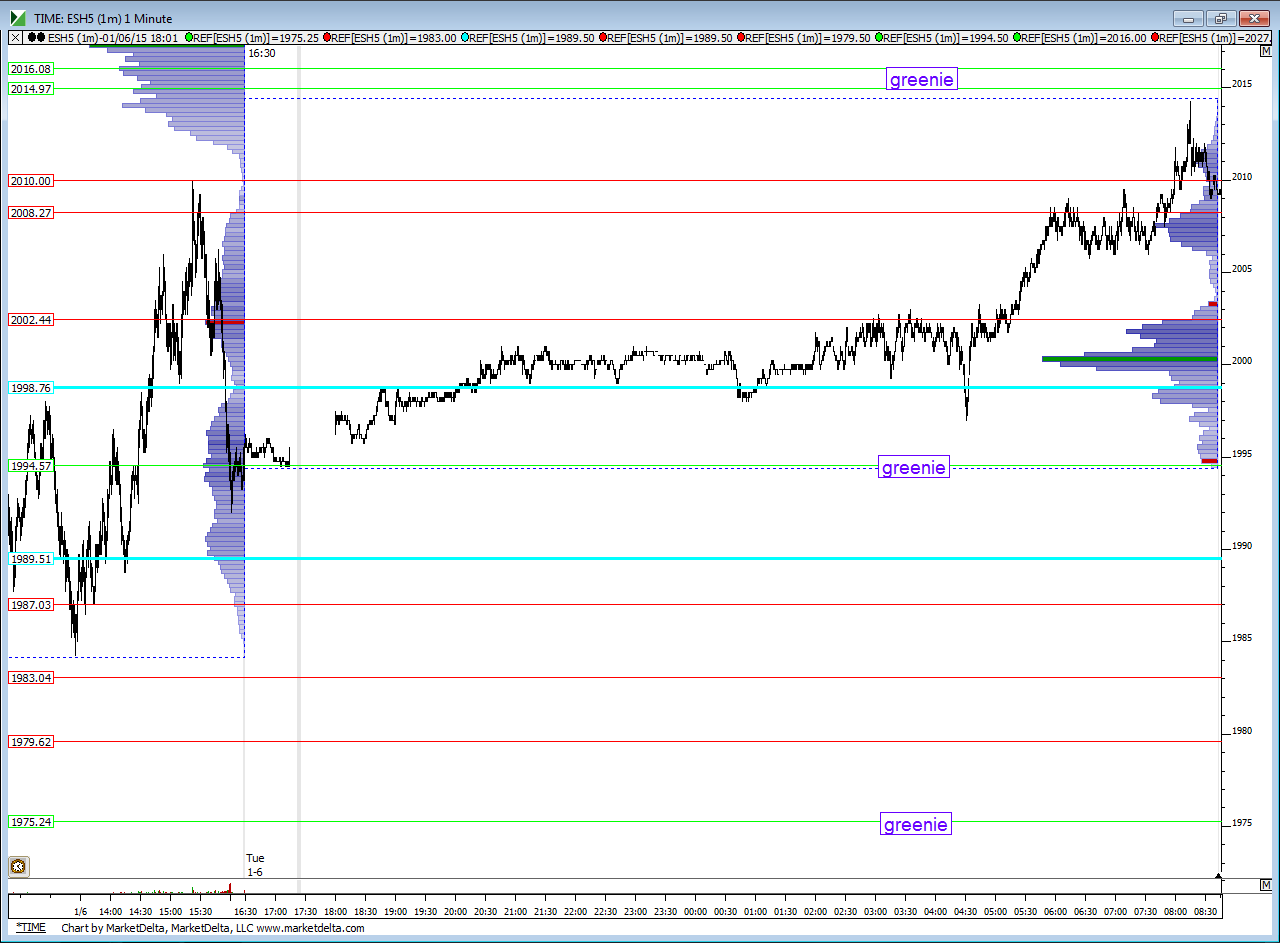 the
pitbull
had given us a clue. opened at 10.25, hit the -2.5 number and came back to open and then hit the +2.5 number
the current high at 13.5 is poor so i expect that to be taken out
isn't the overnight mid point 2004.25?

Originally posted by duck

newkid thanks for 30 vpoc info.. i think you came onto something here.

Credit goes to Bruce. He is the one who brought it up. I just did some number crunching.
too bad my dumb self did not take the short from the zone i had marked off at 16-17, inspite of the pause, using the 30-min
VPOC
as a target.
But another lesson learned: Take the trades you say you should take.
ok there your test. now lets see if they hit the overnight mid point.
Yup, they sure got that area real fast. I guess that was all the pent up frustration from lack of action post
fomc
!