ES Thursday 3-19-15
Good reasoning, I don't use the 30M too much except for pre trading prep. I might have shorted a little higher than 83.25. Perhaps around 84.50 to see if the low of the B candle would be resistance with a stop around 87-87.25. trade is definitely wrong there. A little refinement and you will be able to stay for longer targets if that is the style you seek.
The bustout of that low is definitely more my style. Speedy in/out and done.
Originally posted by NewKid

Mike, 83.25 was a fairly important level for me because it was the December high. This was confirmed by the pull back to that level YD (on a 30-min profile). so i figured that if the bulls want to stay in control, they would want to keep things north of it. In the first 30-mins they broke through it to the downside to 81.25 but came right back up. so the bulls defended it. The same thing happened in the third 30 min period where they went through it and came back up. now they left a poor low at 81.25 which had a high probability of getting taken out. so i was looking for a place to get short and i figured 83.25 was a good place to enter. it came within 1 tick of 81.25 again but rallied. in reality, this made the low at 81.25 even weaker so i should have stuck with my trade. and they finally took it out. my entry was around 11.05 ET

good point. another potential location was the mid-pt /
VPOC
around 85.5 but i was not sure if we would come back up that much. i should have theoretically added instead of moving my stop loss up. again, it was pure fear which i need to overcome.
good point about the low of the second 30 min bar providing resistance. i missed that one. i too like the breakout trade when it happens and am trying to get there as well. i would have left runners for it
Click image for original size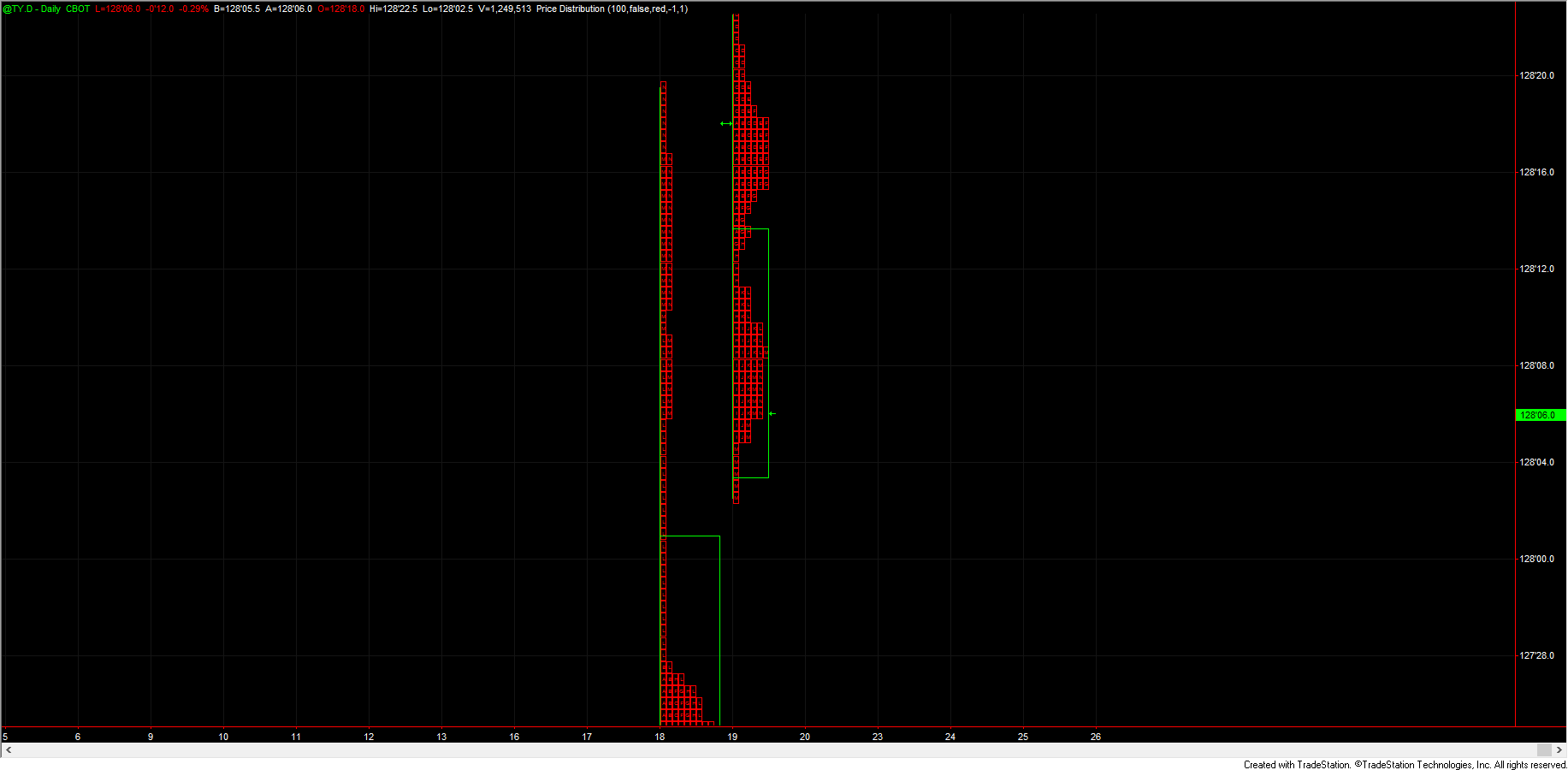 Heres a
mp
chart of the 10yrs. Just wanted to show some analysis of what I was trading today. you can see that the I.b. in the notes (first 40min, not 60like es) traded into yesterdays range and then broke into yesterdays range, on the lower side of balance and since we opened in range after a large day yesterday (
rth
) no double sided extensions where expected. A couple very nice 15tick shorts presented themselves.
Click image for original size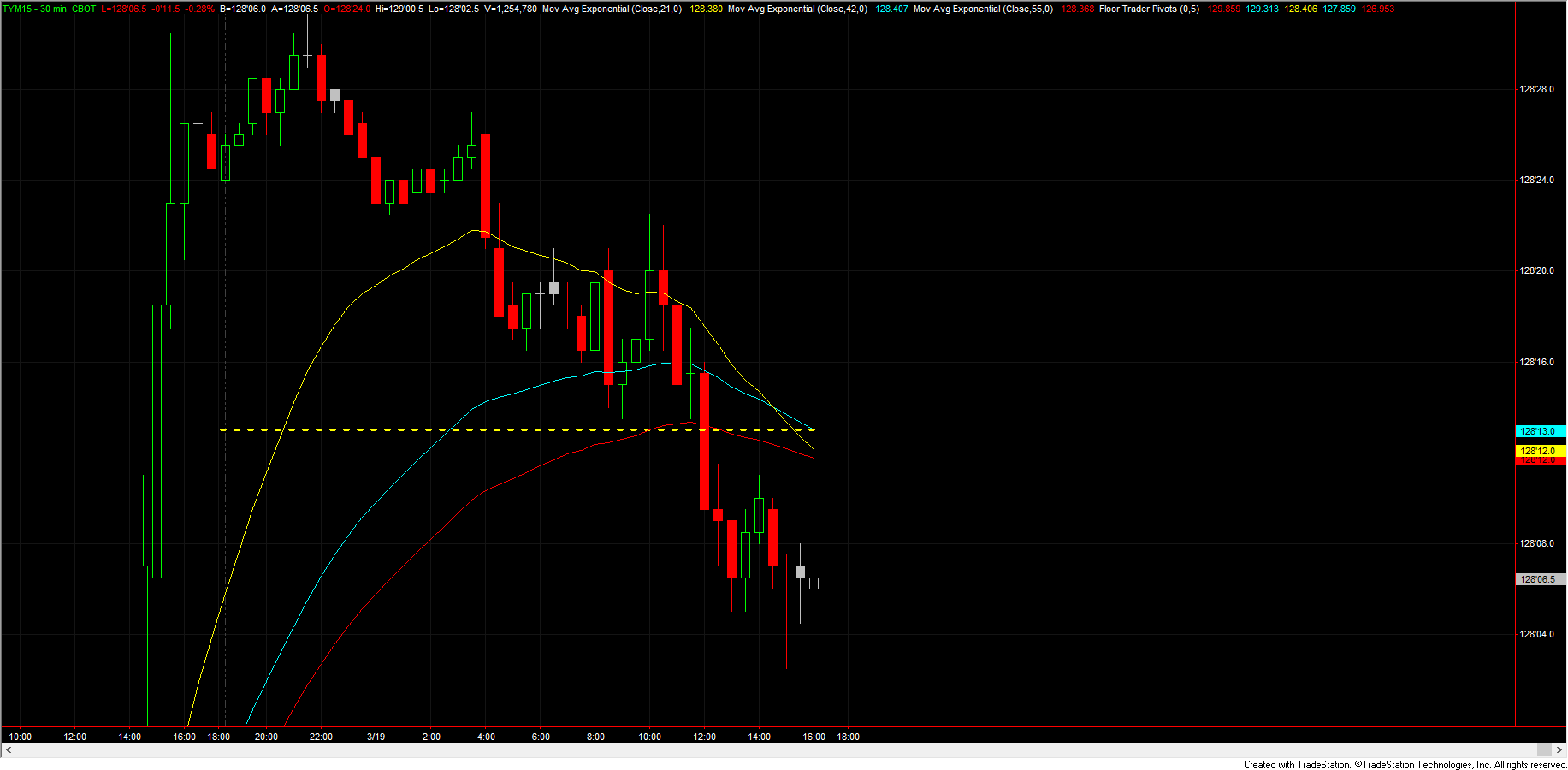 And heres the 30min view. Noticed how we originally bounced of the yellow line, and the next test saw a break below, and a break below the major E.M.A.s saw fast stop ripping and acceptance of the new prices.
*so double sided extensions where expected