ES Tuesday 8-18-15
Good morning to all. We continue being in the larger trading range but broke out of the 2-day balance to the upside. As noted in the comments YD, the market attempted to break out to the downside, did not quite get there, and instead broke out to the upside. We came to within 1
tick
of last week's (and 8/10's) poor high making that high more poor. So we should expect that to be cleaned up at some point. The stopping point YD at the high was very mechanical. Today we see if the market can get to 2104.75 and close above it or if we fall back into the larger trading range.
Greenies (past naked developing VPOCs): 2051.5, 2053.75, 2097.25, 2104.25, 2112.75, 2118.75 and 2123.5
Click image for original size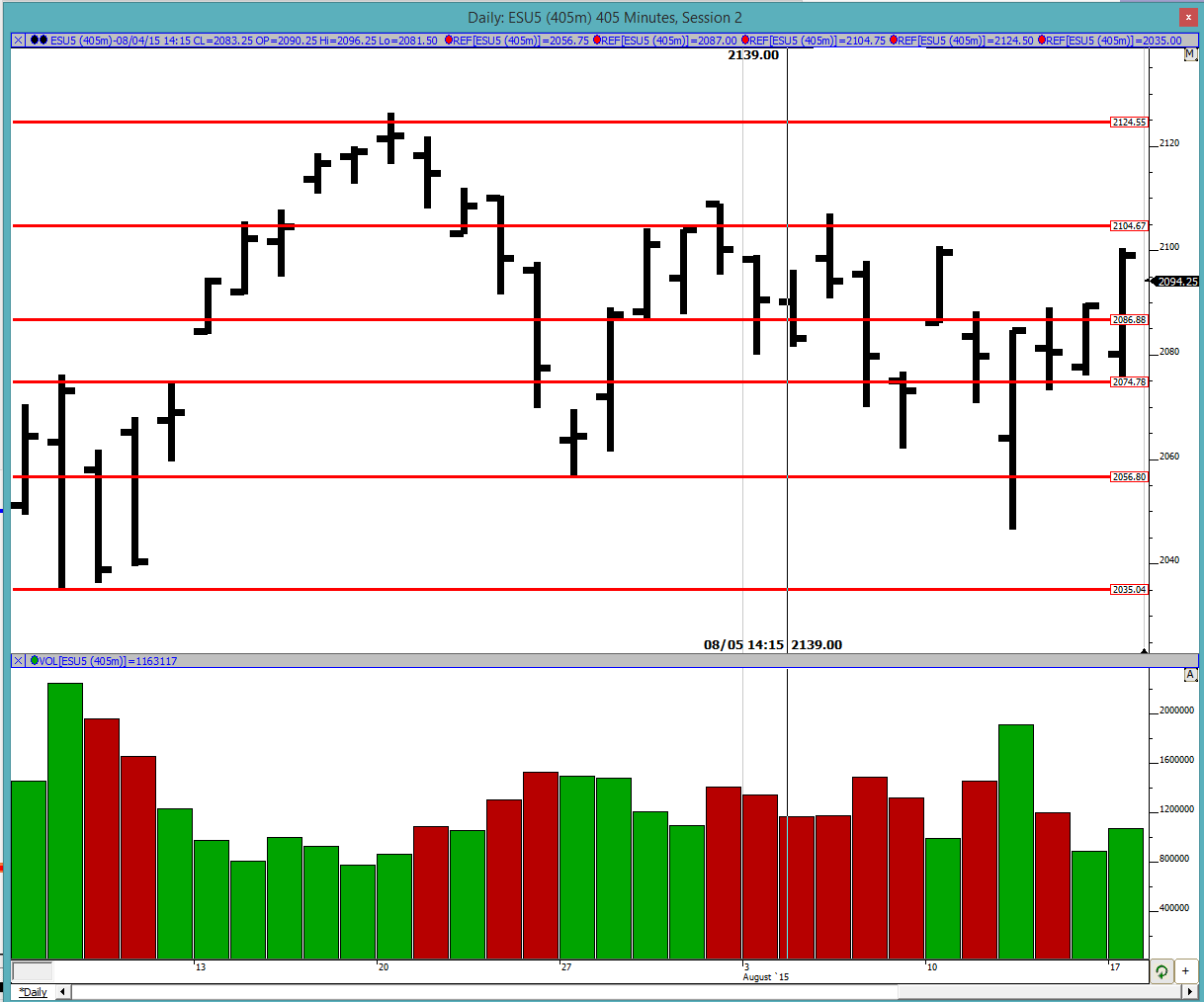 Profile: As alluded to in the comments YD, the profile was very stretched out. I count 5 distributions which is just very ugly. For those unfamiliar with the terminology, a distribution is separated by
single prints
. Therefore we expect these to be cleaned up over time. In the picture we can also see how YD's high coincides with the poor high from 8/10 so expect that to be repaired at some point as well. For continuation to the upside we would need to stay above the previous 2-day balance area high of 2089.75 as well. Look for some back and forth action before tomorrow's Fed meeting minutes.
Click image for original size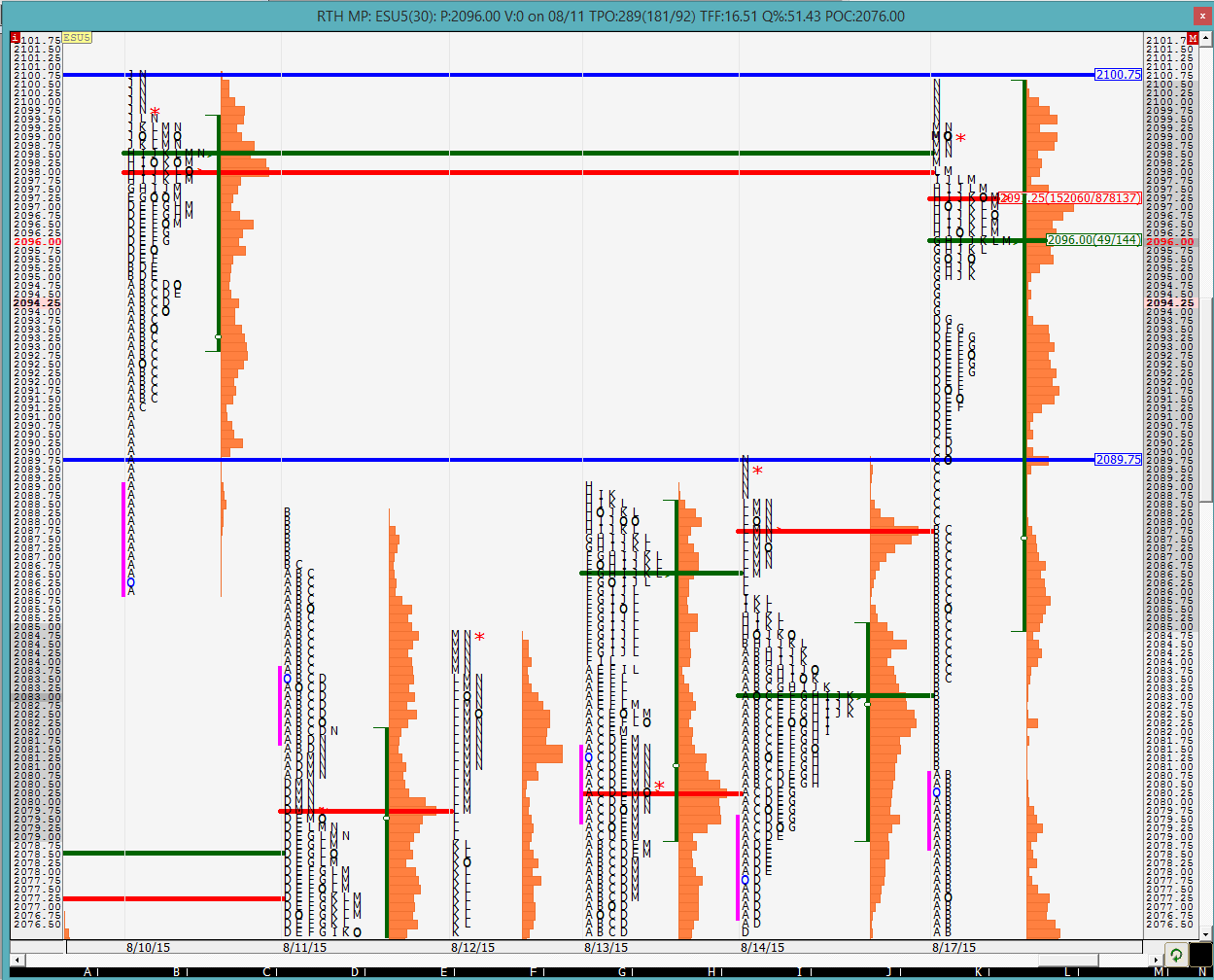 On the
split
profile we can see that 2095 was the pull back low in H, J and K periods so that is an important line in the sand in addition to the levels mentioned earlier. 2089.75 continues to be marked. The
VPOC
and
POC
were on the upper end of YD.
Click image for original size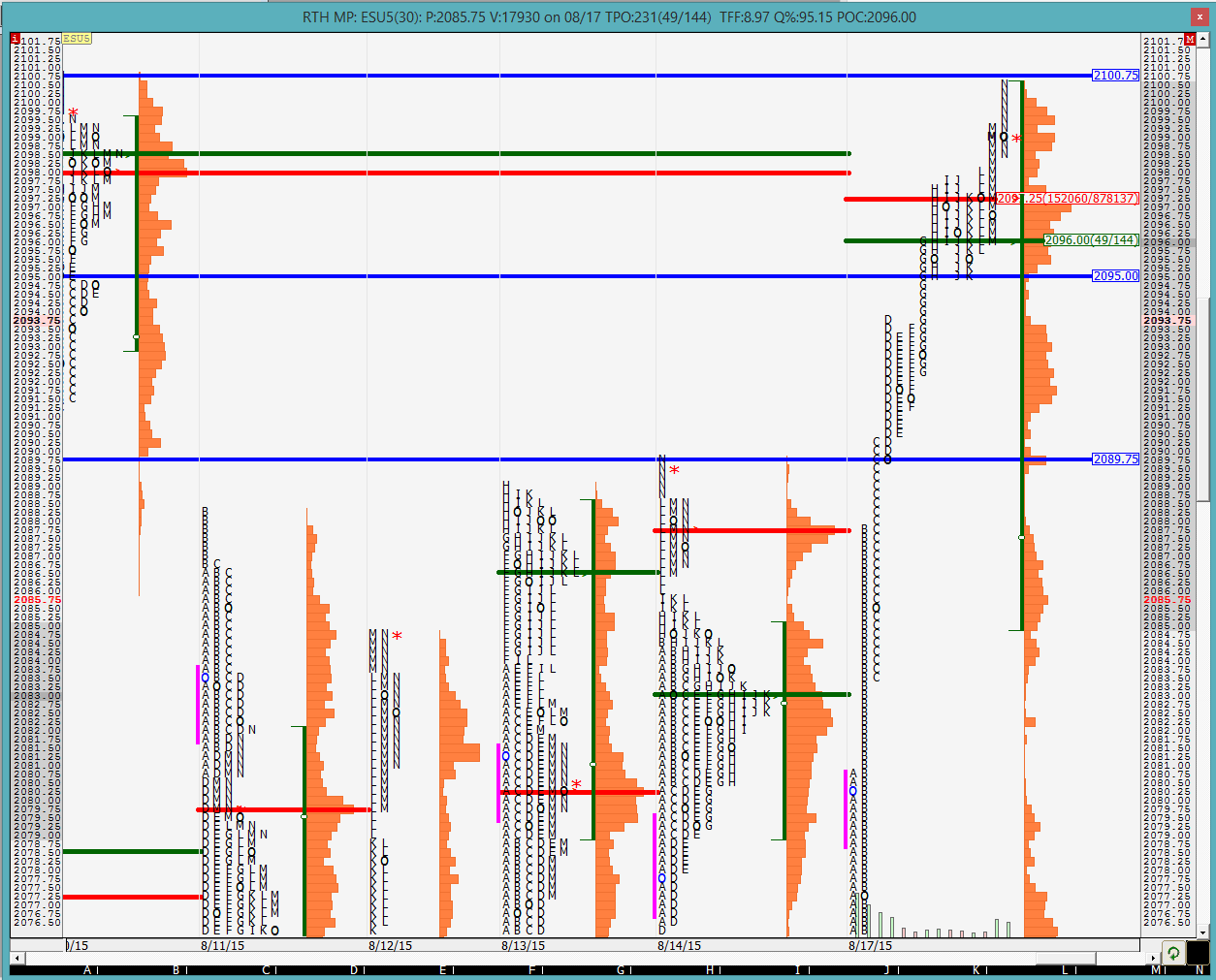 The
O/N
inventory is fairly balanced with a majority of the action taking place inside YD's range. Currently we are closer to the ONL but we still have almost 90 mins to the open.
Good luck trading to all.
for some reason I do not see the poor low
here you go. i was referring to the E period low being 1
tick
shy of the A period low
Click image for original size