ES Wednesday 6-22-16
There really isn't much to say for me today.....I have a key zone still at 85 - 86 but will also be using 83 - 83.50 as it was a low time spot yesterday...the plan will be be to get back to the midpoint and close of yesterday which is the Pivot today at 80.25 .....78 - 80 should be magnet and bull bear line today...here is just time profile as per one minute from yesterday...note the low time at 83 and that little bulge in the profile at 83.50....
Click image for original size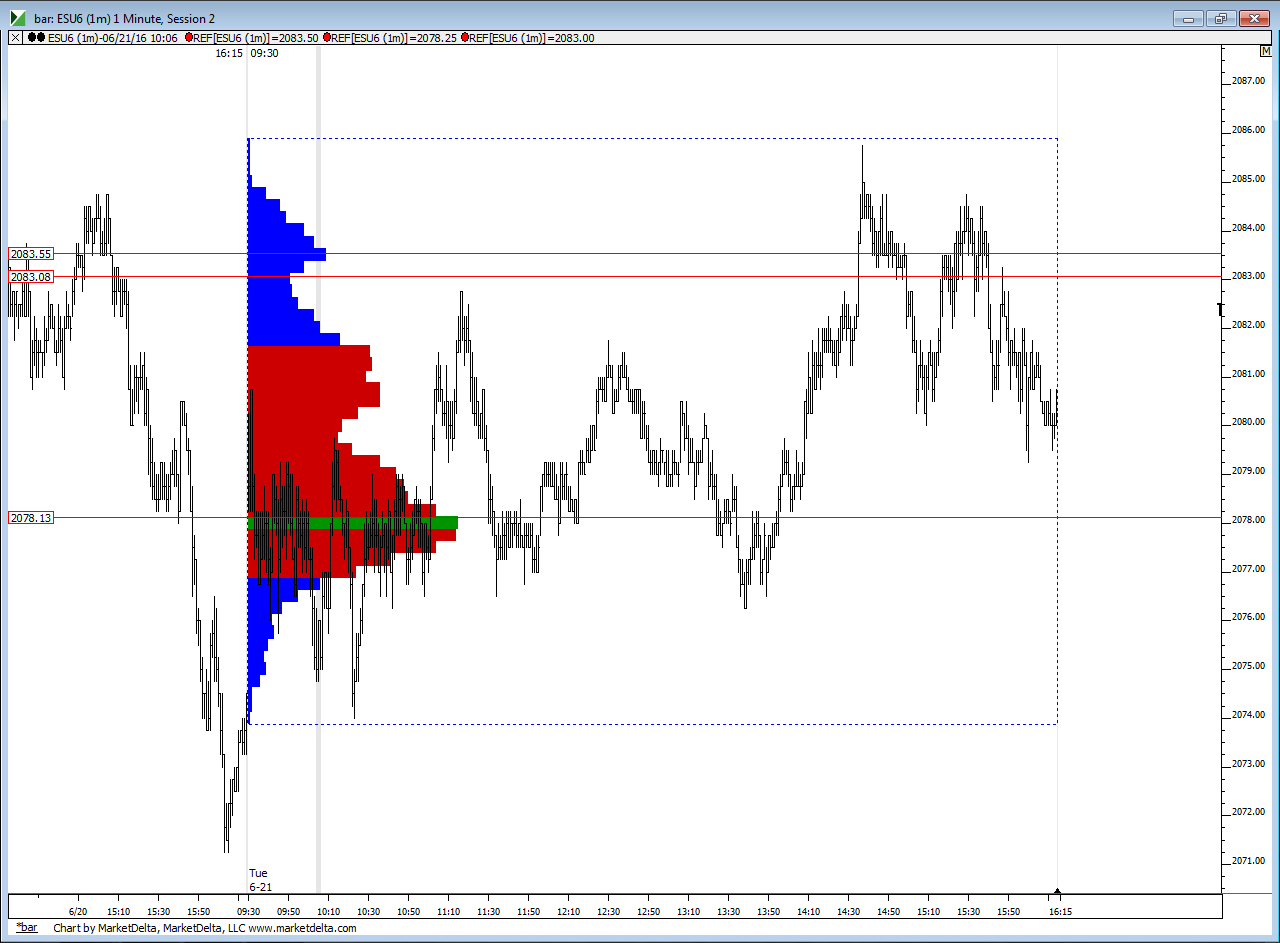 and this pic shows yesterday's highs , the previous overnight and how the current overnight is unfolding hence my 85 - 86 area.....
Click image for original size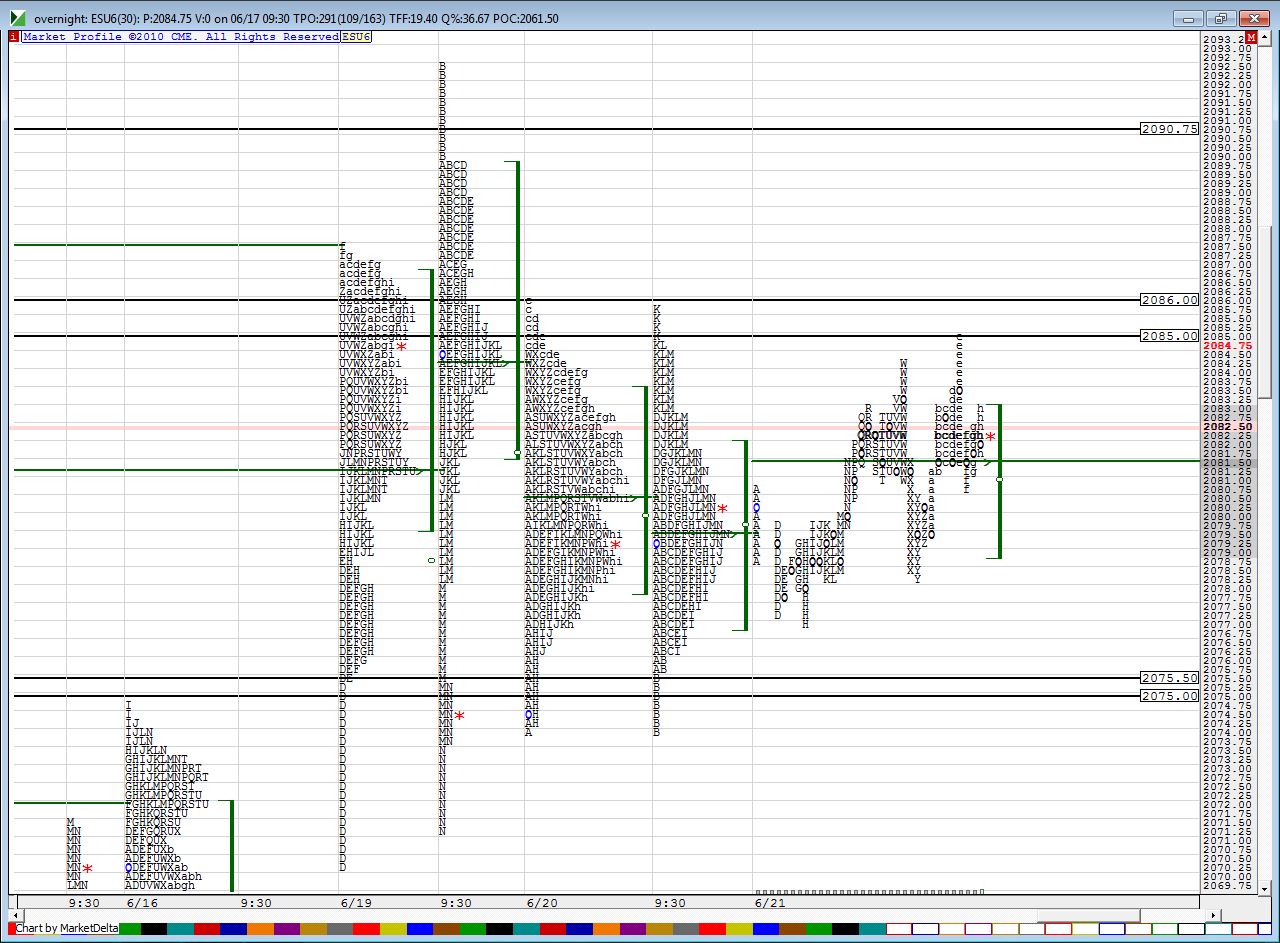 yesterday was an inside bar !
above the 85 - 86 I'd wait until we get into the selling tail up at 90 and that high time near 88 to try additional
fades
......that will also put us close to Mondays
VA high
...here is monday as per one minute...so 88 has a big bump in it
Click image for original size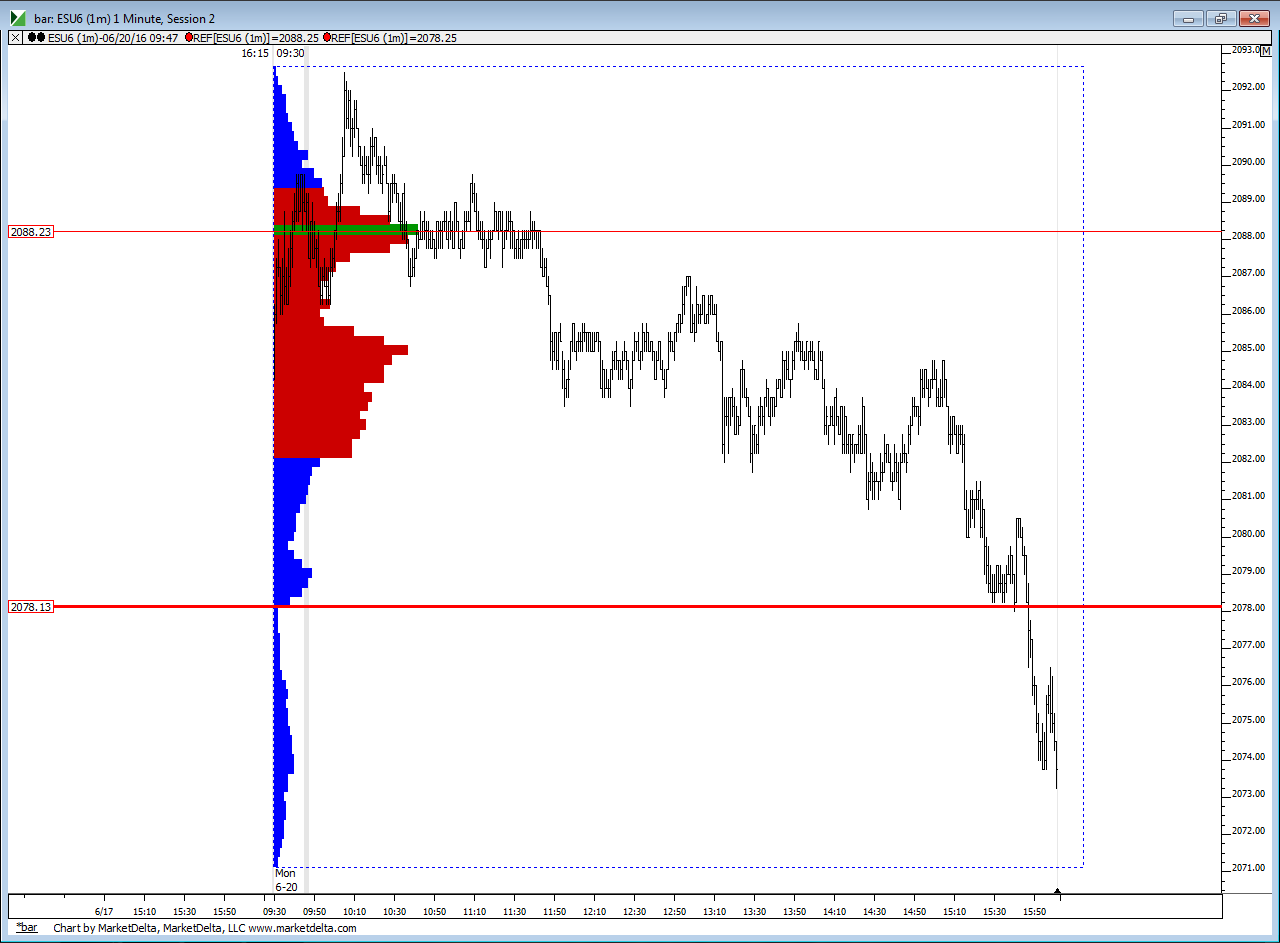 YD's low matched the ONL and the high came a few
ticks
short of the ONH. So I am not sure if that satisfies breaking the
O/N
extremes or not but the likelihood of today's ONH/ONL being broken are high. Also I am seeing the 0.5
SD
bands at 90.25 and 70.25. Good luck to all.
30 min
VPOC
at 84.25 with 83.5 being very close in volume as well. tight range so far, as expected
gheesh...real summer trade...I'd really like to see them crack that 82 and get a one minute close below the first one minute low....then go down into the 80 but I won't stay short past 78.75 if given this trade......10:30 reports I think.....our probabilities tell us they will tag the pivot or the R1 and I'd like it to be the pivot....so far it's seems o be going nowhere and you are lucky if you can squeeze 1.75 points out of a trade
It sure has been, New Kid. Thanks for the heads-up.
i gave back 2 very small wins on that breakout up...now averaged in short at 89.50...I'f like to see a 87.25 retest and call it a day...certainly don't want them coming out of monday's highs
us faders are in trouble if they can' get back under that one minute time
poc
from monday and soon...
average is now 90.25 and revising target to 88.25...I do not have a good track record on these types of trades
a pic of the volume
divergence
I am watching......not sure this is going to do the official retest I want but the contextt is there so far...higher price and lower volume once we pshed above that 88.25 and the
Va high
from monday
Click image for original size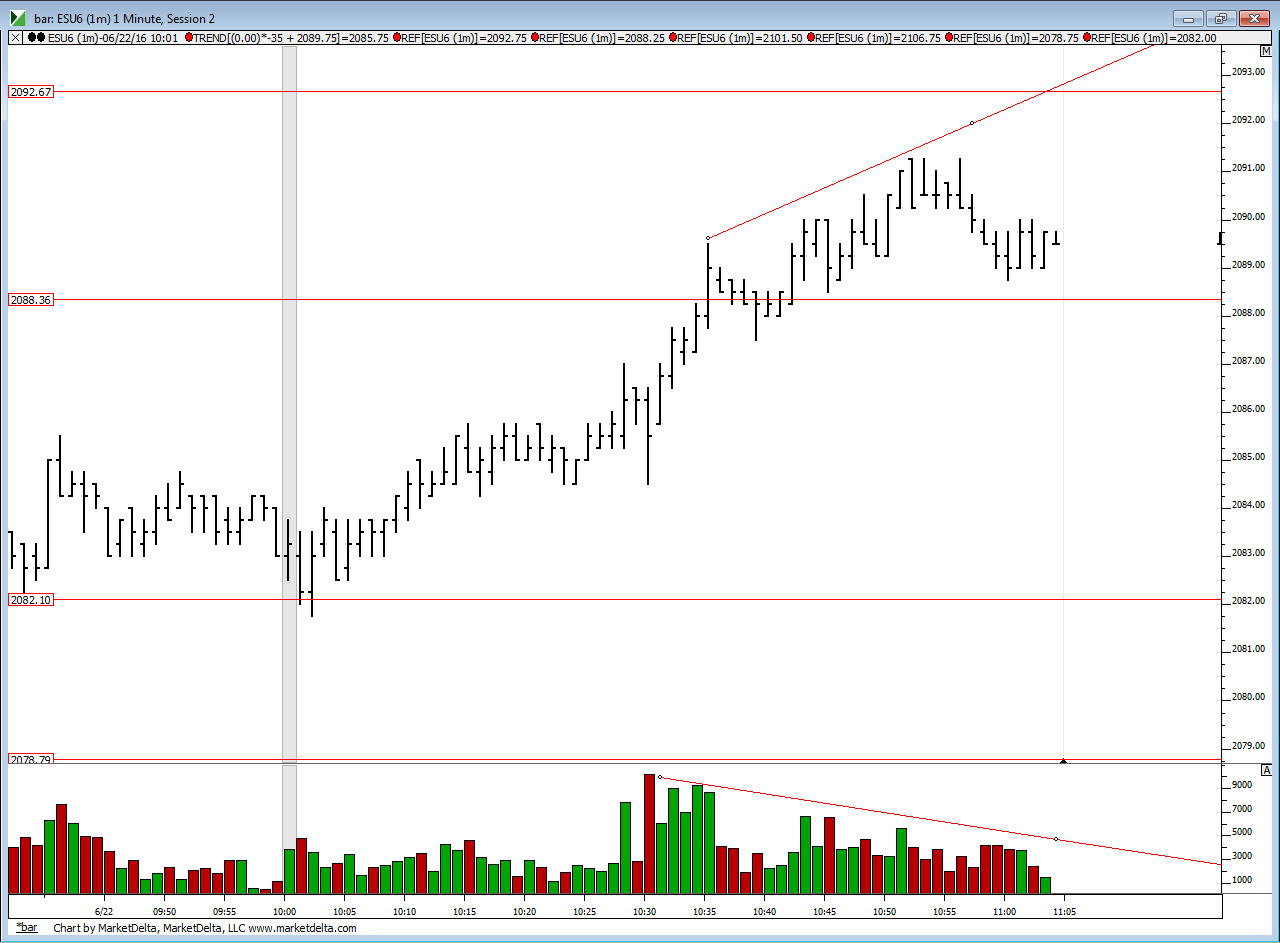 .
single prints
of the
Ib
breakout would be the next target...we'd want this to ideally now stay inside Monday's
VA high
....not gonna micro manage...this was the only "Good" trade today for me and it is past 11 so no more initiating for me......good luck from here