ES 8-11-16
77 is the key today at least in early trade....I like 74.25 as a target but if wrong on that bias then 82 is next magnet I see on upside......we can use the OR in the usual way and the plus 4 and minus 4 .....3 am opening is right near our 77 number too
so if you reversed at short and then reversed at long your initial target would be to make up loss on short so you would need to see price 1.5 points above the OR high which just hit at 81.25 !
and if you are working more contracts then you would still want that plus 4....just ideas here as I am not long or trading this now
now this is really the day you want to study and think about the OR ideas and see if they can work for YOU...sure it's great to have the "easy" days but there will be plenty of days like this where the market can flip flop ( 3 times today) with the OR and miss targets like my 74.25 that didn't print , volume can fool you ( it did me).....studying these types of days in much more valuable.....and the nice thing about the OR trades is that you can go back in time and do some visual backtesting without too much work....it's not a difficult concept but will you take the time to review 100 or 200 days worth of data ? Sure you can !! Just do it in small increments and it won't take long
I can't get jing sound to work but here is a screen shot of those early
gaps
in the data that I mentioned...so look at the bars to the left of the 9:45 bar and prices of 78.50 and 79.50
Click image for original size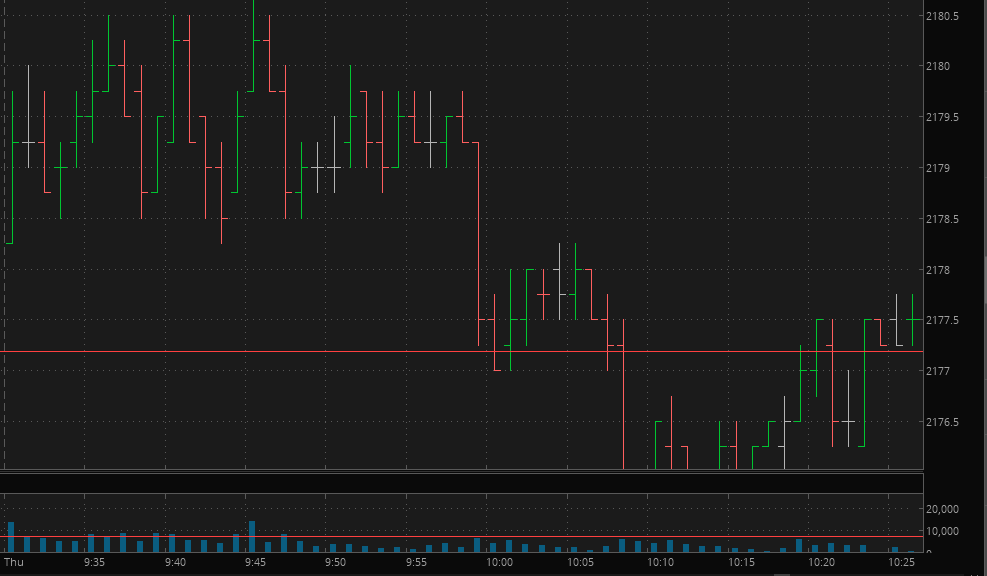 and congrats to any and all who held for the plus 4 ...very cool...that was also a mini
POC
from Tuesdays trade...if we come back down through OR low again sometime later then I think many will still be trying for the 74.25......ok....nuff said...catch ya tomorrow and I hope this makes some sense...I'm trying to get some mechanical ideas out here as so much of what I do is about areas and price clusters and it's hard to give entries as a discretionary trader...so this will resolve some of that that and tries to incorporate a few ideas using the
pitbull
numbers,
poc
's and the OR.........
nice analysis bruce what do think of retracing back 2074 i see some
single prints
in those areas
Click image for original size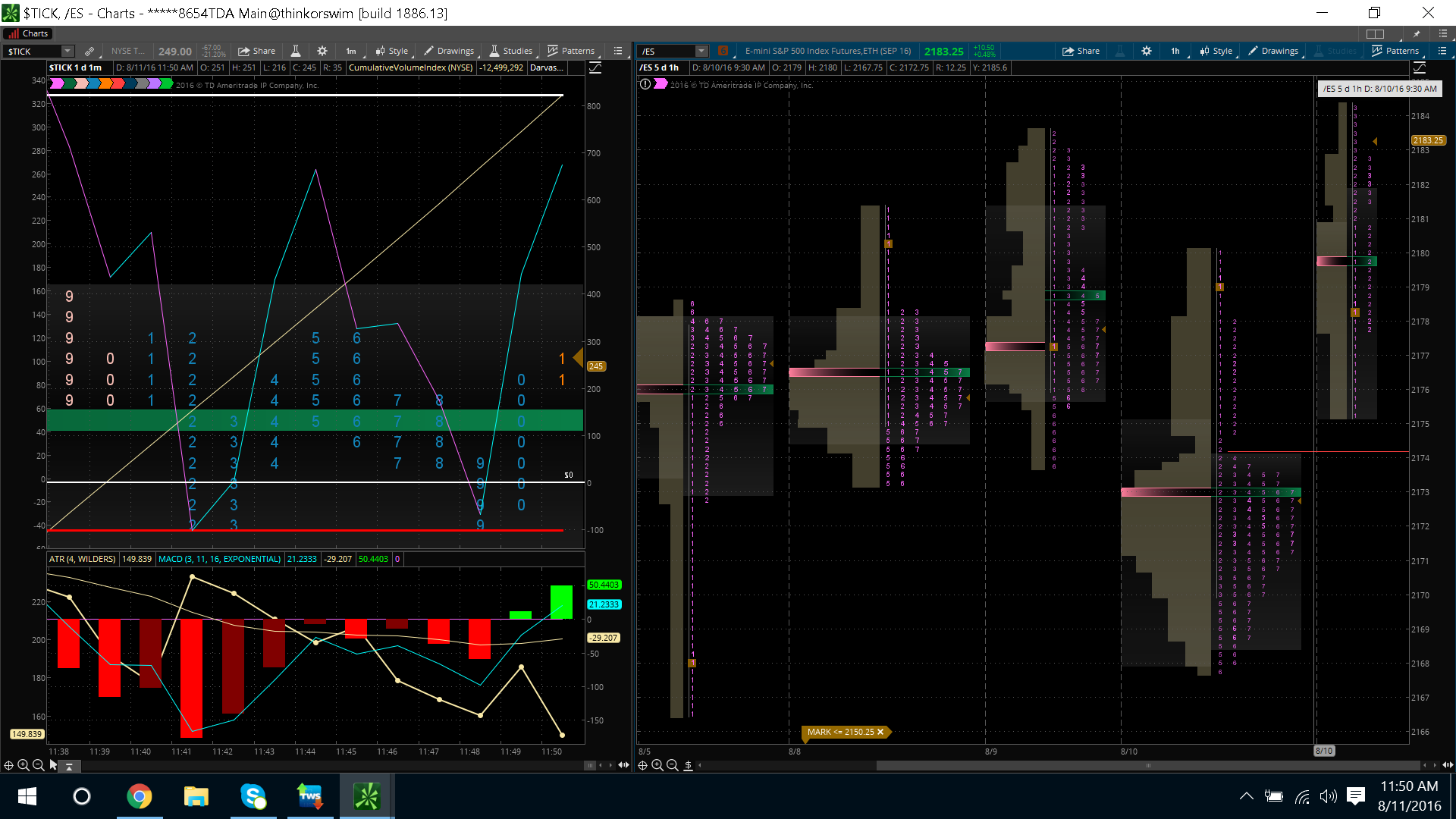 I really only trade the first 60 - 90 minutes but I like the idea of getting back to 74 if they can retake the 79- 80.50 but even so we would be asking the market to drop 9 points from these current highs and I wouldn't expect that today....most of my trading is based off of Probabilities and many of those have been reached already except for the overnight midpoint but I like those to happen early in the day and I don't wait around just because a probability hasn't hit.... I have not found many people who can hold for the bigger moves....that's probably best done with buying debit put spreads in this case ...sorry I can't be of more help
Originally posted by gto11520

nice analysis bruce what do think of retracing back 2074 i see some single prints in those areas


Click image for original size