ES Thursday 6-22-17
Whenever we close near the center of the days range the floor numbers go well with the center , high and low...so coming into today have the Pivot at 2433- 2434 , The R1 up at 39.5 and s1 down at 27.5. Midpoint of the WEEK is also up at 39.5 for confluence in case it gets back up there too . Weekly
poc
should flip down today to somewhere in between 2432 and 2435 ...it currently rest up at 2441. I am not planning to do much today but will try small buys off two zones and those are 2429 - 2430 ( look at my chart) and also 2425 - 2427.50)...that is last weeks
poc
, todays S1 and a key
ratchet
of 25 . I will also try small sells in the 2436 - 2437 zone.
The key for me today is that I expect that we may see at least two sets of tpo's print at 2432 -2433 to build that out so I am looking for ways back to that magnet.
keeping this simple today and will not be trading much. My biggest concern with trading the 2429 - 2430 zone is that the Overnight low matches yesterdays
RTH
low to the tic so they may need to drive down to that. Here is how I have marked off yesterdays key areas
Click image for original size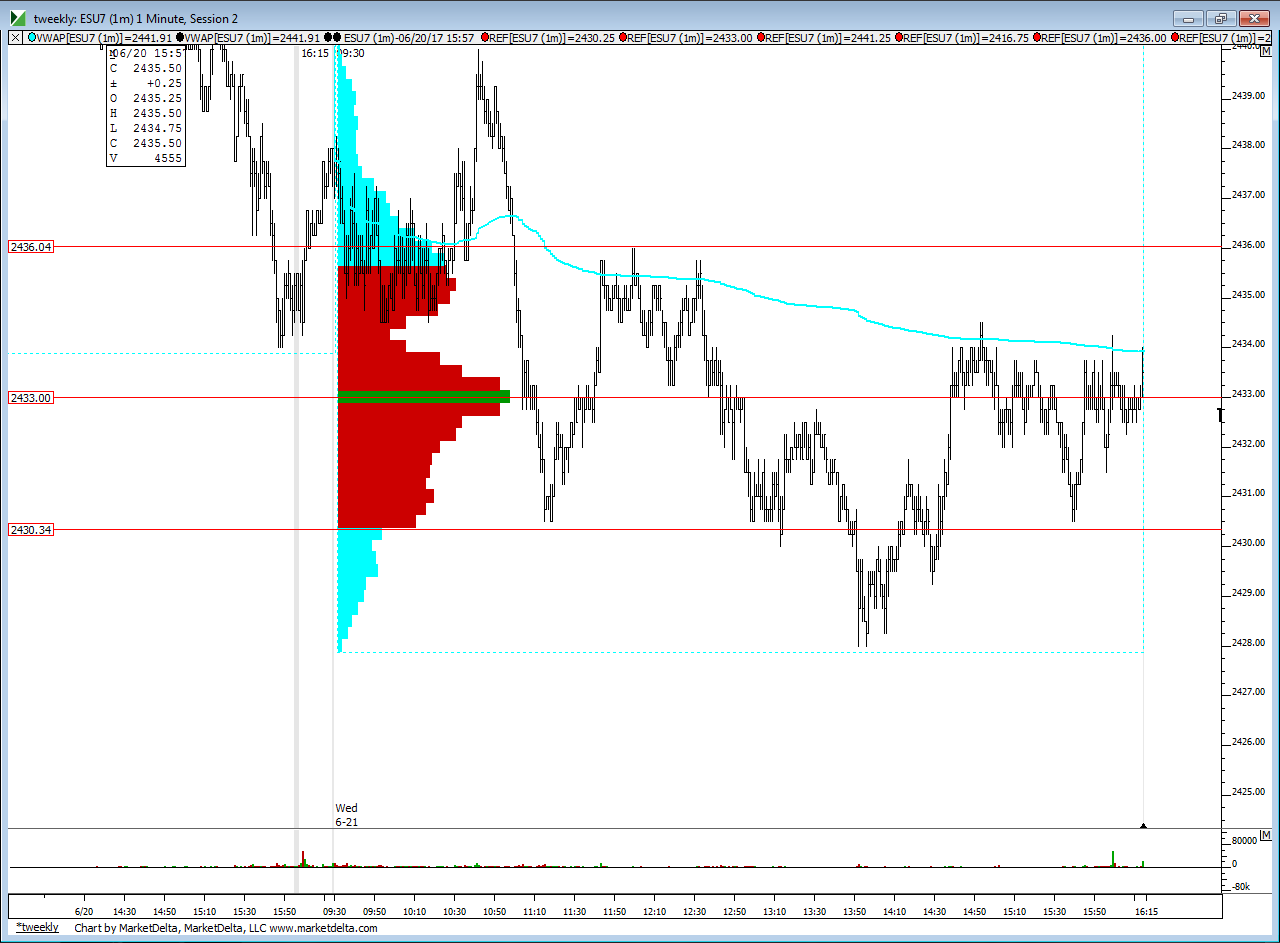 breaking my plan here as we approach 11 a.m...which may be trouble
34.25 is target...we have a poor high in place so they may need to push this to 37.50
today has a one tic low also........strange to have back to back poor lows like this...revising target to 35 even due to
add
on....If wrong on this trade it will take back all of earlier profits
I have to lighten part of this up at 36.25 which is basically my line and YD's
va high
...I don't want today to be a loser so by taking addons off I am removing some of the risk
context and a trade idea I didn't get to post as it happened quick.....also why I don't like the long side with these poor lows in place
I should have talked about the 2436 line and what is happening there...so here is a hard copy....classic resistance to support so far...gotta crack that to have my options trades make some money and so far t is not happening
Click image for original size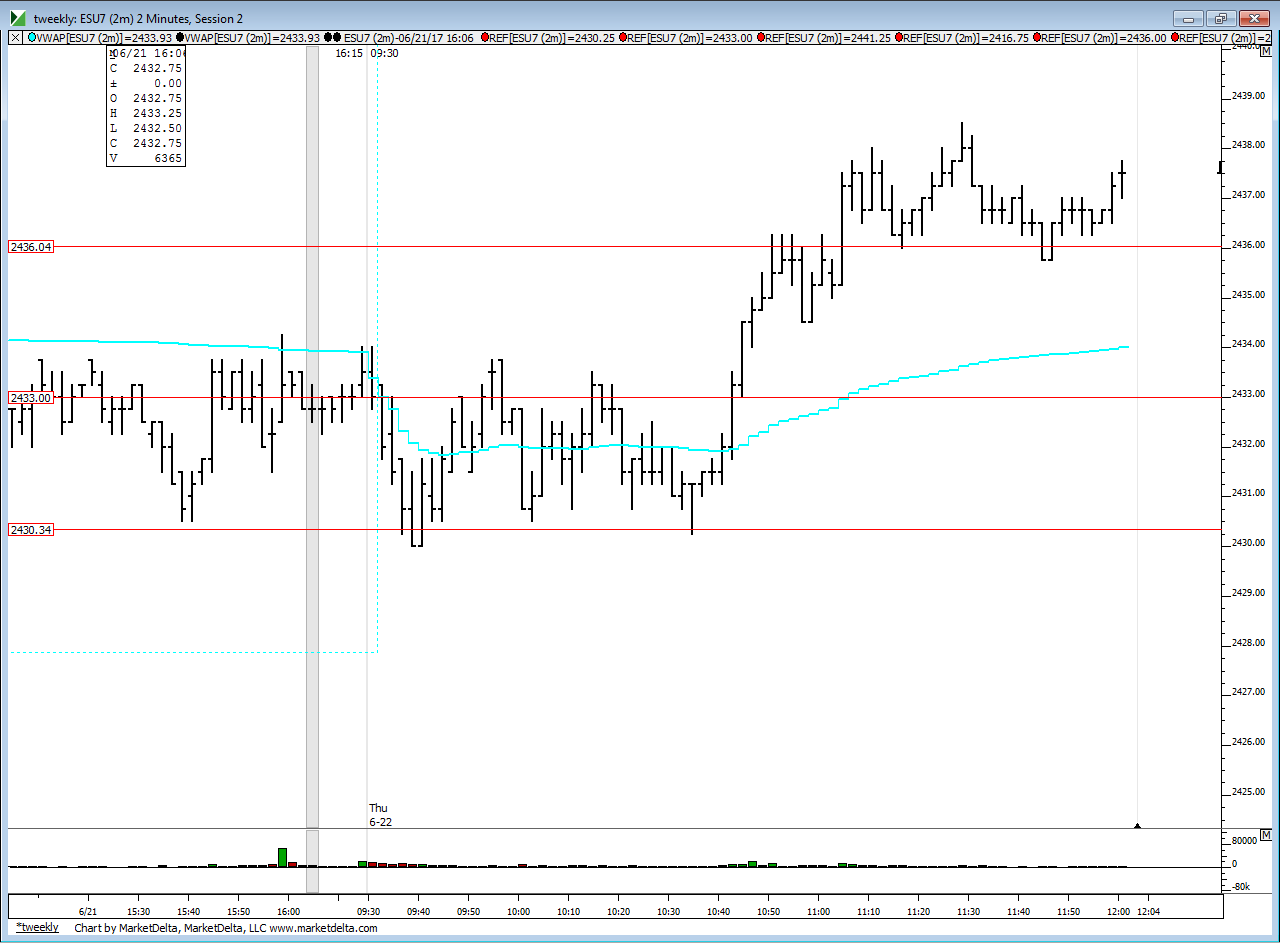 gap
in the data at 35.25 FWIW...ym is stuck inside it's Volume
va
from yesterday so if you think today will stay rotational then getting shorts on near
ES
2438 - 2439.50 might be a good idea...I sold options that expire tomorrow...that is how I am trying to play this and those poor lows I mentioned before...if ym breaks out above 21412 then I would get concerned for shorts.....till then I think we are ok
here is how my options turned out...not planning to hold overnight and don't trust this 34 - 35 spot on the chart....
Click image for original size

just exited one runner I was holding at 2434.25....that was official breakout point and
single prints
....no ammo ...so if they try to go for poor lows I will not have options or futures working...too close to end of day for me...