ES Thursday 8-24-17
watching 48.50 and 51 area first for short
fades
for those who don't have time to watch...
inside day
yesterday after a
low volume
day on Tuesday...I like trying to go for the 45.25 target today.....we don't usually see two failures of overnight midpoints in the same week but when we do it usually happens in a row...meaning one day follows another and isn't separated by days that do print the Overnight midpoint......got that ??
here's how I see it and will edit and
add
on an options video a bit later
scary what I
think or swim
is doing and what I have resolved to use for standard deviations...I'm gonna write to Tom Preston to get one more opinion but for now this is how I am looking at things
and here is just the day session...u can see the
MP
lines and singles from Tuesday etc...for those who want a quick visual...everyone will be watching to see if they can get a valid breakout up from that
inside day
yesterday and us faders want it to fail to drive back to the
poc
and hopefully the Overnight midrange
Click image for original size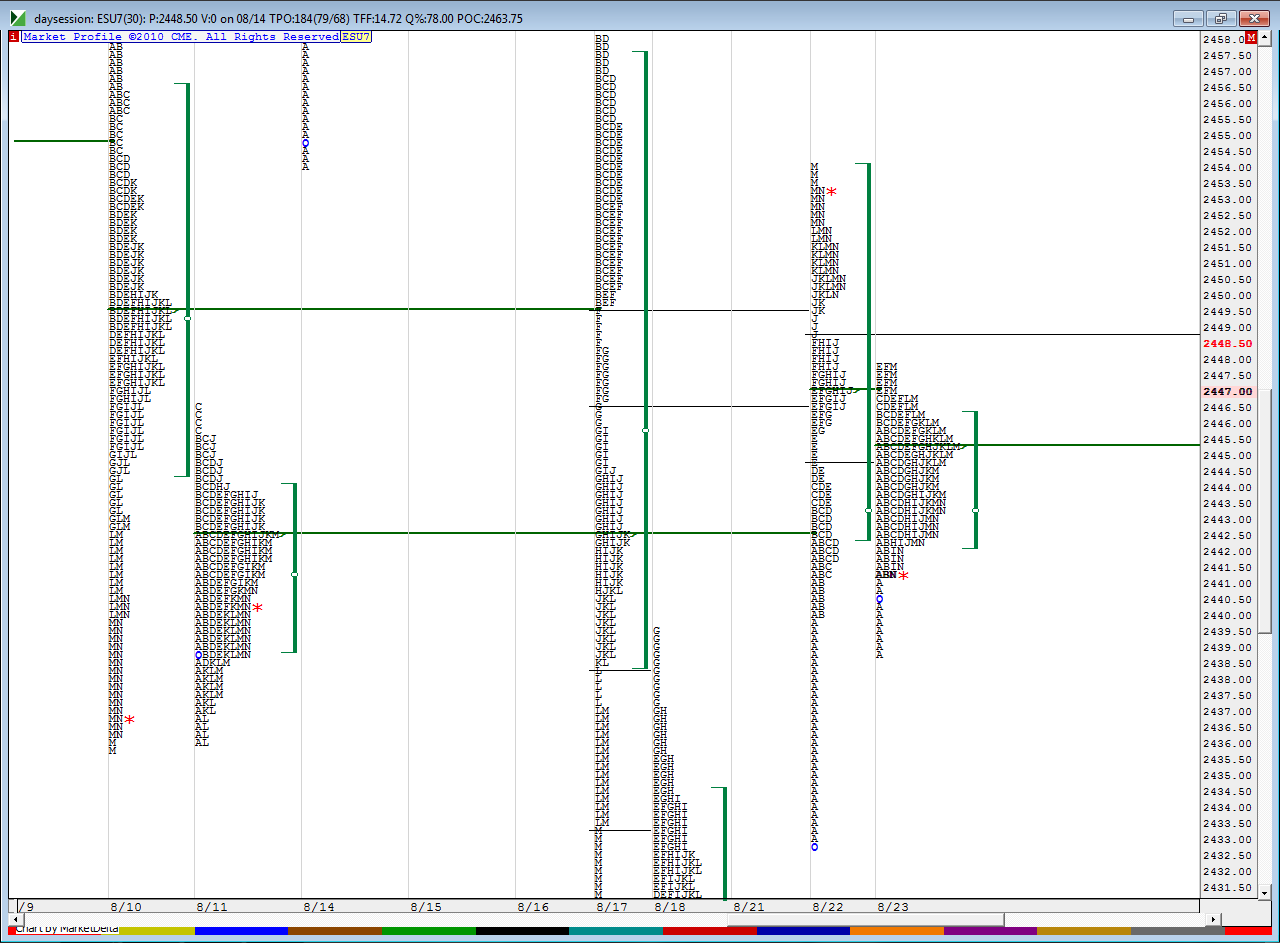 Speaking of quirky!
Originally posted by BruceM

cool...I just wrote to Tom Preston from tastytrade...he's helped me out in the past and told him it seemed like the other method ( the one you use and the one from the analyze tab) was close to 50 points.....

Bittman triggered at 2436. Sold 2470/2480 call spreads for $1.20
Originally posted by Big Mike

Right with ya! I waited for the 1 minute break and hopped on at 46.25 Now watching for Bittman to trigger.

Originally posted by BruceM

scaled heavy at 45.50...runners will try for 43.75 and 41.50 but that could take a miracle....this will be only day trade today for me...gotta crack this POC from yesterday to have a chance....textbook setup...break overnight high into our single print/ low time spot




Forgot to
add
, I know it was obvious, last night was the lower low I was looking for this week.
Pretty much done.
Good luck to all.