ES 8-20-08
ES
is as I type down 50cent, they were up about 6 bucks in the overnight. I would have perferred a
gap
up since we've been down 50.75 points since the 1313.5 high on 8/11. I think this is going to
add
volitilty to the early morning trading.
no doubt a failure on this push up will try and swing back down for those folks waiting with stops below 66.50...I'm waiting to see if they can get new highs or lows today before I do anything now...good luck if your in it
I just plotted
nyse
uvol - dvol, on a 2min chart, with a 10 period price channel, when it reaches new 10 period lows or highs of the channel seems to give decent signals....
edit, 12 period price channel seems a little less whippy
Dam, wanted two sell two at 1273.25 10 min ago but we never made it. I really suck today.I could really use one of your charts here SPQR!
Short term scalp long at 1266.75.tight stop at 1275.00....just hit.raising stop to 1275.75
After taking out those lows from 8/07 and then trading above yesterdays high and now half-way back down forming a nice bell curve on the 15min
MP
, looks like a good buy low and sell high covering at the
POC
or
VWAP
for the rest of the day....
Up late, Kool. Working on something.
Let's see here: well this is the bear again. The entire bull run's lowest extremity baseline has been hit 11 times and we're trading at it still but this move likely will clench it for bears.
Bulls don't have any room to price satisfy they struggling to hold. Instead I'ld look for bear controlled bull
ABC
corrections when they do appear to have edge to the upside. This last bounce from 60.50 was an attempt at a bull first wave but was turned into a bear first wave, pulling up on the second wave now. We'll likely see a break into the 50s from here.
And the monthly mean pivot is at 54.
Click image for original size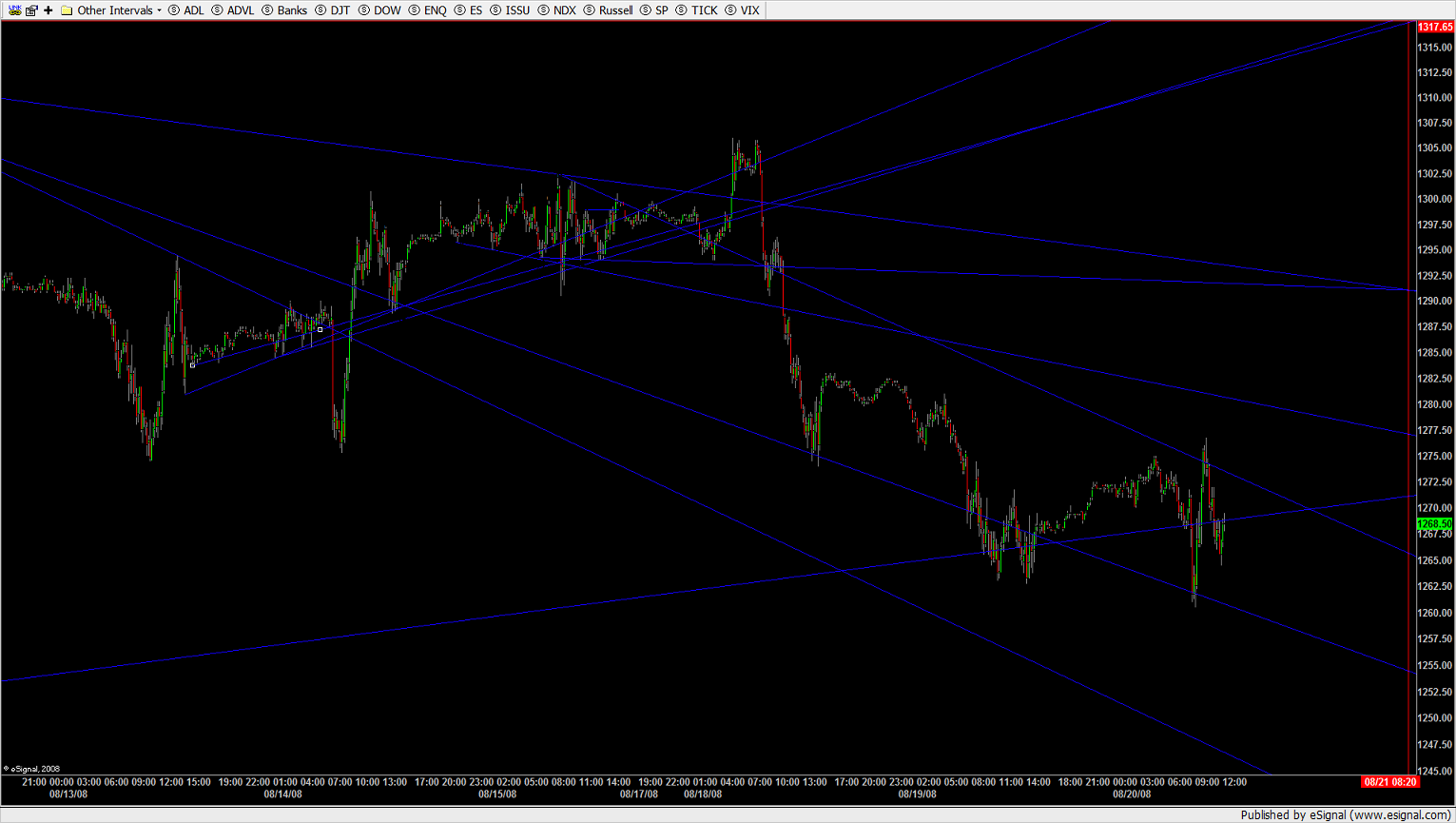 Click image for original size