Globex 12-12-08
VO
, remember my analysis at the end of the day and reminder about 856? now that was good work! i smell abotom somewhere around here!
out one at 853.00, up 1 and now down one for the session, looking for 856, exit in at 855.00
You see the target if this butterfly plays out...Look how the abc extended perfectly within 1 point of the 161.8% up there!
Click image for original size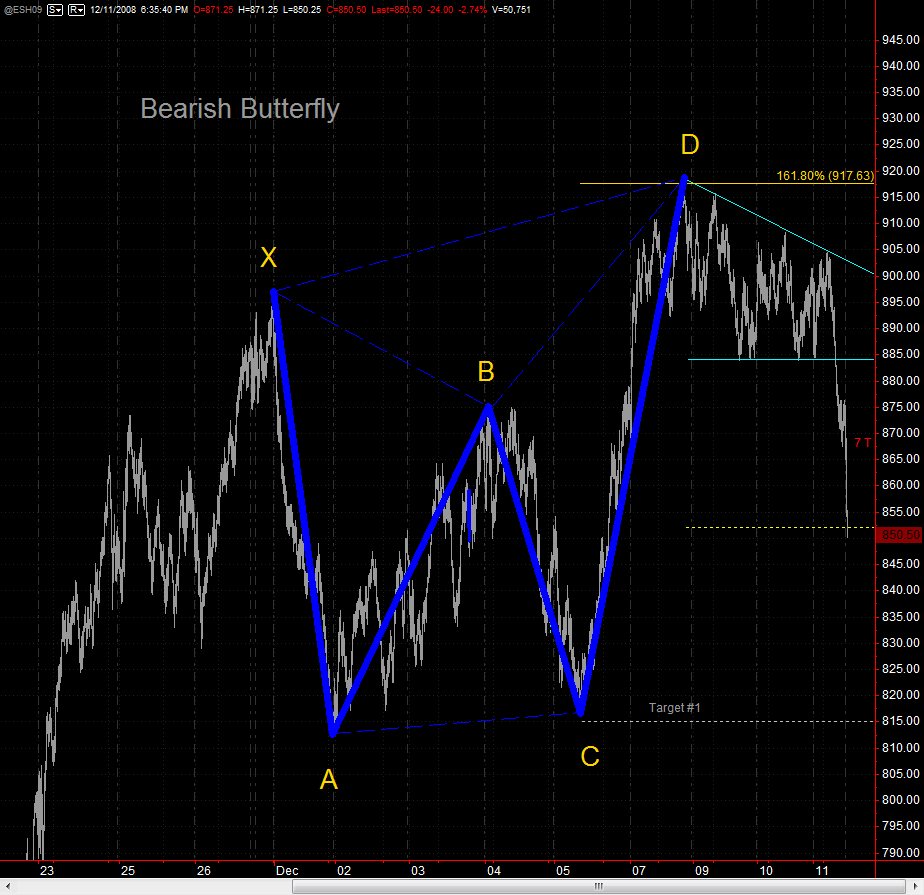 UGH TRAPPED IN A TRADE... PUT
O/N
A BRACKET WITH A STOP
AT
849.00 AND ORDER TO COVER
AT
855.75... THATS IT FOR ME .
SEE
YA IN THE MORNING!
I wished I had recognized this earlier, but the "big picture" sometimes gets lost for us daytraders...theres no way to trade this (unless your bruce) except with options
quote:

---

Originally posted by koolblue

UGH TRAPPED IN A TRADE... PUT O/N A BRACKET WITH A STOP AT 849.00 AND ORDER TO COVER AT 855.75... THATS IT FOR ME . SEE YA IN THE MORNING!


---
YEAH FOR KOOLIO! I see we hit 55.75