ES 12-22-08
quote:

---

Originally posted by feng456

man im just totally out of it today..down 6 points


---
Don't feel bad, 5 trades (including the one I'm currently in), 3 breakevens, 1 loser.
But whats pissin me off is the GFs had 10 straight wins today no losses, she been KICKING
MY
ASS lately.
we also have to be aware that we are still in a bigger picture downside abc that retraced from its 127.2 at the lows back to its 100% at 73
quote:

---

Originally posted by VOwater

thats cause koolio has been giving her 1 on 1 mentorship when your sleeping!


---
ROFL!
just showing projections from 1st and 3rd abc for sake of messy charts...stoned at the 100% of 3rd.
Click image for original size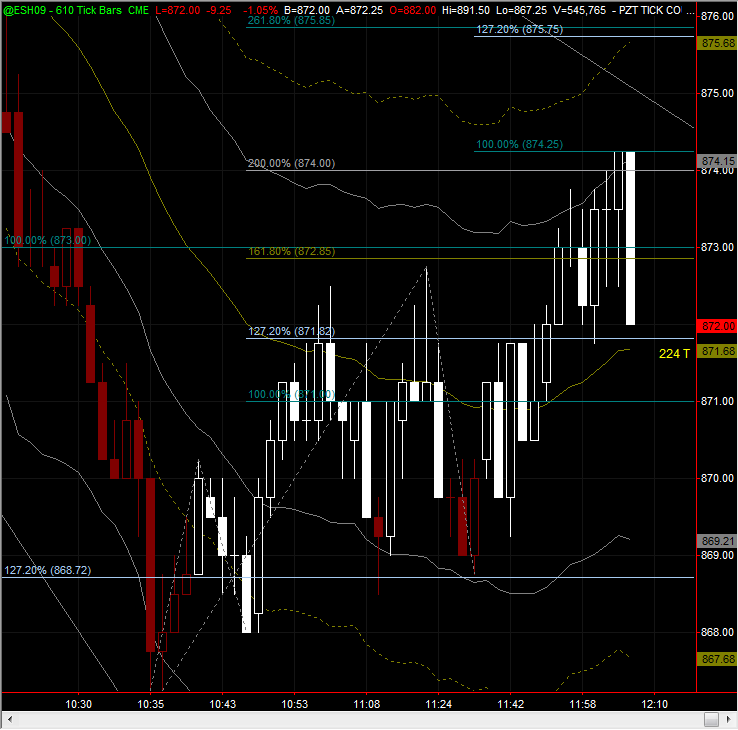 874.25
is the Horizontal line off the 30 minute chart.
Click image for original size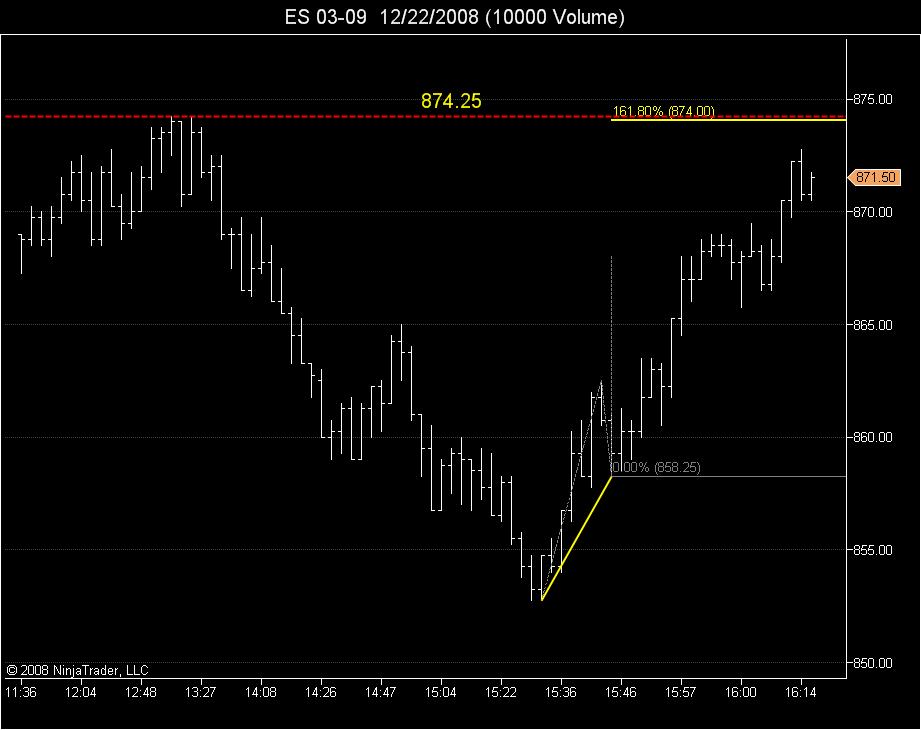 Click image for original size