ES 12-22-08
quote:

---

Originally posted by VOwater

PT fwiw I could not duplicate your 500T charts you posted in 12-19 thread...they were simlar but certainly not exact...prolly why are fib numbers are different


---
Different data feeds: I running the raw
CME
feed directly through the Zen-Fire backbone connection at the
CME
server farm. Thus my
tick
data is unfiltered. It is my understanding
TS
runs the raw
CME
feed through a data packet algorithm at the
TS
data server before sending the packets out to subscribers. Thus, it is likely we will see a slightly different data stream which will give a different appearance on these
tick
charts.
Also, I noticed the
NinjaTrader
charting application is rounding off my fib projections to the nearest whole
tick
(.00 .25, .50, .75),
TS
is giving you the actual (not rounded) number from the raw calculation.
now the question becomes, if the market does not take out Margies 868.00 low set at 11:45am, does the 261.8% projection remain valid ?
874.25
is the Horizontal line off the 30 minute chart.
Click image for original size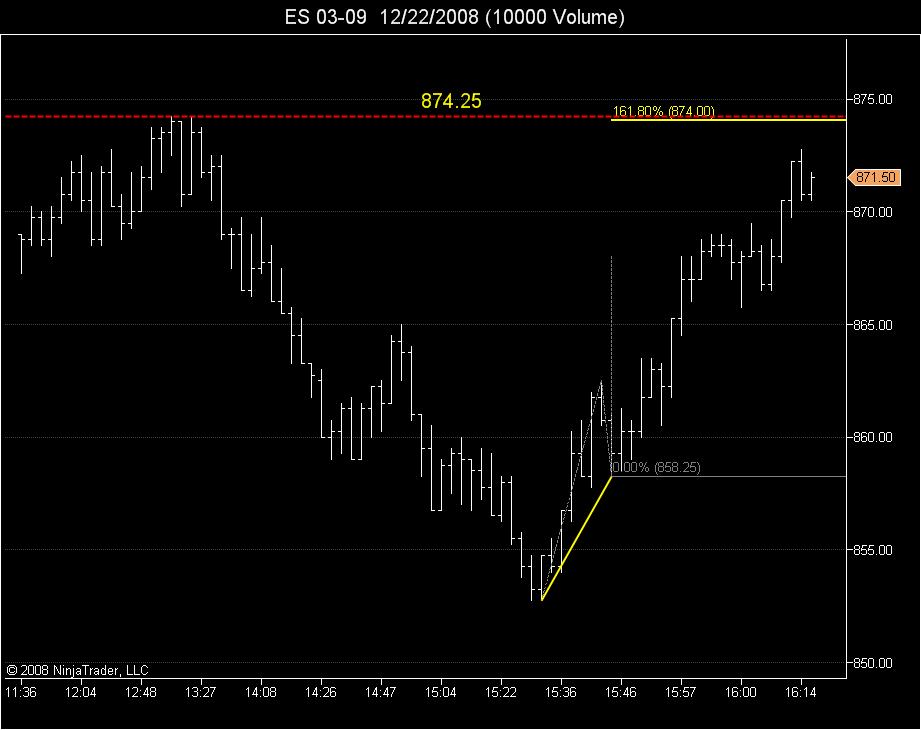 Click image for original size