ES 12-22-08
market appears to be setting up one last move into the close.

moving stop on long to breakeven.


yeah,P.T. this late in the day they're likely to continue the downtrend despite the severly oversold technicals!
quote:

---

Originally posted by koolblue

it should be noted 856 is a sq of 9


---
Hey Kool - I hadn't refreshed the page and missed your post
well i was short from 858.00, but bailed at 857.00 cause its just too late in the day for me! plus 1 on each,ending the day plus 8.75
seems like 847.25 keeps coming up a lot .. might want to keep in mind for
globex
(if not before)
Todays late action would be a perfect example of why i look at tech. indicators but dont trade from them! this market was severly oversold a long time ago!
874.25
is the Horizontal line off the 30 minute chart.
Click image for original size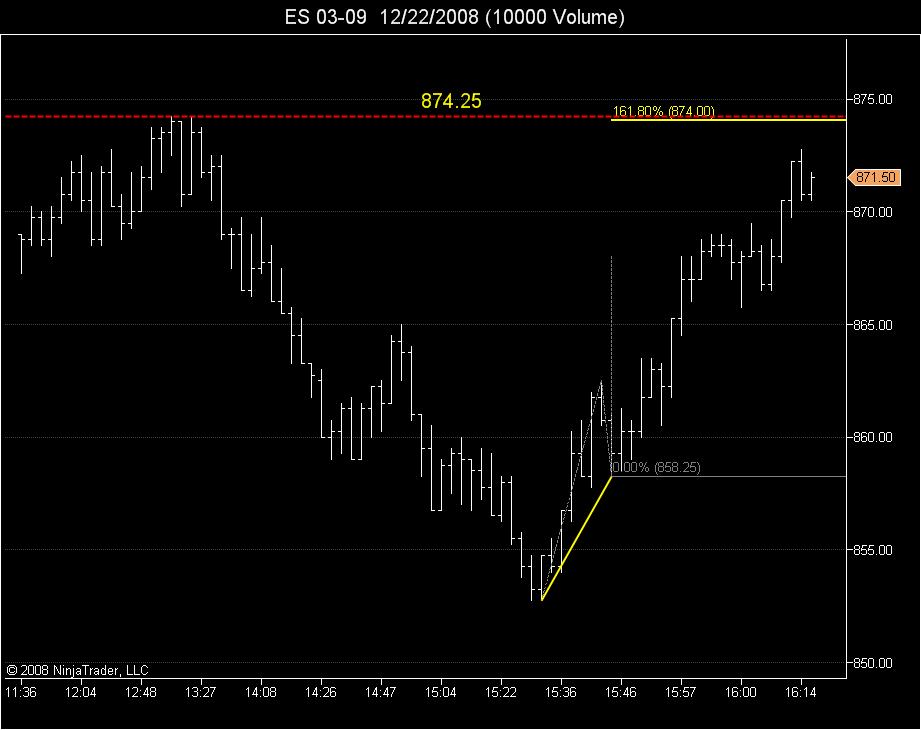 Click image for original size