ES 12-22-08
looks like the
bear flag
has broken already! i guess i shouldnt be surprised ,i had today as a cycle peak on the daily charts ,but i am still surprised!
is there a fib projection off a double bottom ?

in this case, the projection off 859.00 ?
874.25
is the Horizontal line off the 30 minute chart.
Click image for original size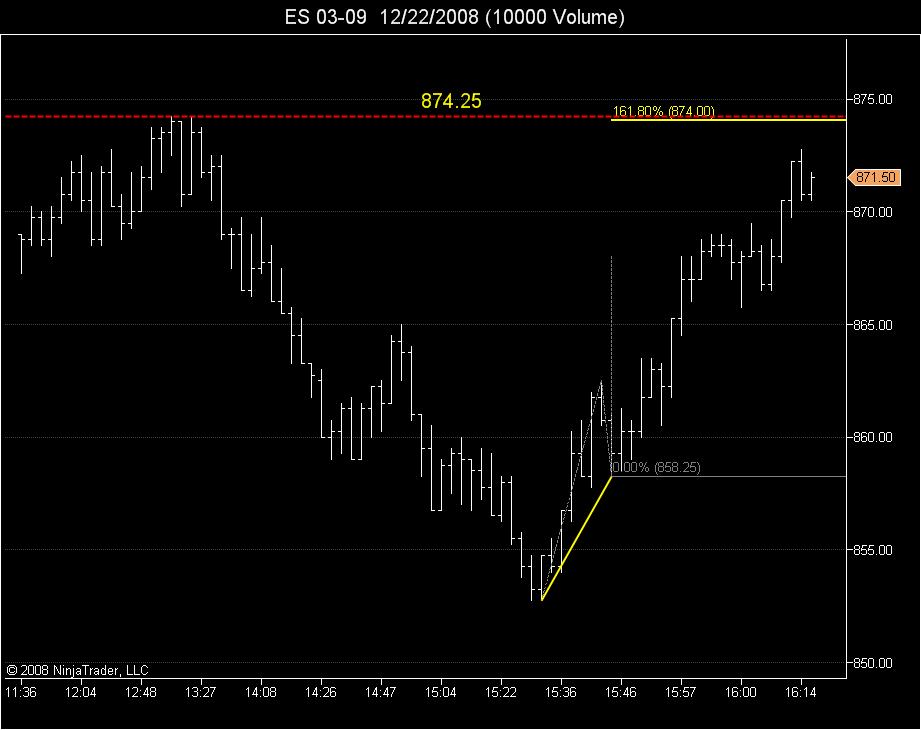 Click image for original size