ES 12-24-08
FWIW...The
Globex
15 minute bars from the 8:00 A.M. low projected the morning high perfectly...I have to say that this technique works very well once you get the hang of it! Thanks for all the instruction!
quote:

---

Originally posted by koolblue

bingo! out at 858.75,plus 3.25 on both...plus 9.5 on the day


---
nice trade KB !
Click image for original size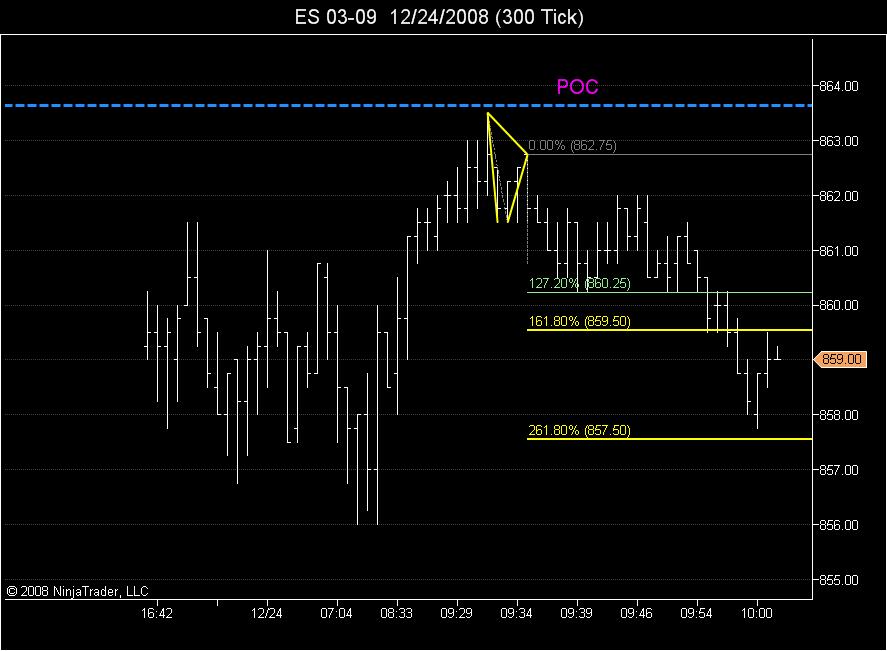 I tried to short 863.25 (right after it was hit) - was too late with the entry, but still got 2 points on the short trade....Thanks again!
Which is the valid count now - the 15 minute down bar at 9:45, which projects 855.25, or the 5 minute up bar at 10:05, which (I think) projects 865.50?
Thanks Kool....Speaking of Santa, I need to run....Thanks for all the great information and everyone have a great Christmas!