ES 12-29-08
GM
Traders
Daily
PP
: 867.75
Weekly
PP
: 871
POC
: 867.50
60m: 877.50, 905 / 849.75
globex
gaps
: 862.75, 861.75, 861.50
einstein it doesnt matter about what
tick
chart it is the numbers still the same from the db
einstein here it is on a 610T...I just had it on another chart (144T) so my chart wasnt so messy
Click image for original size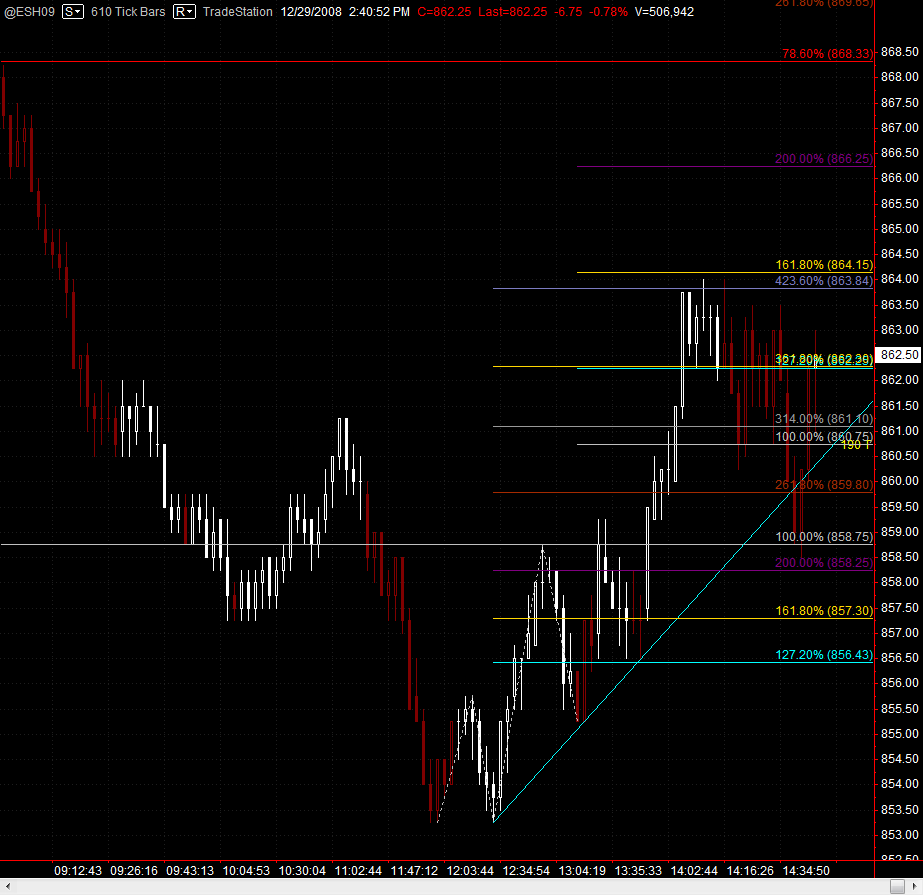 lol @
VO
, yeah they would be a dream if they didn't come off as such slackers. If I call ater pit hours I usually get someone on the phone who may as well be the janitor no kidding. I really have grown to like their platform though.
quote:

---

Originally posted by VOwater

their DOM has alot to be desired imho pop


---
what's missing on it? i trade directly from the charts which is very nice, sometimes a little too nice - when putting in orders is that lucid i sometimes jump in a little too soon.
p.s. i don't use the "advanced strategy" orders, they are completely client side and not reliable enough in my experience.