ES 12-30-08
thx for that chart- another question regarding projection. since the abc you just charted is more recent than the earlier abc in the 15 min chart, is it correct to presume that the more recent abc is the more accurate projection?
Margie damn near everyday....einstein you always care about the next larger "degree" or smaller "degree" for that matter. the 15m is still valid for time players, but you need to be aware of what your 5m and 30m (for instance) are doing. you dont know what cycle is the cycle its working on if that makes sense
Einstein what I said is valid, but I think this is what your asking. What abc do you use? You use both - for the same reasons...you dont know what cycle its working off of.
Click image for original size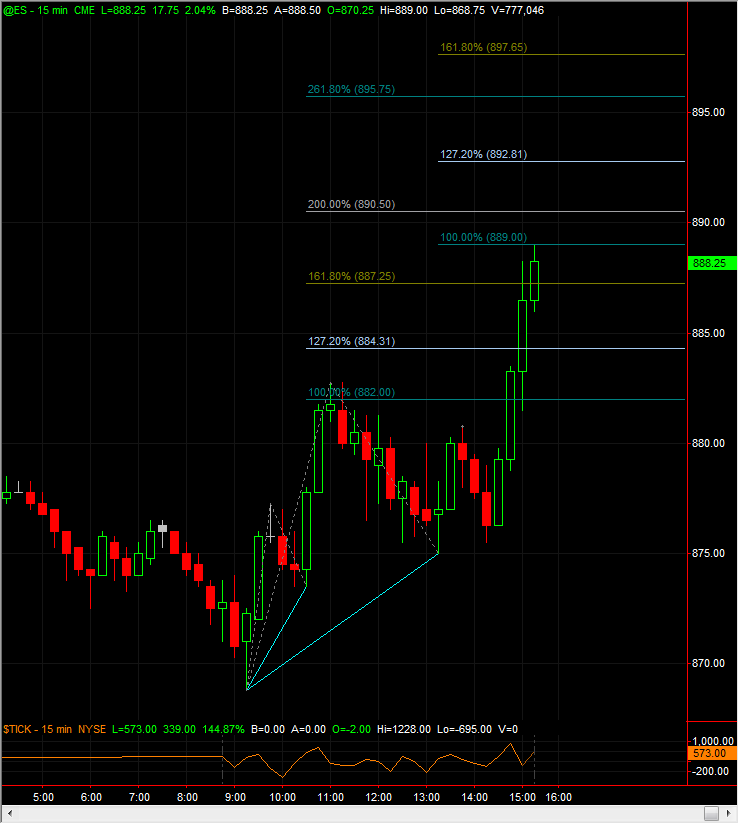 Thanks for the welcome
VO
. You are a great asset to the forum. Thank you for all your input and advice.
Are you using a combination of both at all times? ie time and price? It is quite a bit to look at.Thanks once again
Regards