Trading with an Edge??
Anyone ever heard of this guy or his service? Seems to be some sort of either
Market Profile
or Resistance/Support line trading? I have no connection with it whatsoever to answer that question in advance. Thanks SunTzu
I am going to post Monday thru Friday for last week.
This is the software so you can see what is looks like.
My purpose is not to sell the software on this site. But only to make it available, so that you can see the charts.
Thank you and enjoy your weekend.
Click image for original size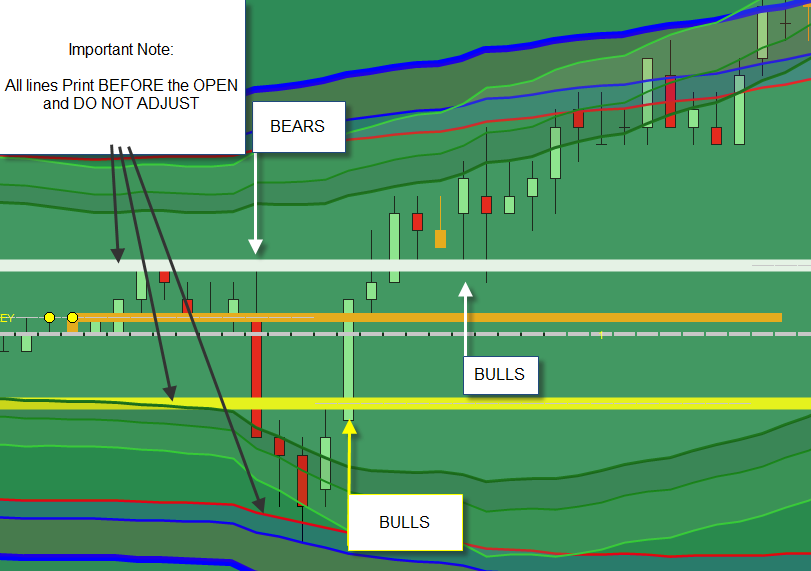 ... and Friday
Thank you for looking at the charts.
Good luck to you and your trading.
Click image for original size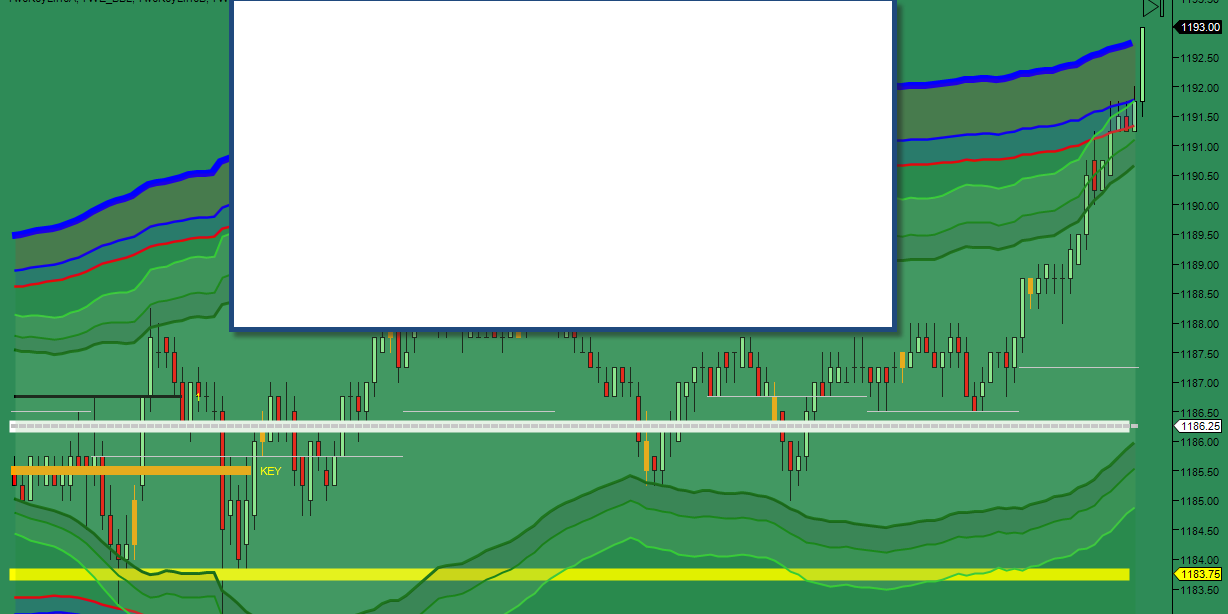 Here I have posted the Charts,

Monday - Friday


Only for your observation purposes.

Thanks again,

EdgeAdmin
What are these charts suppose to be? Anyone can write on the charts "Bears", "Bulls"... LOL
It is just a chart 4bigmoney.
That is why I put nothing on the last chart and a little explanation on the other charts. I am not here to teach or sale anything.

Thanks and good luck in your own trading.
Indicators have been right on day to day!
Here is the latest:
Update from the latest student
March 2011 emails
fromPaul
to<
[email protected]
>
dateFri, Mar 11, 2011 at 4:22
PM
subjectWeek #1
mailed-bycomcast
hide details Mar 11 (9 days ago)
Hey,
After week #1, I can see that I still have a ways to go to learn how to manage the Key Line trades in the pre-open / open. I'm starting to get it better, but I'm sure that being in the room and having the concepts reinforced daily will be really good. I paper traded the open the first two days and ended up wrong-footed on Monday and was late to enter on Tuesday and had to reverse my positions to end up positive for the move.
By Wednesday I decided to trade some real money (post-open) using the indicators. I basically traded around the band extremes and used BBL
support/resistance
to enter and exit trades. The final trade of the week was a near perfect short of
TF
from the top purple band at 804.10 today (the top
tick
was 804.20). I think I had a pretty good three days for a rookie: $5,850.
During the week I wrote down a bunch of questions. Hopefully, I can get some answers / feedback from you next week if the answers don't become clear after being in the room for a few days.
Dude, these indicators are awesome. I'm stoked!
-Paul
fromPaul
to<
[email protected]
>
dateThu, Mar 17, 2011 at 4:53
PM
subjectHoly Sh*t!
mailed-bycomcast
hide details Mar 17
Dude!
What a friggin' SCREAM! Talk about a second day screw-up! I got up extra early today (5
AM
Pacific) but I guess I wasn't fully awake when I fired up my computer…I was so focused on the charts that I didn't notice that chart trader was in SIMULATION MODE the whole time!! Went to Account Trading...
to $1190 up day (real money).
to<
[email protected]
>
dateFri, Mar 18, 2011 at 2:18
PM
subjectGetting Clearer Every Day
mailed-bycomcast.net
hide details Mar 18
Hey ,
Much better day today (4.5
TF
points / $1,300*), although I still had some bogus trades, for sure. Still keeping trade size small (2-3 contracts).
I need to concentrate on letting winners run. My "after action analysis" of my trades today showed me that I could have easily have doubled the points gained by trusting the indicators and keeping my finger off the button. These indicators are huge!
Have a great weekend, man.
-Paul
* real money / live trading
Yeah, good company, my friend uses Trading With An Edge and likes it a lot. Like me, he uses
Ninjatrader
.