ES 12-18-09
Man , the moon, cycles and now
options expiration
day! It never gets any easier.lol.. im sort of expecting a decent pop up on the open and a quick reversal, but time will tell!. waiting to see if that 1105.75 gets it.
Wierd day , wierd entry.. but anyway the new proj appears to be the same ...low of 1092.00 to 1093.50 the first pause gives 1096.00.
MY
exit is 1095.50 if i get lucky!...
actually she could still be giving even higher proj.. powerful chit, mang! these price proj.! LOL....
Click image for original size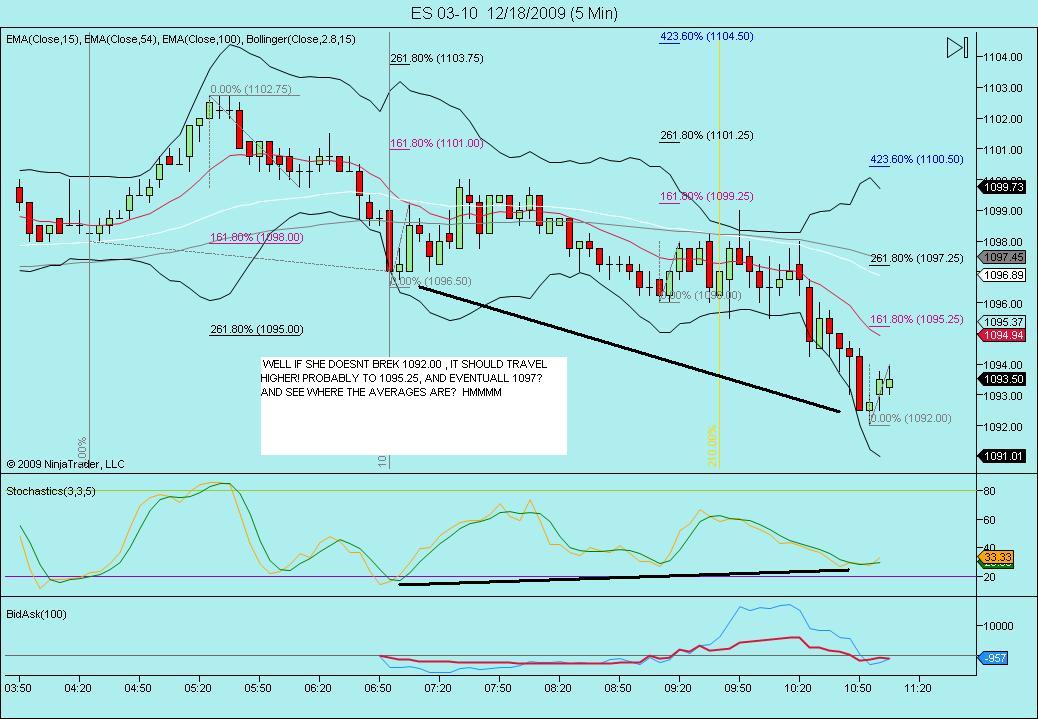 ultimately 1086.50 seems like a possibility. If this is a wave 2 , then can go very deep!
By the way that was a great purchase at 90, I couldnt pull the trigger, kept seeing 7.25 in my charts