ES 12-18-09
Man , the moon, cycles and now
options expiration
day! It never gets any easier.lol.. im sort of expecting a decent pop up on the open and a quick reversal, but time will tell!. waiting to see if that 1105.75 gets it.
BINGO..we have a winner! now thats more like it! out at 1092.50..plus 2.5 there. up 4.25 on the day. grapping some lunch.. back soon
Well so far , we had some follow thru from the usual down thurs. and a pretty good reversal friday , which should continue up thru monday! im going to sell two at that 1095.00 level..(risky)
Reasoning goes like this: we know there is a projection there, it appears that would complete at least 3 waves up and possibly 5. And the 13 min and 5 min indicators are now overbought.
THAT LITTLE DECLINE WAS A NO BRAINER CAUSE OF THE RED AVERAGE(15
EMA
). now ill cover the other at 1092.75 i hope...lowering my stop to 1095.50...
Click image for original size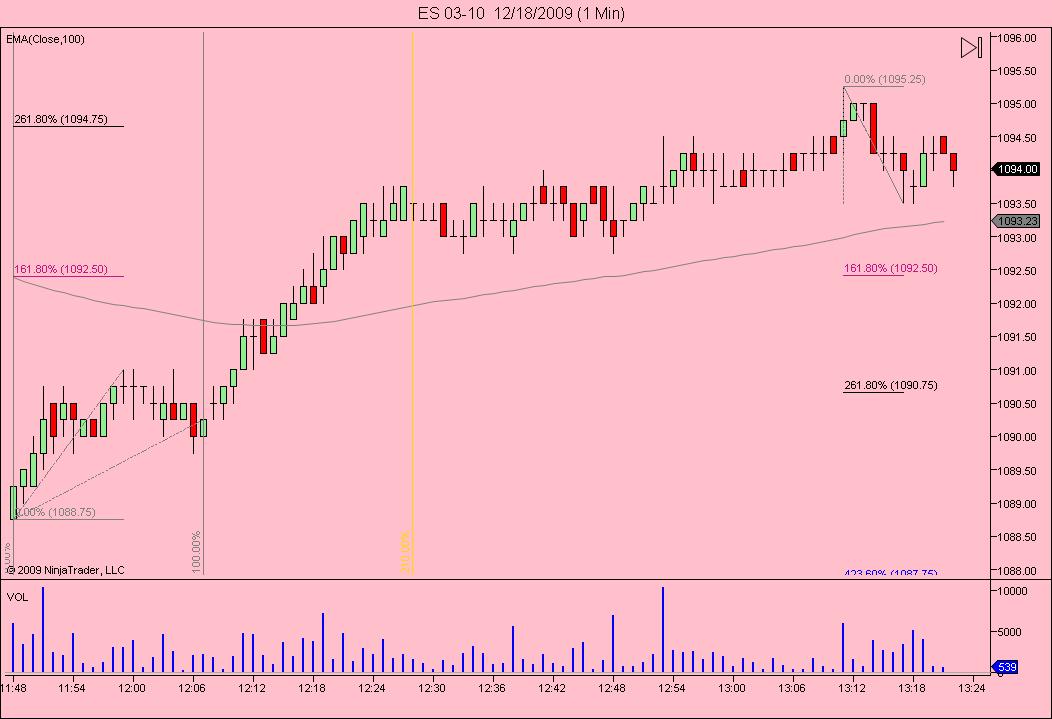 out one at 1093.75...too easy!
By the way that was a great purchase at 90, I couldnt pull the trigger, kept seeing 7.25 in my charts