ES short term trading 4-27-10
ES short term trading 4-27-10
Well yesterday worked out almost as expected. Up early to 1215.75(1216.75), then down to 1210 area... but then the bulls couldnt push it up. We will likely see 1203.50 and possibly all the way to the 4.236 ratio.But after that we should push into the 1224 target zone (maybe tomorrow, maybe thurs.?)
Click image for original size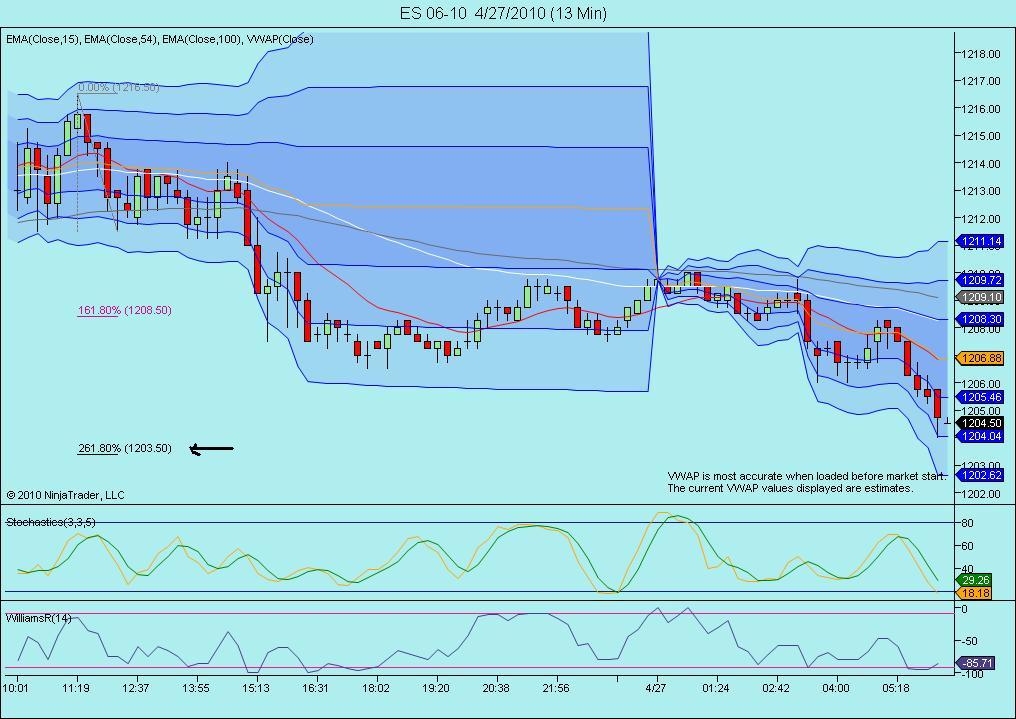 You were short on Friday for the 1201 retest on
Monday
....both ideas failed but the real reason I'm getting on your case is that
I pressed you for the reasons on Friday and you came back with some babble....I'm going to have to start deleting your posts AK1 as it doesn't follow the rules DT put down...you decide
It is more helpful to all when we post the reasons...In this particular case we could have discussed reasons why the idea failed in order to help you with future TIME projections.....or at least Kool could have helped you...
Originally posted by ak1

Dear Friends as projected on on 23/04, 1201 is in sight. Go for the Pitbull kill today

That 1210 - 1211 could get interesting as we have the breakdown players,
Value area low
players and PV players..once again
YM
trying to exhibit signs of strength ...not a huge
divergence
but it still exists
Click image for original size

and look how the
divergence
is resolved to the downside just a few brief moments later....for those who wonder what makes the market struggle higher and lower here is part of the puzzle..This doesn't mean leadership can't change or that a rally isn't out of the question..but it makes movement labored..in the first snapshot the Dow was up twice as much as the
S&P
if you look at percentages
Click image for original size
I'm postingthis last one just so you can follow...some possible ideas is watching when we get a breakout form the first hour....for fasilures....I sugest waiting an hour before following this idea as the opening prices can be all over the place...
95 - 97 is on the radar....Low time from last week
Click image for original size
If you can't follow the rules I will have to lock your account AK1...so we need the reasons as per DT request...this is becoming a distraction for all...


It wil be interesting to see if any buyers emerge after hitting into the key 97 - 97.50 zone...I'm flat and going swimming...post away AK1 it will give you plenty of time to explain.....
I gotta roll but this chart shows the failed breakout from todays hour range and then the
rollover
into the Low Time zone from 4-22..
Click image for original size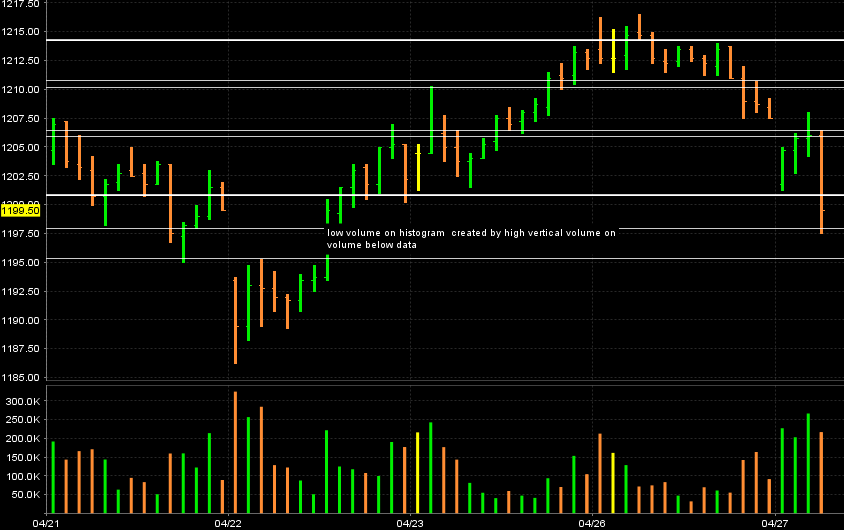 I had to Lock Ak1....reached my breaking point quick today...I think we should maybe let him start his own thread for those who want to post without explainations.....that would be worthless to me but perhaps that's what you folks want/need...
not a good sign when they break through a buy point so easy...odds are good that they challenge that 4-22 low...just not sure when....ok..c ya
Lots of confluence in that 89 - 90 area...I hope it keeps going up in the ovenight for you Leo...